Ann Coulter Slams Donald Trump as the 'American Merkel,' Says He 'Just Destroyed the U.S.A.'
Conservative commentator Ann Coulter ripped Donald Trump after it was announced that the president planned to declare a national emergency at the southern border after signing a congressional spending bill that lacked his requested $5 billion for a wall.
"Trump is the American Merkel. But who cares about Germany? Trump just destroyed the U.S.A.," Coulter tweeted on Thursday afternoon.
Her criticism came just after the White House confirmed that the president would sign off on the legislation, while also announcing that he would declare a national emergency at the U.S.-Mexico border.
The bill, negotiated by a bipartisan group of congressional lawmakers, included $1.375 billion for 55 miles of physical barriers along the southern border. The proposal also includes $900 million for new technology and enhanced inspections at ports of entry along the border, as well as more than $650 million to hire additional immigration judges to tackle the court's immense backlog of cases.
Top Senate Democrat Chuck Schumer called the bill a "reasonable compromise" and Republicans literally prayed on Thursday afternoon that Trump would have the "wisdom" to sign off on the legislation in order to avoid another shutdown. The first shutdown over border security was the longest in history, stretching 35 days.
"President Trump will sign the government funding bill, and as he has stated before, he will also take other executive action—including a national emergency—to ensure we stop the national security and humanitarian crisis at the border," White House press secretary Sarah Sanders said on Thursday.
Sanders added that Trump is "once again delivering on his promise to build the wall, protect the border and secure our great country."
Coulter also wrote on Twitter that "there's no coming back from this. No 'emergency' or presidential powers will allow him to build the wall, ever, after he signs this bill. Trump has just agreed to fully open borders."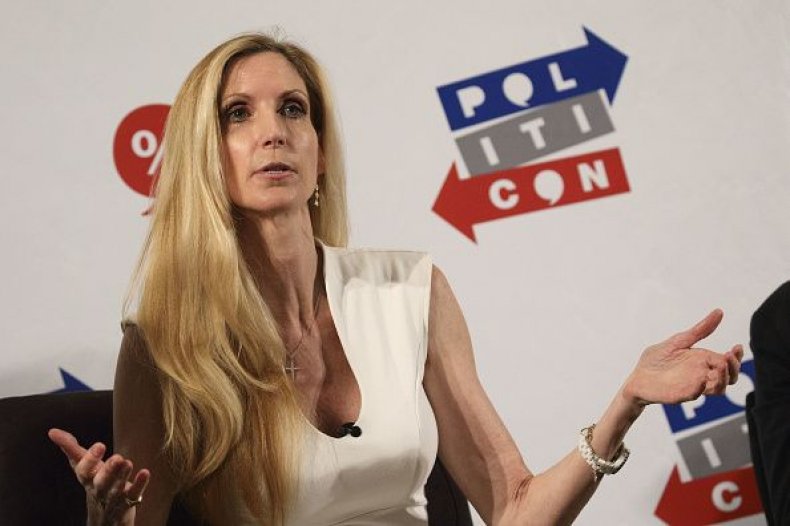 Senate Majority Leader Mitch McConnell said on Thursday that he is preparing to support Trump's plan for a national emergency. But Republicans had previously voiced concern over the move, stating that it would be an abuse of executive power. They also expressed fear that the move would be challenged in court and could be held up until the end of Trump's term.
House Speaker Nancy Pelosi warned Trump that if he issued a national emergency over border security, he would set the precedent for a future Democratic president to do the same when it comes to gun violence. She also said that she may file a legal challenge if Trump went through with the national emergency.
"Want to talk about a national emergency? Let's talk about today, the one-year anniversary of another manifestation of the epidemic of gun violence in America," Pelosi said at a press conference. She then referenced the Parkland, Florida school shooting that left 17 dead last year. Thursday marked the one year anniversary of the tragedy.
"That's a national emergency. Why don't you declare that emergency, Mr. President? I wish you would," Pelosi said.