Amid President Donald Trump's planned national emergency declaration for his long-promised border wall, Speaker of the House Nancy Pelosi said Thursday that a future Democratic president could use that precedent to declare a national emergency on gun violence.
"Want to talk about a national emergency? Let's talk about today, the one-year anniversary of another manifestation of the epidemic of gun violence in America," Pelosi said at a press conference, referencing the Parkland, Florida school shooting that left 17 dead last year. "That's a national emergency. Why don't you declare that emergency, Mr. President? I wish you would."
Pelosi then looked toward a future with a president from a different party.
"But a Democratic president can do that," Pelosi said. "A Democratic president can declare a national emergencies as well. The precedent that the president is setting here is something that should be met with great unease and dismay by the Republicans."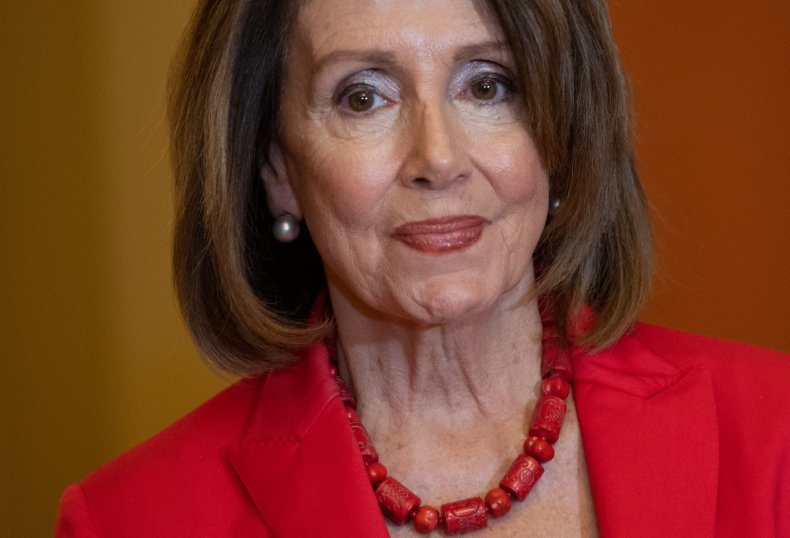 Trump's intention to declare a national emergency became known earlier on Thursday when Senate Majority Leader Mitch McConnell said the president would sign a bipartisan spending bill preventing another government shutdown—but that he also planned on declaring the emergency.
"I had an opportunity to speak with President Trump and he, I would say to all my colleagues, has indicated he's prepared to sign the bill," McConnell said on the Senate floor. "He will also be issuing a national emergency declaration at the same time."
It had been previously reported that McConnell was against any emergency declaration, but apparently he has since moved away from that stance.
"I indicated to [Trump] I'm going to support the national emergency declaration," McConnell said.
Trump has long threatened to declare a national emergency over the southern border. The president already sparked the longest-ever U.S. government shutdown over his demand for funding for his long-promised wall.