Who Is Anna Ruch? New Andrew Cuomo Accuser Emerges
New York governor Andrew Cuomo, already reeling from an investigation into claims he withheld data on COVID deaths, faces further turmoil after a third woman accused him of making unwanted sexual advances.
Following two accounts of sexual harassment made by former aides, Anna Ruch added to the pressure faced by Cuomo when she told The New York Times of an encounter with the governor at a wedding reception in New York City in September 2019.
She told the newspaper that Cuomo put his hand on her lower back and when she removed it with her own hand, the governor said that she seemed "aggressive" and put his hands on her cheeks.
He then asked her to kiss her in a request that was also heard by her friend standing nearby. "I was so confused and shocked and embarrassed," Ruch said, "I turned my head away and didn't have words in that moment."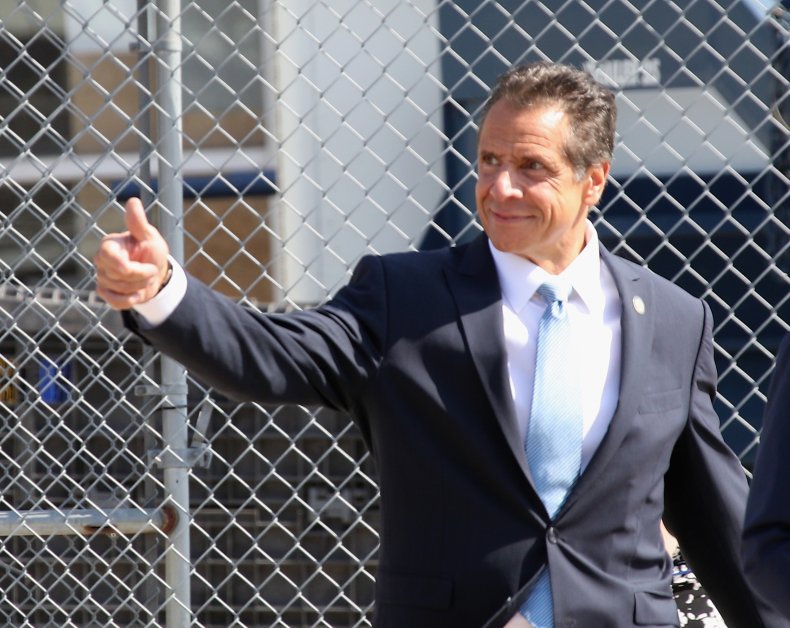 "It's the act of impunity that strikes me," she told the paper. "I didn't have a choice in that matter.
"I didn't have a choice in his physical dominance over me at that moment. And that's what infuriates me. And even with what I could do, removing his hand from my lower back, even doing that was not clear enough."
Ruch, now 33, a native of northwest Illinois, worked as a community organizer for the 2008 presidential campaign of Barack Obama. She also went on to work with the digital and research teams for his 2012 campaign, according to her website.
She worked during Obama's second term in the Department of Energy and in the White House photography office. After leaving the White House, she has worked at Instagram, and her website says that she focused on migration issues and strategic communications in Iraq, Jordan and Greece. She has finished a masters degree at Oxford University in refugee and forced migration studies.
She also worked on the 2020 election campaign for President Joe Biden as a voter activation director for South West Florida, according to her profile on LinkedIn. Her website shows some of her photography, with one set including images taken inside and outside of the White House.
Ruch's account follows other claims of sexual harassment from former aide Lindsey Boylan who told The New York Times that the governor made inappropriate comments, and kissed her "on the lips" without her consent.
On Saturday, another former aide, Charlotte Bennett, told the Times Cuomo asked her if she had "ever been with an older man."
These two allegations led Democratic state senator Alessandra Biaggi and state assembly member, Yuh-Line Niou, to call for Cuomo's resignation.
Ruch's allegations have prompted other lawmakers to call for him to step down, including Representative Kathleen Rice.
Newsweek has contacted Cuomo's office for comment. In a statement on Sunday, the governor admitted that his behavior towards women "may have been insensitive or too personal."
"I acknowledge some of the things I have said have been misinterpreted as an unwanted flirtation," said the Democrat, "to the extent anyone felt that way, I am truly sorry about that."