Anne Heche Revealed Who She Wanted to Play Her in Biopic Before Death
Anne Heche opened up on the two actresses she would choose to portray her in a biopic of her life just months before she died.
Heche, 53, passed away on August 12 from brain injuries she sustained a week earlier during a fiery accident after her Mini Cooper crashed into a Los Angeles home.
Only a few months before her untimely death, Heche was quizzed about who would play her in a movie documenting her turbulent life.
In a foretelling of the tragic events to unfold, the Men In Trees actress revealed she had already given the question a lot of consideration.
Heche shared which two actresses she would want cast on the Behind the Rope podcast.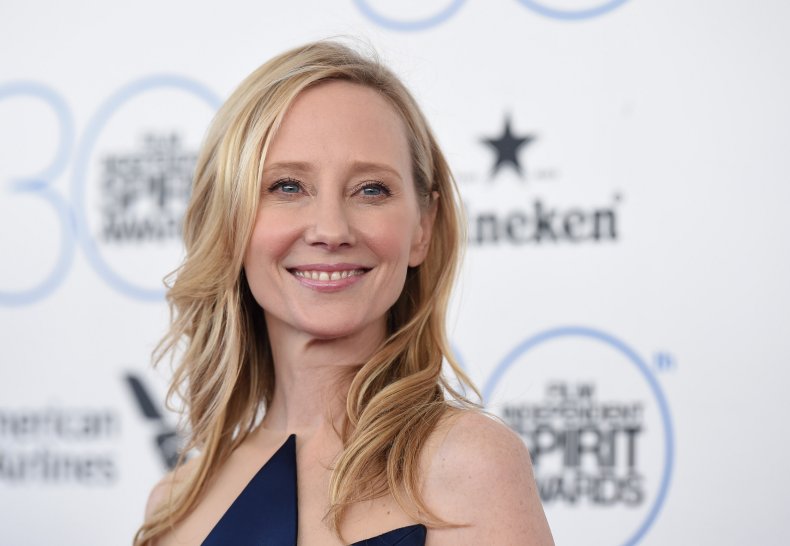 "If they were going to make a movie about your life and they were going to cast a young, Anne Heche at the start of your career [does] any actress come to mind?" podcast host David Yentef asked her.
"I've already thought about it," she declared.
Without skipping a beat, Heche declared she wanted either Miley Cyrus or The Good Place's Kirsten Bell to play her.
"The two of them share a personality and ability to face the world in a way that I would want [because I have]."
Heche revealed an affinity for Cyrus because they both started as child actors—Cyrus as Hannah Montana and Heche in local theatre before starring in TV series Another World.
"I started when I was 12 supporting my family it was in dinner theatre in New Jersey making $100 a night," she said.
The actress marveled at Cyrus' ability to play two characters on Hannah Montana and then her transition into a global pop superstar in adulthood.
"To go from Disney to Wrecking Ball... that's a pure artist, engaging with the world to give them the best possible time. She's also a great f**king actress," Heche explained.
She then revealed she loved Kirsten Bell who "gave me my second Emmy nomination," after they played mother and daughter in the 2004 Lifetime movie, Gracie's Choice.
"I see myself a lot in her," Heche said, praising the actress for her talent and sense of humor.
"I don't think it's any mistake I played her mom and I want her to play me."
But in an ominous twist, Heche also came up with the idea in the podcast to play her own mother in the biopic.
"That would get ratings," she joked.
Heche suffered critical injuries in the dramatic crash on August 5, with footage appearing that also showed Heche's vehicle reportedly hitting an apartment complex's garage moments before the collision that would take her life.
Doorbell cameras in the neighborhood of Mar Vista showed her blue car traveling at a high speed down the street in the moments before the crash.
Paramedics rushed Heche to hospital but she remained in a coma but succumbed to a severe anoxic brain injury on August 12 when she was declared legally dead according to Californian law.
An anoxic brain injury is caused when the brain is completely deprived of oxygen. It is a condition that can lead to severe disability, coma, and death.
Damage to the brain begins to occur after it is completely cut off from oxygen for about four minutes, when a large number of neural cells begin to die through a process called apoptosis.
Just some of the causes of anoxic brain injuries include cardiac or respiratory arrest, shock resulting from disturbed heart function or blood loss, suffocation, or smoke inhalation.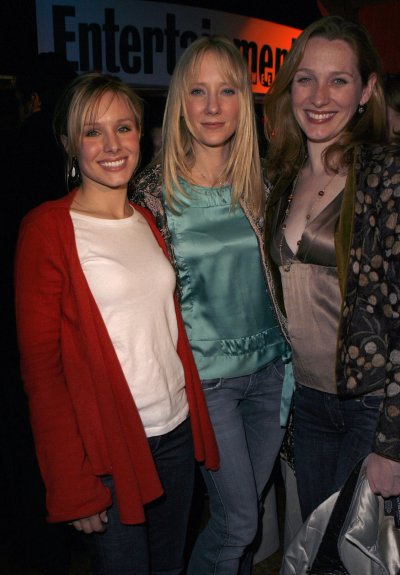 Heche was kept on life support following her death to allow medical teams to find suitable recipients for her organs to be donated to.
A spokesperson for Heche's family and friends said it had "long been her choice" to donate her organs.
The actress was then taken off life support two days later and given an Honor Walk, according to US Weekly.
The ceremony allows hospital staff to form a guard of honor to give thanks to the deceased donor as they are transported to surgery for organ procurement.