What Is An Anoxic Brain Injury? Anne Heche 'Not Expected To Survive'
U.S. actress Anne Heche is "not expected to survive" after suffering "a severe anoxic brain injury" following a severe car collision in Los Angeles last week, her family said Thursday.
Heche, 53, crashed her vehicle into a home in the Mar Vista community of Los Angeles on the morning of August 5 at speed, causing the car to be engulfed by flames.
The occupant of the house, located near Heche's own home, escaped with minor injuries, and sought medical attention, Los Angeles Police Public Information Officer Jeff Lee told CNN.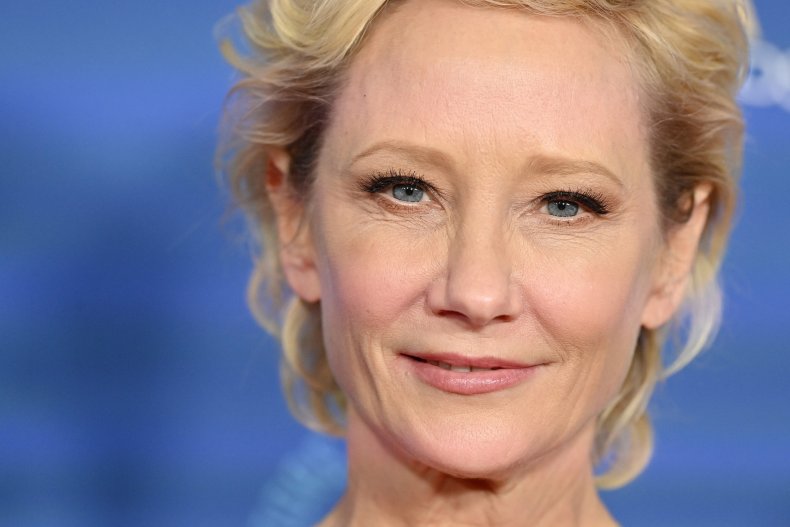 Heche's spokesperson said in a statement on behalf of her friends and family that it had "long been her choice" to donate her organs, and that she was being kept on life support to determine if any are viable.
"Unfortunately, due to her accident, Anne Heche suffered a severe anoxic brain injury and remains in a coma, in critical condition. She is not expected to survive," the spokesperson said.
"We want to thank everyone for their kind wishes and prayers for Anne's recovery and thank the dedicated staff and wonderful nurses that cared for Anne at the Grossman Burn Center at West Hills hospital," the statement read.
Police said Thursday that preliminary blood tests revealed the presence of drugs in Heche's system, but added that further testing was needed.
"The case is being investigated as felony DUI traffic collision," Brian Humphrey, a spokesman for the Los Angeles Fire Department, said in a statement.
What Is An Anoxic Brain Injury?
An anoxic brain injury is caused when the brain is completely deprived of oxygen. It is a condition that can lead to severe disability, coma, and death.
Damage to the brain begins to occur after it is completely cut off from oxygen for about four minutes, when a large number of neural cells begin to die through a process called apoptosis.
Potential causes of anoxic brain injuries include cardiac or respiratory arrest, extremely low blood pressure, or shock, resulting from disturbed heart function or blood loss, choking, suffocation, severe asthma attack, exposure to high altitudes, smoke inhalation, irregular heart rhythm caused by a heart attack, inhaling carbon monoxide, electric shock, near drowning, and a drug overdose.
Some signs and symptoms of anoxic brain injury include confusion, loss of consciousness, vomiting, an intense headache, dizziness, and limbs feeling numb or tingly.
The condition is typically treated by attempting to restore a healthy blood pressure, heartbeat, and sufficient oxygen supply to the brain. In severe cases, patients will be admitted to intensive care units and placed on a ventilator.
According to Headway, a brain injury association, severe anoxic brain injury is often fatal.
'A Huge Heart'
Heche is known for her roles in films including "Donnie Brasco," "Wag the Dog" and "Six Days Seven Nights," and the soap opera "Another World," which won her a Daytime Emmy Award.
Through their spokesperson, Heche's family paid tribute to her "huge heart" and "generous spirit."
"More than her extraordinary talent, she saw spreading kindness and joy as her life's work—especially moving the needle for acceptance of who you love," the statement said. "She will be remembered for her courageous honesty and dearly missed for her light."