Anne Heche Was Not Making Movie About Jeffrey Epstein Amid Rumors
Anne Heche's final film project was not about Jeffrey Epstein and his global sex trafficking ring, despite rampant rumors since her death.
Heche, 53, died on August 12 after her car crashed into a Los Angeles home, with conspiracy theorists quickly suggesting foul play.
The Lifetime movie Girl in Room 13, starring Heche, is due for a September release. Based on real life events, Heche plays a woman in search of her daughter after she becomes a victim of human trafficking.
Even though the film tackles sex trafficking, it has nothing to do with Epstein's abuse ring according to Lifetime, as reported by Reuters.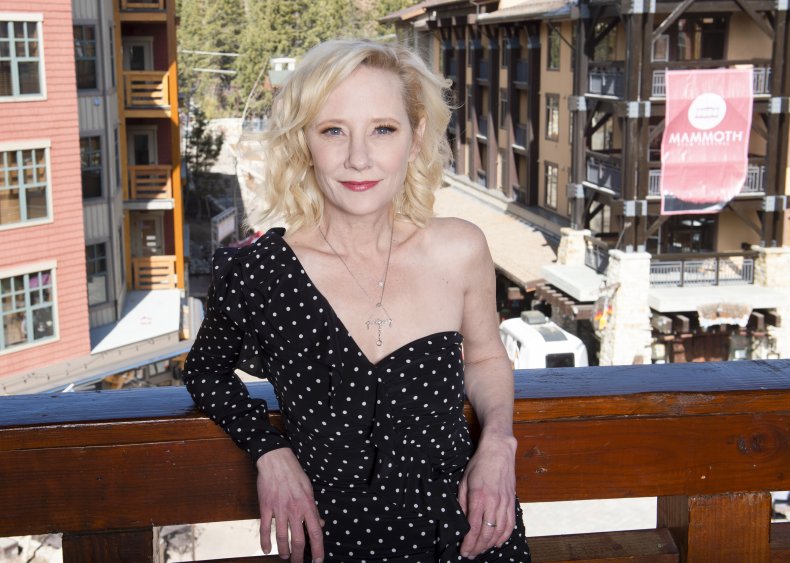 The financier was arrested on sex trafficking charges in July 2019 but died by suicide in his jail cell just one month later.
His indictment spanned alleged crimes from 2002 to 2005 and included accusations from girls as young as 15.
In 2008 Epstein plead guilty to two charges of procuring for prostitution a girl below age 18 and spent 13 months in jail. For three of these he was allowed to work from his office for 12 hours a day on a "work release" arrangement.
Upon learning Heche had been filming a movie about sex trafficking, internet conspiracy theorists ran wild with the idea her accident was somehow connected to her association with the film.
One tweet that got thousands of retweets read: "So actress Anne Heche, who died in a fiery car crash, was working on a movie titled "The Girl In Room 13" about the Jeffrey Epstein ring."
"Another one offed for getting too close to the truth," replied another Twitter user.
Lifetime network's executive vice president Amy Winter spoke after Heche's accident, while she was still alive but in a critical condition, about how much the issue of sex trafficking mattered to the actress.
"This project is important to Anne, along with each and every one of us. We all started to make a film that would bring attention to the appalling issue of human sex trafficking," she said at a Television Critics Association press conference.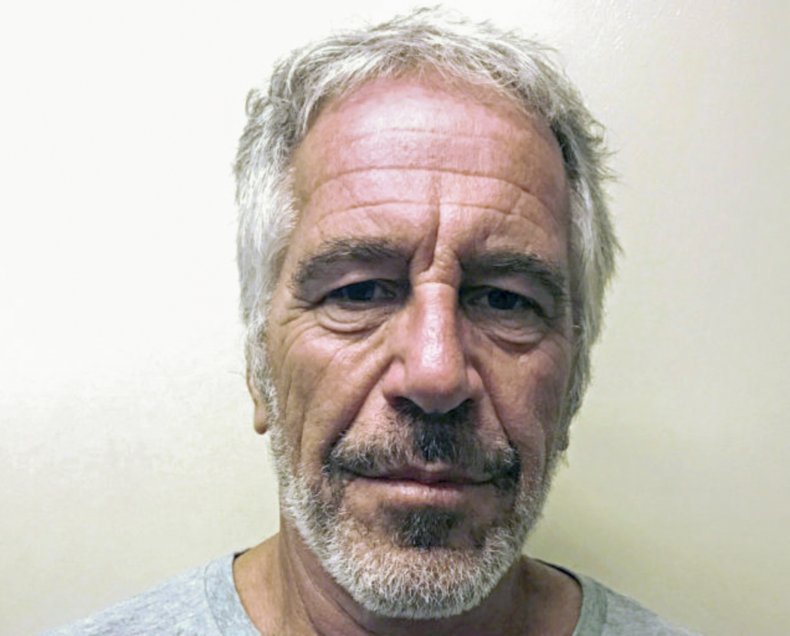 "We hope that this film moves you and that you are just as inspired as Anne was to help us with our mission to stop violence against women."
Heche died a week after her car crashed into a house after it was seen speeding down the streets of the Mar Vista neighborhood.
The actress was rushed to hospital but succumbed to an anoxic brain injury. This type of injury is caused when the brain is completely deprived of oxygen. Damage to the organ begins to occur after it is completely cut off from oxygen for about four minutes, when a large number of neural cells begin to die through a process called apoptosis.
Heche was kept on life support in order to donate her organs as it had "long been her choice" to do so, according to a family spokesperson.
Newsweek has reached out to Lifetime and Motel Productions Inc which produced Girl In Room 13.
Girl In Room 13 will be released in September.