Rosie O'Donnell Reacts to News Anne Heche Won't Survive Fiery Car Crash
Rosie O'Donnell has shared her reaction to the news that Anne Heche is not expected to survive, one week after her fiery car crash.
Heche, 53, was the driver of a Mini Cooper that crashed into a home in Los Angeles on August 5, causing the small abode to go up in flames. TMZ shared footage showing that Heche's vehicle had hit an apartment complex's garage shortly before the crash.
Footage captured on a number of doorbell cameras at the time caught Heche's car traveling at what appeared to be a high speed moments before the collision, which occurred in the neighborhood of Mar Vista.
Days after the crash, Heche's spokesperson stated that she had "a significant pulmonary injury requiring mechanical ventilation and burns that require surgical intervention," adding that she was in a coma and had not regained consciousness.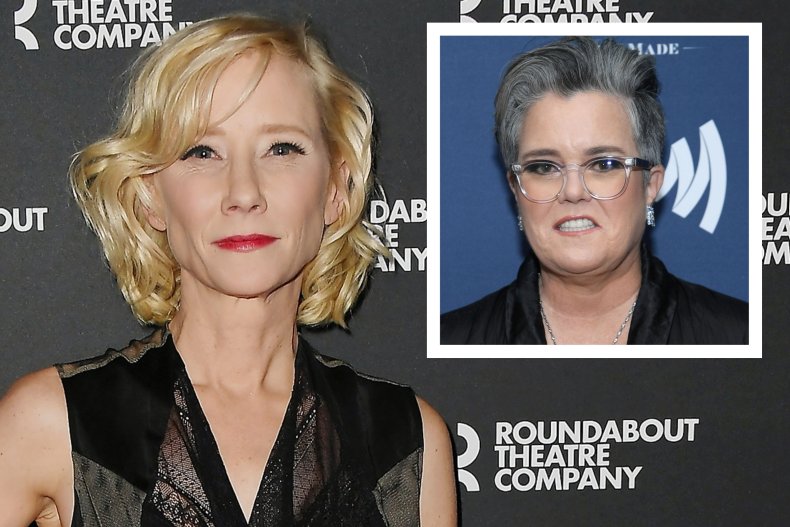 A representative of the Men in Trees star has since announced that she is not expected to survive, and that there are plans for her organs to be donated.
"Unfortunately, due to her accident, Anne suffered a severe anoxic brain injury and remains in a coma, in critical condition," the spokesperson said in a statement to People late Thursday, on behalf of Heche's family. "She is not expected to survive.
"It has long been her choice to donate her organs and she's being kept on life support to determine if any are viable."
As news of the prognosis circulated, O'Donnell took to her TikTok account to share a screenshot of a Twitter post from the verified account of TV show Extra.
Captioning the post, which showed the statement from Heche's spokesperson, O'Donnell said that the news was "just so heartbreaking."
On Sunday, O'Donnell admitted in another TikTok post that she felt bad about having made fun of Heche previously as she learned of the fiery collision.
"So I can't stop thinking about this Anne Heche accident and how horrifying the whole thing is," O'Donnell said, "and feeling bad that I made fun of her when she was talking to Barbara Walters about having a relationship with space aliens."
In 2001, Heche sat down for a 20/20 interview with Walters, telling the veteran journalist that the sexual molestation she had suffered at the hands of her late father, Donald Heche, caused her to escape into a fantasy world on another planet.
"I'm not crazy," Heche said at the time. "But it's a crazy life. I was raised in a crazy family and it took 31 years to get the crazy out of me."
"I had a fantasy world that I escaped to. I called my other personality Celestia," she went on. "I believed I was from that world. I believed I was from another planet. I think I was insane."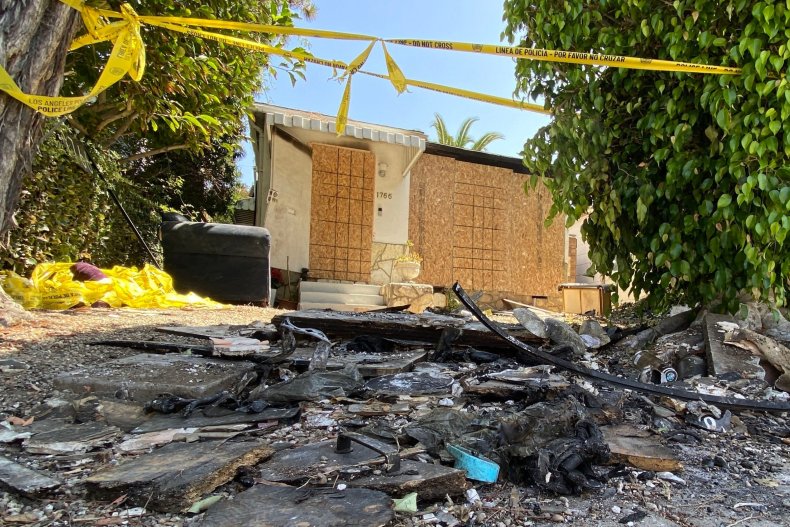 Continuing to share her thoughts on Heche, O'Donnell said in her TikTok clip: "I wonder if she's OK. I think it's a miracle that she didn't kill anyone. Thank God, or goddess, or whoever, for that.
"And I hope she survives, But wow, what a tragic tale. That car was on fire for a long time, they say. They couldn't pull her out. That is a hard sentence to give yourself."
In sharing the statement on Heche late Thursday, the screen star's representative went on express gratitude for the wave of support shown over the past week.
"We want to thank everyone for their kind wishes and prayers for Anne's recovery and thank the dedicated staff and wonderful nurses that cared for Anne at the Grossman Burn Center at West Hills hospital," the statement continued.
In conclusion, the statement touched upon Heche's legacy, pointing out the impact she had on others in both professional and personal settings.
"Anne had a huge heart and touched everyone she met with her generous spirit," said the representative. "More than her extraordinary talent, she saw spreading kindness and joy as her life's work—especially moving the needle for acceptance of who you love. She will be remembered for her courageous honesty and dearly missed for her light."