Rosie O'Donnell Reacts to Elisabeth Hasselbeck 'The View' Return: 'Strange'
Rosie O'Donnell has weighed in on Elisabeth Hasselbeck's headline-making return to The View this week, branding her former co-host's one-day stint on the ABC talk show "strange."
Hasselbeck, whose original run on the daytime show ran between 2003 and 2013, returned to representing the conservative voice on the panel on Wednesday, getting into an impassioned debate with moderator Whoopi Goldberg about abortion.
O'Donnell, who often sparred with Hasselbeck during the eight months she first appeared on the show's 2006-2007 season, took to TikTok on Thursday to share a brief assessment of her friend-turned-foe guest hosting The View.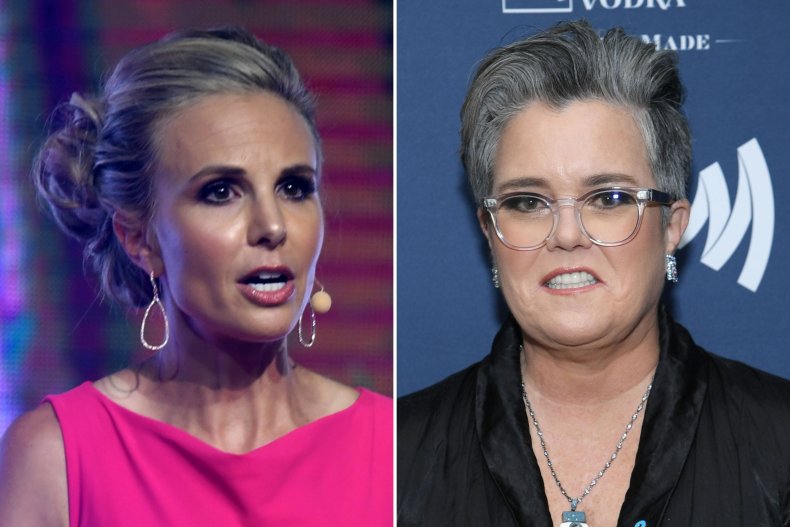 "Okay, so I prepared myself. I got ready to watch Elisabeth Hasselbeck on The View," said O'Donnell in the video. "She's not on today, she was on yesterday. So I missed it.
"But then I went back on The View on my Apple TV, or whatever, and I watched it from yesterday. And I remembered why I don't wanna watch it with her anymore."
Shaking her head, O'Donnell then mentioned Hasselbeck's "little Post-It Notes" that she had used on Wednesday while criticizing President Joe Biden.
"I don't know. Listen, strange," said O'Donnell, before ending the brief clip. "Hope you're having a good day. And if you saw that yesterday, hope you recovered."
In a follow-up video, O'Donnell responded to a TikTok user's accusation that she was being "a hater" when she shared her opinions on Hasselbeck.
"A hater? Come on, I thought I was pretty nice," said O'Donnell. "Didn't think it was hateful at all. It was just my review of the program, that's all."
Newsweek has reached out to a representative of Hasselbeck for comment.
This is not the first time that O'Donnell has expressed her displeasure at Hasselbeck returning as a guest host on The View.
In 2020, when it was announced on Twitter that Hasselbeck had returned to the show and sparked a "clash by praising [Donald] Trump's coronavirus response," O'Donnell responded: "oh dear god—not again—enough with her."
O'Donnell and Hasselbeck have publicly traded less-than-friendly words over the years, ever since their blowout, on-air showdown in May 2007 over the war in Iraq.
So furious was their spat that producers put them on a split screen and reportedly chose not to cut to commercial. While panelist Joy Behar and then-guest host Sherri Shepherd attempted to ease the tension with comical quips, the verbal bout raged on.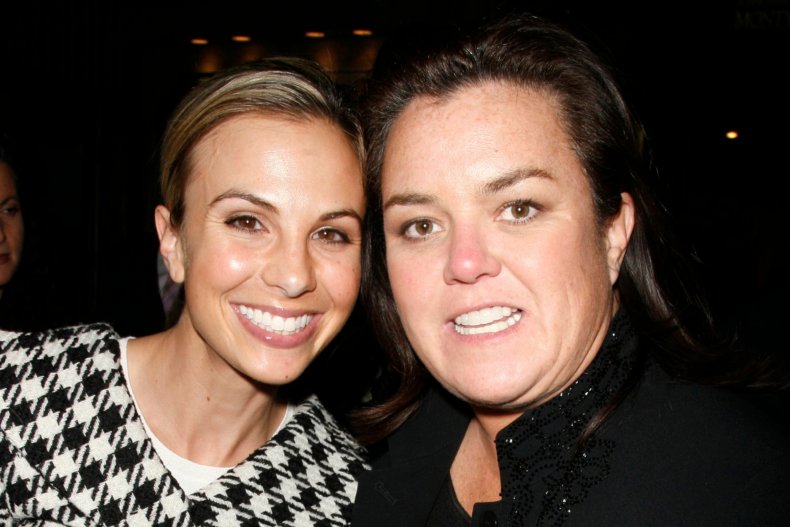 Following the memorable episode, O'Donnell quit—weeks before she had planned to exit the show—explaining that the handling of the showdown prompted her decision.
"When I saw the split screen, I knew it was over," she said in a video shared on her website, adding of Hasselbeck that she hadn't "spoken to her and I probably won't, and I think it's just as well."
Despite her declaration, the pair continued to have much to say about one another.
When O'Donnell returned to the show for Season 18 in 2014, Hasselbeck left not doubts about whether or not she approved of the move.
While co-hosting Fox & Friends, Hasselbeck charged that O'Donnell "spit in the face of our military, spit in the face of her own network and really in the face of a person who stood by her and had civilized debates for the time that she was there."
The bad blood between the two bubbled to the surface once again in 2019, when O'Donnell said that she had "a little bit of a crush" on Hasselbeck during their time as colleagues on the show, which was co-created by Barbara Walters in 1997.
Sharing her thoughts in Ramin Setoodeh's tell-all book, Ladies Who Punch: The Explosive Inside Story of The View, O'Donnell joked that there were "underlying lesbian tones on both parts," while clarifying that her crush was not sexual.
Hasselbeck quickly reacted to O'Donnell's comments about her, calling them "disturbing," and adding that she "immediately started praying" on learning what was said.
Unsurprisingly, O'Donnell responded, saying of Hasselbeck on Instagram Live: "It's crazy. She was so afraid of the concept of a lesbian having a crush on her that she had to go directly to Jesus, do not pass go, do not collect $200."