Anonymous Backs John McAfee to Help Donald Trump 'Secure America From Hackers'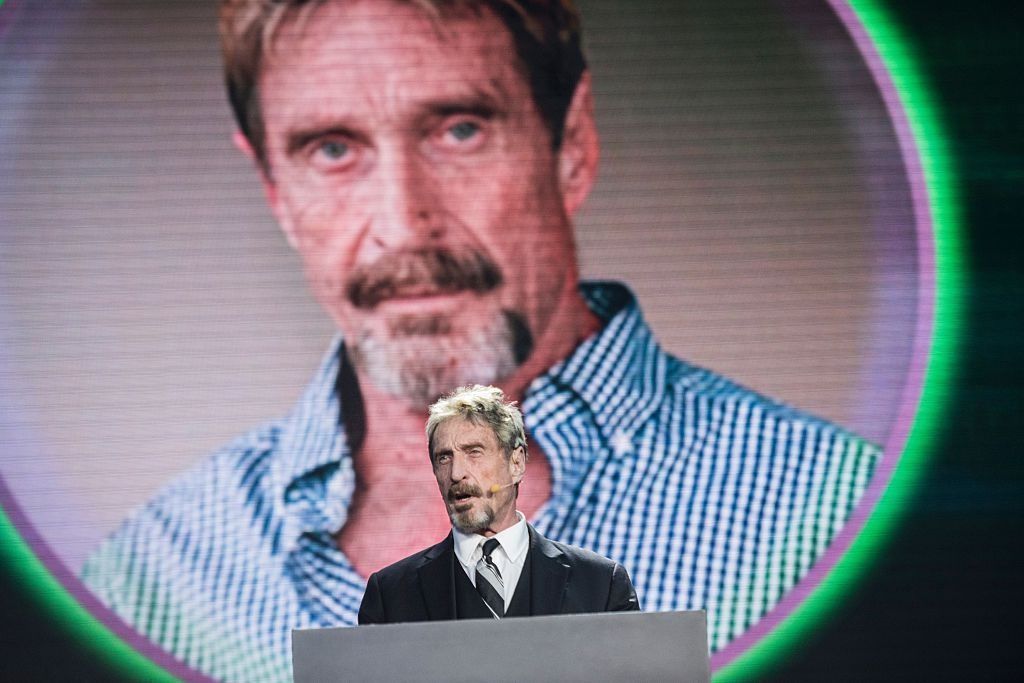 Updated | A campaign for cybersecurity pioneer John McAfee to become Donald Trump's 'cyber chief' has been started by the hacking group Anonymous.
The Anonymous for McAfee campaign has called for McAfee to join the White House in "securing America from hackers," with the amorphous collective of hackers planning to demonstrate on December 5 in front of Trump Tower in New York City.
"Our nation is at risk from cyber-warfare," the campaign's website states. "Our corporations are at risk from cyber-espionage and digital crime. Our citizens are at risk for identity theft, and their rights to digital privacy. Our kids are at risk for cyberbullying. Someone needs to raise the noise-level on all of this—and no one is better suited to be the White House Cybersecurity Czar than McAfee."
McAfee said that while he appreciated the gesture, he would not take the position if offered. He has since softened his stance, tweeting he would "consider it if offered. No promises."
McAfee tells Newsweek: "The government is populated with deadwood, out-of-date thinkers, immovable bureaucracies, nepotism and mini-dictators. I believe I can do more by working outside the system developing defensive tools that can at least keep our industries and private infrastructures alive."
Trump has previously promised to make cybersecurity a top priority for his administration, citing concerns about cyberattacks from the likes of China and North Korea. Among his written policies on the subject is the promise to "develop the offensive cyber capabilities we need to deter attacks by both state and non-state actors and, if necessary, to respond appropriately."
McAfee claims parts of Trump's cybersecurity plan are "ludicrous", including the idea of creating a joint task force under the direction of the Department of Justice. "The FBI is the lead technology agency within the department," McAfee says. "Less than six months ago a 15-year-old boy hacked the FBI."
Despite dismissing the call for him to be Trump's cybersecurity adviser, McAfee says he is supportive of Anonymous and believes its members could play a role in protecting the U.S. from cyber threats.
"Trump needs to fire the bottom half of all cybersecurity employees within the government," McAfee says. "Then he needs to replace them with the leaders within Defcon, Hack Miami and within every other major hacker organization in America."
This piece has been updated to reflect that McAfee has softened his stance on whether he would accept a role in Trump's administration.