'Another One': People Invoke DJ Khaled on Nick Cannon's Baby Announcement
Nick Cannon revealed on his Instagram on Wednesday that he is expecting yet another baby—and people online are not impressed, using DJ Khaled's catchphrase as a response: "Another one."
In a post to his feed on Wednesday, Cannon revealed that he is expecting his third child with model Brittany Bell. The video showed the couple in a studio posing during a maternity photoshoot. The montage of clips debuted Bell's baby bump, and also showed pictures of the couple with their other children, son Golden Sagon, 5, and daughter Powerful Queen, who is 19 months old.
Cannon's caption under the video said, "Time Stopped and This Happened..."
Cannon's next baby with Bell will be his ninth child.
There are also reports that model Abby De La Rosa, with whom he shares 13-month-old twins Zion and Zillion, is pregnant with another child of Cannon. But while she is expecting her third, she has yet to confirm the father.
The comedian also has 11-year-old twins Monroe and Moroccan with ex-wife Mariah Carey and a newborn son named Legendary Love with model Bre Tiesi.
He is also the father to a son, Zen, with singer-songwriter Alyssa Scott. Zen died in December 2021 from a brain tumor at just 5 months old.
People on social media were somewhat amused by Cannon's announcement of another child, and most used DJ and record producer DJ Khaled as a way to respond to the news. Cannon's comment section beneath his Instagram post was flooded on Wednesday with commenters writing, "Another one," Khaled's iconic catchphrase that appears at the beginning of his songs.
"Nick Cannon my guy...how far," one user wrote on Twitter. "Baby number 9?! 'Another one' in [DJ Khaled's] voice."
On Twitter, users joked that Cannon was "creating a whole population."
Cannon hinted in July while co-hosting Entertainment Tonight with Nischelle Turner that he may be expecting more children as well.
"I allow the women in my life to kind of share their news on their own, because then it doesn't make it look like I'm trying to get publicity," he said at the time. "When they're ready to speak on who and what and where, I support. For now I'll just let them talk. That's why I said the stork is on the way. We'll see how it trickles down!"
He added, "You would be safe to bet on three [children] in 2022!"
No matter how many children he has, Cannon has expressed love for all of his kids time and time again.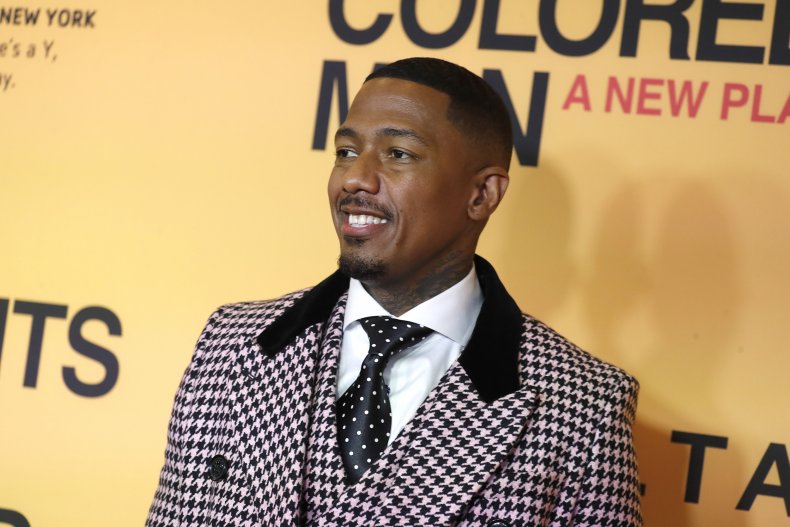 While announcing the arrival of his child with Tiesi, he said, "That sounds weird saying 'the next mother' because as everybody knows I have a lot of children, and I love them all dearly, sincerely. Every single one of my children are just as special as the other. It's never a competition.
"Parents know what I mean when I talk about just the love that you have for a child, whether it's a child that's here, whether it's a child that's no longer here, whether it's a child that's grown, whether it's a child that's about to be here.
"It doesn't matter how many you have. It's this unconditional love, this godly-like love that comes over the process."
Newsweek reached out to Cannon for additional comment.
Correction 08/25/22, 5:00 a.m. ET: This article was updated to correct the ages of Zion and Zillion Cannon.