Another Trump Tower is on Fire, This Time in Azerbaijan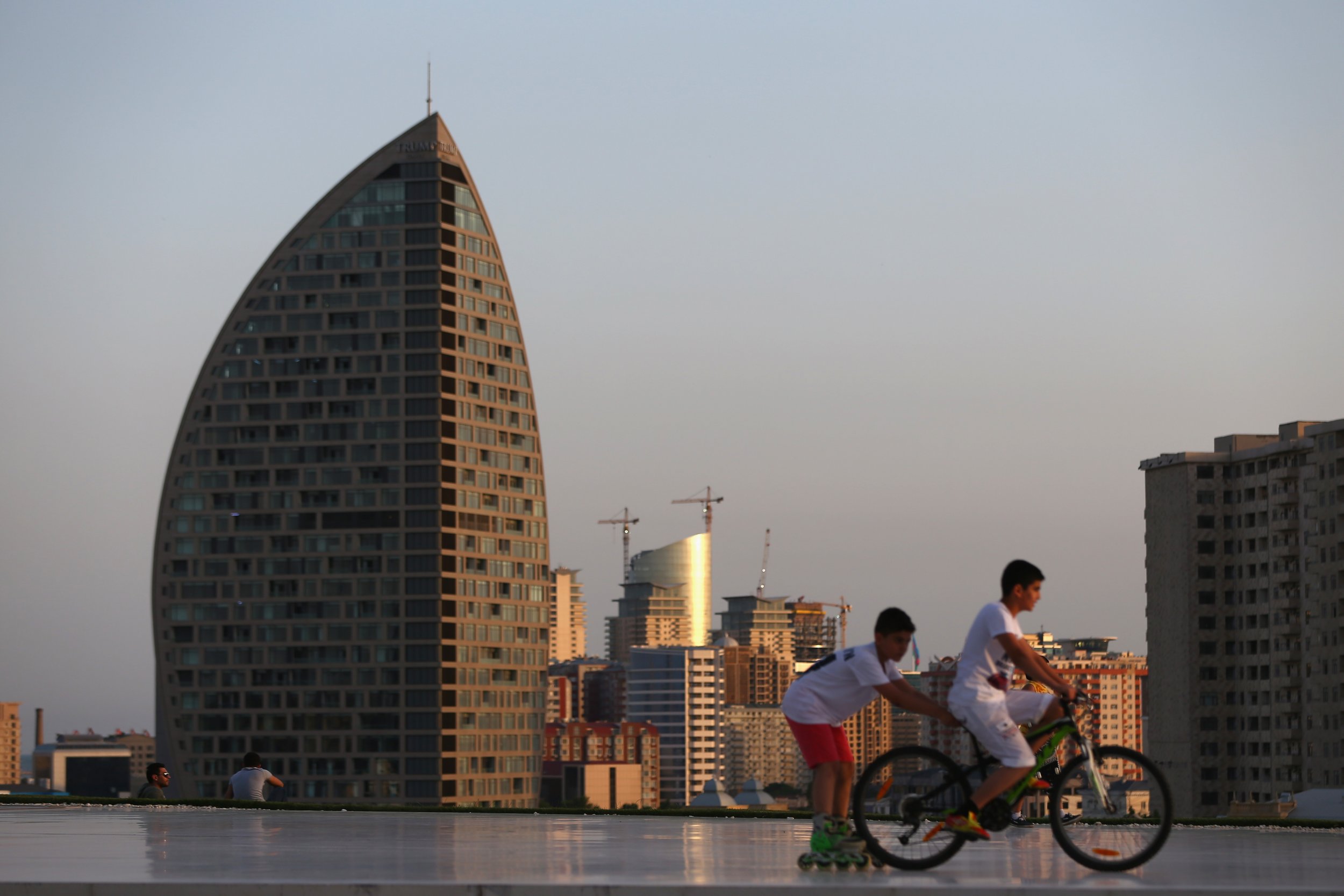 A mutli-floor blaze has broken out in the unfinished Trump International Hotel and Tower in the Azerbaijani capital of Baku, the Independent has reported.
Just weeks after a man died in a fire at the Trump Tower in New York, Azerbaijani emergency services rushed to the 33-storey hotel to battle flames consuming the building's middle floors.
The local Azadliq newspaper said up to 25 firefighters and 100 other personnel were dispatched to the scene, extinguishing the fire after three hours. There were no immediate reports of injuries, and the extent of the damage is not yet clear. The cause of the fire is under investigation.
The building has been under construction for 10 years, but is yet to open. When the project began in 2008, the original designers envisioned a luxury private apartments complex. Now-U.S. President Donald Trump's company took over the project in 2012 and introduced plans for a hotel to be housed on the first 13 floors, and luxury apartments to be built on the remaining 20.
The fire came just one day before the Baku Grand Prix racing event is set to begin. Thousands of fans are expected to arrive in the city to watch racing drivers navigate the city's track.
The April 7 New York tower fire killed 67-year-old prominent collector and art dealer Todd Brassner and injured several firefighters. Brassner had been trying to sell his property—which he valued at $2.5 million—but could not find a buyer.
The Baku tower has been a source of controversy for Trump and his family. The company that previously owned the project—Baku XXI Century—is affiliated with Ziya Mammadov, the former Azerbaijani transportation minister that the New Yorker called "one of the country's wealthiest and most powerful oligarchs."
Construction on the $35 million building was delayed in 2015. The Trump Organization blamed the local developers for the hold-up, and said, "the project is currently held in abeyance and not being actively marketed."
The Mammadov family has been alleged as having connections to the Iranian Darvishi family, who themselves are reportedly linked to the Iranian Revolutionary Guard Corps (IRGC). According to a 2017 New Yorker investigation, Alan Garten, chief legal officer for Trump's company admitted the company knew that "certain principals associated with the developer may have had some association with some problematic entities," but did not cut ties.
Garten said the due diligence on the project's partners had been conducted by a third party, and nothing troubling was found. The Trump Organization eventually ended its involvement with the project in 2016.
Ivanka Trump, reportedly the leading Trump Organization figure driving the project, was also caught up in allegations of corruption, having posted photos of herself touring the site of the doomed enterprise to Instagram.