Anthony Broadwater Raises $30,000 As Anger Grows Against Alice Sebold
A fundraiser set up to help exonerated man Anthony Broadwater has raised over $30,000.

Broadwater is a 61-year-old man who wrongfully served 16 years in prison for the rape of author Alice Sebold, who wrote the popular book The Lovely Bones. Broadwater was convicted in 1982.
In a New York State Supreme Court courtroom last week, Broadwater's rape conviction was overturned. Onondaga County District Attorney William Fitzpatrick told Justice Gordon Cuffy: "This should never have happened."
The re-examination of the case found serious flaws in Broadwater's arrest and trial after discrepancies came to light when Sebold's memoir about the rape, Lucky, was being adapted into a film.
Executive producer Tim Mucciante brought these discrepancies to a private investigator and eventually to the district attorney, leading to Broadwater's exoneration.
Now a fundraiser for Broadwater is quickly gaining thousands in donations as his story sends shockwaves through the legal world.
Sheryl Depker-Barau, a friend of Mucciante, set up the GoFundMe to "help to begin a process of reparations for him, as he has few assets, and many needs."
Depker-Barau wrote that Broadwater also spent another 23 years as a registered sex offender after serving his custodial term while Sebold "was able to make millions of dollars from her book Lucky, which was based on the sexual assault and inaccurately portrayed Anthony as the rapist."
Due to his status on the sex offender's register, Broadwater was unable to obtain regular work and was unable to rent apartments, she added.
"Both of these have left him in a precarious financial and housing situation," Depker-Barau explained.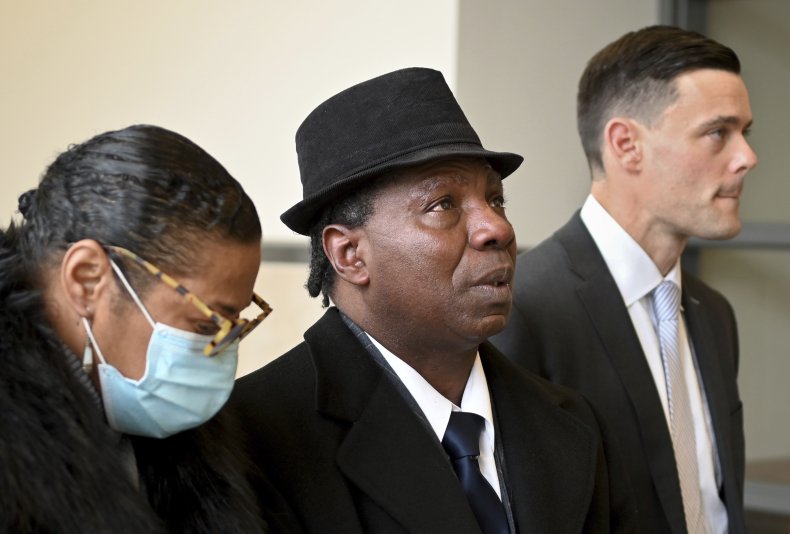 "As a result of this miscarriage of justice, today we can clearly see the alarming discrepancy between the life of luxury that Alice Sebold has been able to live, in part through the earnings from her book and resulting fame, contrasted with the life of poverty suffered by Anthony Broadwater, through no fault of his own," she continued.
"We are hoping that this fundraiser will help to begin a process of reparations for him, as he has few assets, and many needs."
A spokesperson for GoFundMe confirmed the fundraiser to Newsweek.
The fundraiser's success comes a day after Sebold issued an apology to Broadwater saying that as a "traumatized 18-year-old rape victim" she chose to put her faith in the legal system.
"My goal in 1982 was justice—not to perpetuate injustice," she said in the statement issued to Associated Press. "And certainly not to forever, and irreparably, alter a young man's life by the very crime that had altered mine."
Sebold has faced intense criticism over the situation, with Lucky flooded with negative reviews on Amazon.
Her apology continues: "I am grateful that Mr. Broadwater has finally been vindicated, but the fact remains that 40 years ago, he became another young Black man brutalized by our flawed legal system. I will forever be sorry for what was done to him.
"It has taken me these past eight days to comprehend how this could have happened.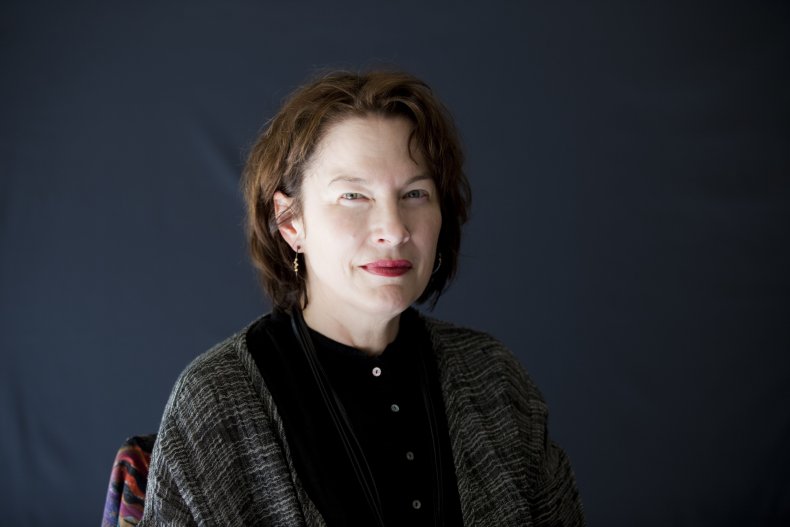 "I will continue to struggle with the role that I unwittingly played within a system that sent an innocent man to jail. I will also grapple with the fact that my rapist will, in all likelihood, never be known, may have gone on to rape other women, and certainly will never serve the time in prison that Mr. Broadwater did."
Broadwater's lawyers released a statement following Sebold's apology.
"I'm relieved that she has apologized," it reads, per Entertainment Weekly. "It must have taken a lot of courage for her to do that. It's still painful to me because I was wrongfully convicted, but this will help me in my process to come to peace with what happened."