Anthony Fauci Lauds Republicans for Recent Support of COVID Vaccines: 'Very Heartened'
Republican lawmakers and media personalities have recently made a noticeable pivot toward supporting vaccinations and calling out unvaccinated Americans. The change in tone is not lost on Dr. Anthony Fauci, the chief medical advisor on COVID-19 to President Joe Biden.
During an appearance Sunday on State of the Union, Fauci said he was pleased to see Republicans promoting vaccines more. In particular, he singled out Governor Ron DeSantis of Florida, Governor Asa Hutchinson of Arkansas, and Rep. Steve Scalise of Louisiana.
"I was very heartened to hear people like Steve Scalise come out and say, 'Hey we need to get vaccinated,'" Fauci told host Jake Tapper. "Even Govenor DeSantis right now in Florida is saying the same thing. We've got to get more people who relate well to the individuals who are not getting vaccinated to get out there and encourage them to get vaccinated as well as the trusted messengers in the community."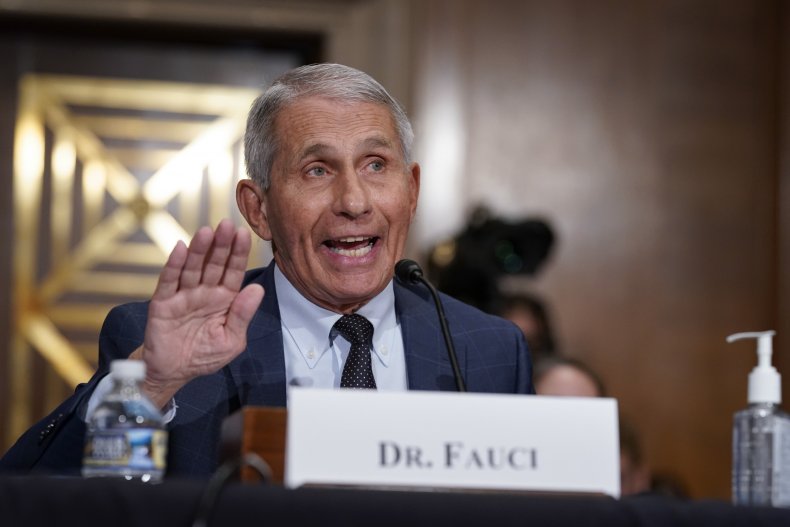 The change in tact from Republicans coincides with recent surges of COVID-19 in every state. Experts have attributed the rise to the country's stagnate vaccination rate, particularly amongst conservatives, and the emergence of more infectious mutations of COVID-19, including the Delta variant. Fauci himself said that 99 percent of the deaths from the disease in June were among unvaccinated individuals.
In response to the rise in cases, Fauci told Tapper that he is involved in active discussions at the Centers for Disease Control and Prevention (CDC) over whether to reinstitute mask mandates, even for the vaccinated. He also said that the CDC's current recommendations are flexible in allowing localities to make their own mask mandates in response to rising cases.
"The CDC agrees with that ability and discretion capability to say, you know, you're in a situation where we're having a lot of dynamics of infection," Fauci said. "Even if you are vaccinated, you should wear a mask. That's a local decision that's not incompatible with the CDC's overall recommendations that give a lot of discretion to the locals."
This recent pivot by certain lawmakers and personalities has not been without its own backlash, especially from some elements on the right. Michael Flynn, who served as National Security Advisor under former President Donald Trump, criticized the support for vaccines from DeSantis and Fox News host Sean Hannity as capitulations to "political correctness."
"Don't let political correctness get in the way of health choices," Flynn said during an appearance on The Right Side With Doug Billings. "For guys like DeSantis and Sean Hannity, I mean, they have to make a decision for themself. And if their decision is one that is going to be swayed or influenced by trying to be politically correct, that's a dangerous place to be for people in this country who do have influence."