Anthony Fauci Says New South Africa COVID Strain Likely in the U.S.
Top infectious disease expert Anthony Fauci has told Newsweek he would be "surprised" if a new, more infectious strain of COVID from South Africa had not arrived in the U.S., even though it has not yet been detected.
The South African variant, named 501.V2, has so far emerged in the U.K., Switzerland, Finland, Japan, Australia, Zambia, France, and South Korea. Like a separate new strain first picked up in the U.K., called B.1.1.7, 501.V2 is thought to be better at spreading than past forms of COVID. Although both variants appear to be more transmissible, they are not thought to make people more ill or increase their risk of dying.
Fauci, the director of the National Institute of Allergy and Infectious Diseases, said: "I would be surprised if it were not already in the United States, but you never know until you find it, and then prove it's here. But thus far, we have not detected the South African strain."
Owing to international travel, Fauci said "sooner or later viruses spread throughout the world and it may not be here now. But sooner or later it will get here."
The leading immunologist and member of the White House coronavirus task force made a similar prediction before the U.K. strain was first identified in the U.S. It is now in Colorado, Florida, California, and New York.
Compared with countries like the U.K., the U.S. has examined the genetic make-up of fewer COVID samples from patients. This process can help with uncovering new variants.
On Sunday, Gregory Armstrong, director of the Office of Advanced Molecular Detection at the CDC's National Center for Emerging and Zoonotic Infectious Diseases, told CNN the agency aimed to more than double the number of COVID genomes it sequences. On December 29, the CDC said on its website it had sequenced around 51,000 of the 17 million COVID cases in the U.S.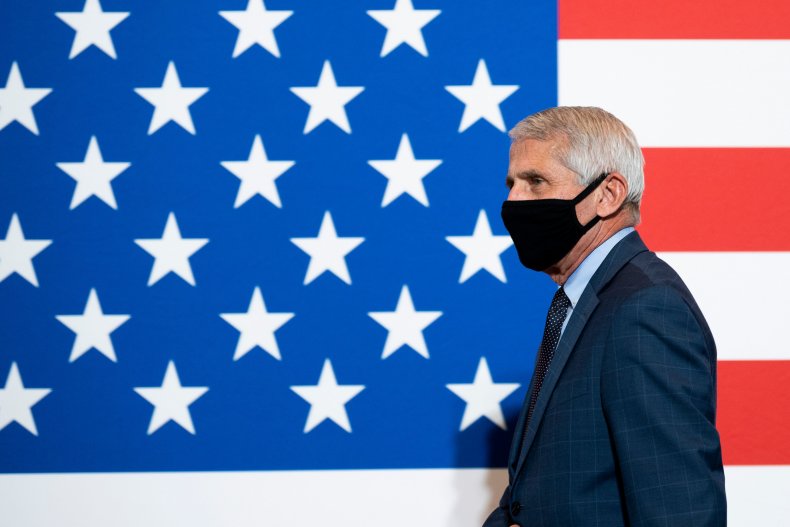 Some scientists have expressed concern that current COVID vaccines may not be as effective against the South Africa strain due to certain mutations it carries. However, Fauci said: "It does not yet seem to have a negative impact on the vaccine. But it's important to continue to follow that in case things change."
Fauci said mRNA vaccines, such as Pfizer and Moderna's, are "very flexible" and it would be "relatively easy to make the modifications in the vaccine were that necessary." This process would take a "couple of months," he said.
Mutations, the collection of changes to a virus that can make up a new strain, sound alarming, but are part of the normal life-cycle of viruses. Fauci said most mutations are "meaningless" and do not change how the virus functions.
"Similar to the U.K. mutation and the South African mutation, every once in a while you get a mutation that does have clinical significance. And that's the reason why you need to continually monitor these changes to make sure if that occurs that you detect it and you're aware of it," he said.
Asked whether he was worried about the future emergence of other problematic strains, he said: "We don't have any right now that look troublesome, but you still have to be very much on guard and continue to monitor these things very carefully, which we are doing."