Anthony Scaramucci Says Donald Trump 'Moved Out Everybody That Could Potentially Disagree' With President
Former White House communications director Anthony Scaramucci warned on Monday that his former boss President Donald Trump has essentially gotten rid of all dissenting voices within his administration.
"There's a vacuum of leadership inside the White House," Scaramucci, who has become one of Trump's harshest critics, despite formerly fundraising and working for the president, said during an interview with CNN. "He's more or less moved out everybody that could potentially disagree with him or offer some level of dissent," he added, as he discussed the president's response to a weekend drone attack on Saudi Arabia's oil fields.
The former Trump loyalist went on to criticize the president for tweeting out that the U.S. was "locked and loaded" in response to the attack, which disrupted five percent of the world's oil supply.
"It's a precarious situation," Scaramucci warned.
Trump tweeted on Sunday: "There is reason to believe that we know the culprit [of the attack], are locked and loaded depending on verification, but are waiting to hear from the Kingdom [of Saudi Arabia] as to who they believe was the cause of this attack, and under what terms we would proceed!"
The day prior, Secretary of State Mike Pompeo blamed Iran for the attack. Iranian officials responded to that claim on Sunday, classifying the allegation as "maximum deceit" and "maximum falsification." The Houthis, a Yemeni group backed by Iran that controls a large portion of their country and remains embroiled in a war against a Saudi-led coalition supported by the U.S., claimed responsibility for the attack.
Scaramucci only served briefly in his White House role. He was fired shortly after joining the administration, following the publication of an interview he gave to The New Yorker, in which he made derogatory comments about several fellow Trump officials. Despite his untimely departure from the White House, Scaramucci remained largely supportive of the president until Trump levied a series of racist attacks against four Democratic congresswomen earlier this summer.
A descendant of Italian immigrants, Scaramucci appeared to take Trump's argument that American citizens should "go back" to the countries "from which they came" if they disagreed with his policies as a final straw, ending his ability to support the president. Since then, the Republican consultant has regularly criticized Trump and argued that other members of the GOP need to challenge the president.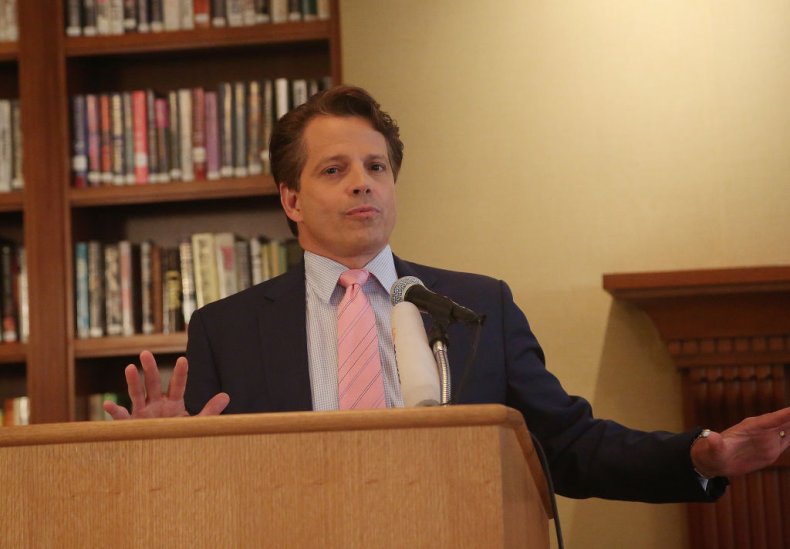 "There are many people inside the White House and in the Cabinet. I would ask the left to... create an off-ramp for those people," Scaramucci said in an August interview with Fox News. "Because when you're trying to deprogram people from a cult, one of the first things you have to do is allow them to change their mind."
Scaramucci has previously warned that there was no one left in the Administration to "check" the president.
"I think the guy is losing it, mentally," Scaramucci told Vanity Fair in August. "He has declining mental faculties; he's becoming more petulant; he's becoming more impetuous. Okay, you see just by the way he's sweating, his body's not doing well."
"There's no one—there's no Jim Mattis; there's no Gary Cohn; there's no one to check him anymore."
Trump has pushed back against Scaramucci's criticism, arguing that the former supporter just wants attention.
"Like many other so-called television experts, he knows very little about me other than the fact that this Administration has probably done more than any other Administration in its first 2 1/2 years of existence," the president tweeted in August. "Anthony, who would do anything to come back in, should remember the only reason he is on TV."