.Anthony Scaramucci, perhaps best known outside Wall Street for his 10-day stint as former President Donald Trump's communications director, is joining the stampede to Bitcoin exchange-traded funds through the company he founded in 2005.
SkyBridge Capital's planned entry into the sector underscores increased demand among large investors to participate in the Bitcoin market.
Bitcoin is up 89.74% for the year, and while the cryptocurrency recently changed hands at $55,677.41, down from the all-time high of $61,556.69, investors are betting on future gains.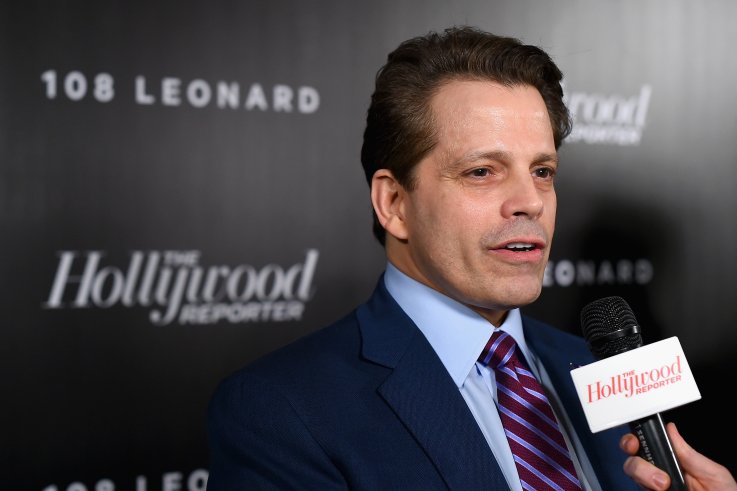 Anthony Scaramucci, picture attending The Hollywood Reporter's Most Powerful People In Media 2018 event at The Pool on April 12, 2018 in New York City. Scaramucci is joining the stampede to Bitcoin exchange-traded funds through the company he founded in 2005, SkyBridge Capital.
Ben Gabbe/Getty Images
Wall Street is always scouting for fees and is eager to accommodate new Bitcoin investors.
WisdomTree Investments, NYDIG, VanEck and Valkyrie Digital Assets are also planning to offer ETFs (Exchange Traded Funds) pegged to Bitcoin. But so far, U.S. regulators have been reluctant to approve Bitcoin ETFs, citing the cryptocurrency's volatility, lack of oversight and the possibility of market manipulation.
In Canada, two Bitcoin ETFs trade on the Toronto Stock Exchange. Bloomberg reported that ETFs tracking the crypto market have been established in Europe, and their value exceeded 1 billion euros in 2020.
An ETF tracks an index, commodity, sector or other asset such as cryptocurrency. The fund can be purchased or sold on a stock exchange like the shares of any listed company. The strategy can include the purchase of a range of stocks in a sector to spread the risk, but ETFs also can be tailored to commodities using varying investment strategies.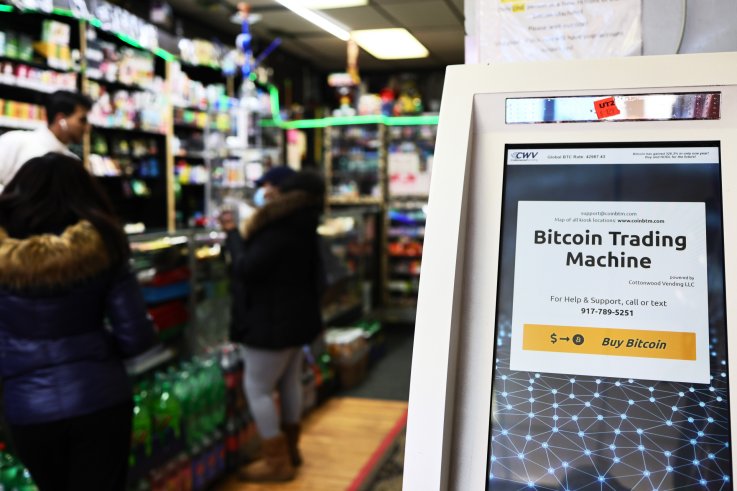 NEW YORK, NEW YORK - FEBRUARY 08: A bitcoin ATM is seen inside the Big Apple Tobacco Shop on February 08, 2021 in New York City. (Photo by Michael M. Santiago/Getty Images)
Michael M. Santiago/Getty Images
Scaramucci's fund will invest directly in Bitcoin. SkyBridge Capital's planned ETF gives investors the opportunity to participate in the Bitcoin market without personally holding the cryptocurrency.
"The partnership's investment strategy is designed to provide exposure to Bitcoin, the largest and most liquid digital asset through an institutional-grade fund," SkyBridge Capital said in its offering memo. "The partnership's investment program is speculative and entails substantial risks."
The minimum initial investment is $50,000, and the minimum additional investment is $25,000, but can be waived in some cases. The management fee is 0.75% per year. The fund said it may take out short-term loans to cover settlement costs.
SkyBridge Capital's ETF plans to list its shares on New York Stock Exchange's Arca, which specializes in exchange-traded listings. It now has about 2,200 listings, or nearly 20% of the market, valued at about $3.8 trillion. Individual investors can buy and sell Bitcoin through fractional ownership, but major investors and institutions are increasingly dominating the market.
Bank of New York Mellon, the nation's oldest bank, now offers custodial services to allow institutional investors to safely store their Bitcoins.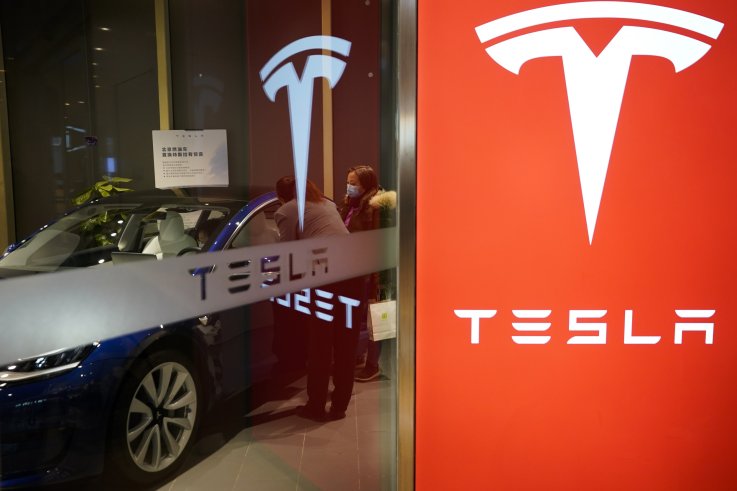 A Chinese consumer look at a Tesla Model S electric car at the Tesla Store in a shopping mall on December 18, 2020 in Beijing, China.
Fred Lee/Getty Images
Major companies, including Tesla and MicroStrategy, have placed large winning bets on Bitcoin. Some see Bitcoin as a hedge against inflation, but not everyone is a believer in the cryptocurrency's long-term prospects.
An analyst at Deutsche Bank said Bitcoin's rise can be traced to the "Tinkerbell Effect"—its price increases because many investors believe it will continue to go up, making price appreciation more likely.
But what happens when people stop believing?
Market Pulse
Mortgage rates remain low by historical standards, but tight inventory is crimping sales of existing houses.
Total sales of existing houses, including single-family, townhouses, condominiums and co-ops, fell 6.6% last month from January to a seasonally adjusted annual rate of 6.22 million, the National Association of Realtors (NAR) reported.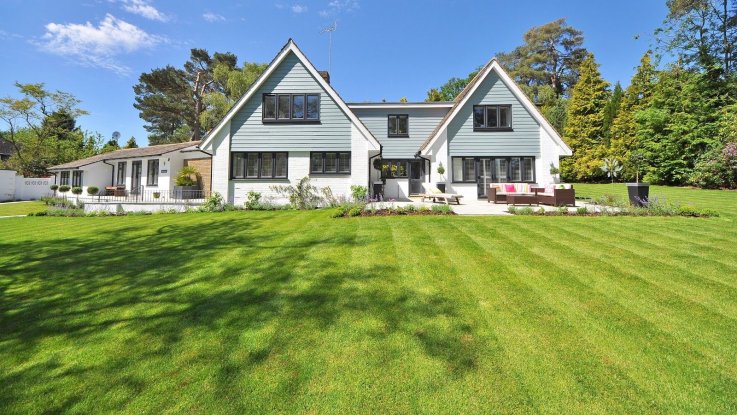 Housing sales are up 9.1% in the U.S. from a year ago, and the median sales price is up 15.8%, the National Association of Realtors reports.
pexels.com
Nevertheless, total sales were up 9.1% from a year ago.
"Despite the drop in home sales for February—which I would attribute to historically-low inventory—the market is still outperforming pre-pandemic levels," Lawrence Yun, NAR's chief economist, said in a statement. "Many Americans have been saving money, and there's a strong possibility that once the country fully reopens, those reserves will be unleashed on the economy."
Home sales typically decline in winter but increase in Spring, because many families buy a new house before school resumes in September.
Wide distribution of COVID-19 vaccine and the reopening of the economy is expected to boost housing sales this year. Overall, Yun said he expects 2021 sales to top last year's total despite February's dip in activity.
The median national sales price of existing houses rose 15.8% to $313,000 from $270,400 from February 2020. Prices increased nationwide, marking 108 consecutive months of year-over-year gains, NAR said.
The Federal Reserve, the nation's central bank, cut interest rates to 0-2.25% as part of the effort to keep the economy moving during the COVID-19 lockdown intended to curb spread of the virus.
Mortgage rates generally track the 10-year U.S. Treasury bond, which has ticked up recently amid inflation fears. However, the bond market may be stabilizing. Yield on the 10-year U.S. Treasury note declined for the third consecutive day, slipping to 1.633% from 1.682% Monday.
The average 30-year fixed mortgage rate increased 11 basis points to 3.34% from a week ago, while the 15-year fixed rate mortgage rate increased 6 basis points to 2.64% from a week ago, Bankrate.com reported.
A basis point is one hundredth of one percent.
In 1981, mortgage rates reached 16.83%—the highest post-World War II level, the Federal Home Loan Mortgage Corporation, known as Freddie Mac, reported.