Anti-Chinese Stereotypes Used as Test Answers in Texas Middle School Quiz
A Texas school district has placed three middle school teachers on administrative leave while it investigates allegations that anti-Chinese stereotypes were included as answers to a multiple-choice test question.
The elder sister of a sixth-grade social studies student at Blalack Middle School, located within the Carrollton-Farmers Branch Independent School District (CFBISD) of north Texas, took a picture of the alleged test question. It allegedly asked, "Which one of these Chinese NORMS is TRUE?"
The question's answer choices included: "A.) It is normal in China to cut off someone's lips if they burp at a restaurant. B.) It is normal in parts of China to give children fifty lashes by a cane if they steal a piece of candy. C.) It is normal in parts of China to eat cats and dogs," according to KHOU.
The sister, herself a fellow CFBISD alumni named Joy Lim, posted the question on Twitter and contacted the school district.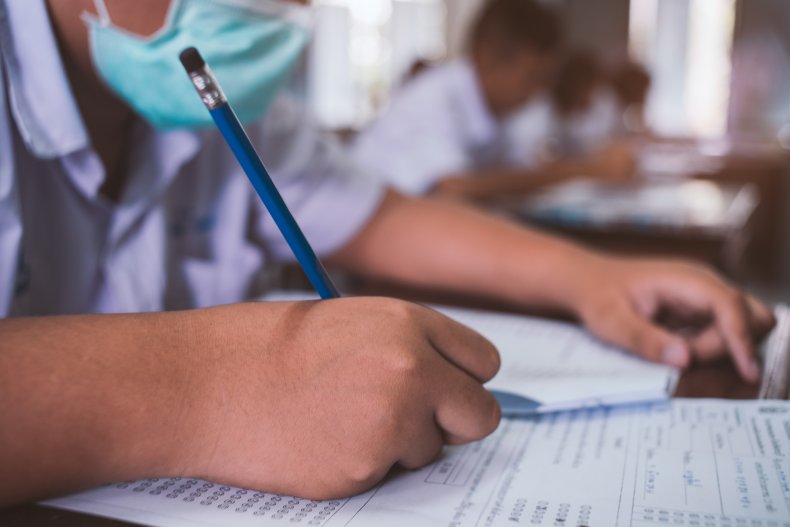 "I looked over my sister's shoulder and I saw this question that just blew me away," Lim told the aforementioned news outlet. "I don't understand who thought this was OK. If these teachers were Asian American teachers, that question would not have been on the quiz. I'm just glad that I was home to catch it."
In a statement released Wednesday, the CFBISD wrote, "The words used on the test question were derogatory and hurtful. The teachers have been placed on administrative leave until the investigation is complete."
The district also mentioned that it has recently launches a diversity training initiative for staff "in an effort to create a more inclusive and respectful environment."
However, on Thursday, the DFW Chinese Alliance issued an online petition calling for the teachers to be fired and for the district to issue an apology to all Asian students, parents and communities. The petition also calls for CFBISD to provide its diversity sensitivity training to all teachers and students as well.
"Three teachers from Carrollton-Farmers Branch ISD has openly discriminated and bullied Asian Americans students by utilizing racist language against Chinese Americans in their social study tests," the petition reads. "The Asian students and families in this ISD and nearby communities are deeply offered and outraged."
This incident has coincided with a spike in anti-Asian-American hate crimes happening nationwide and a #StopAsianHate movement against it. In 2020, 122 incidents of such crimes occurred in 16 of the nation's most populous cities—a nearly 150 percent increase over 2019, according to the Center for the Study of Hate and Extremism at California State University, VOA reported.
Another group, Stop AAPI Hate, has tracked more than 3,000 reported attacks against Asian-Americans and Pacific Islanders since the start of the pandemic last March.
The discovery of the test question also occurred barely two weeks after a suspected mass shooter in Atlanta, Georgia massacred six Asian women.
Democratic New York Representative Grace Meng and other anti-violence activists have blamed the pandemic-related anti-Chinese rhetoric of former President Donald Trump for the increase of violence.
"Enough of the demeaning usages of 'Chinese virus,' 'Wuhan virus,' and 'Kung-flu,' especially from our nation's leaders, such as President Trump, GOP leader [Kevin] McCarthy and others," Meng said in September 2020, noting the rise in anti-Asian-American hate crimes.
"Enough of the scapegoating," she added. "Enough of using the Asian-American community to stoke people's fears about COVID-19."
Newsweek contacted the CFBISD for comment.