Anti-Semitism Is 'Becoming Normalized' Due to Political Environment and Social Media, Anti-Hate Watchdog Warns
The chief executive and director of the Anti-Defamation League (ADL), Jonathan Greenblatt, warned on Sunday that anti-semitism is "becoming normalized" in the current political environment, also calling out the divisive rhetoric of President Donald Trump.
"We are seeing an environment in which anti-Semitism has moved from the margins to the mainstream as political candidates and people in public life literally repeat the rhetoric of white supremacists," Greenblatt, who previously served in the White House as a special assistant to former President Barack Obama, told NBC's "Meet the Press" on Sunday.
"Not only is the political environment contributing to this, social media is amplifying and accelerating it in shocking ways," he added.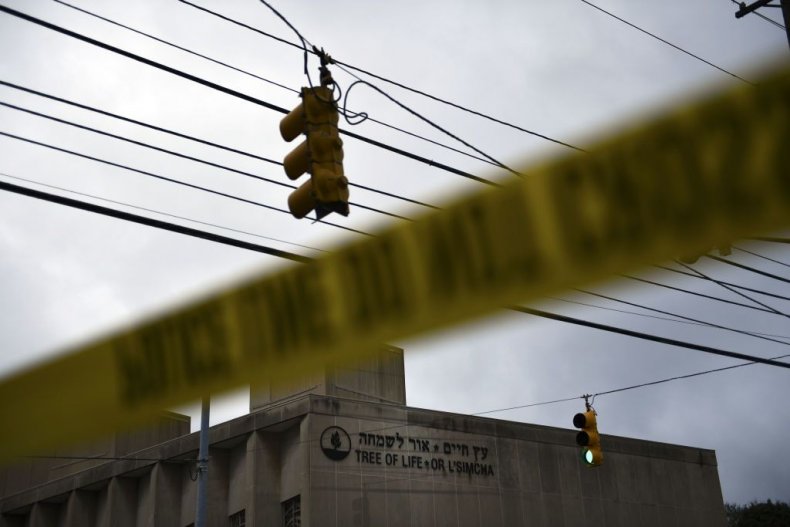 Greenblatt's comments came in the aftermath of a Saturday shooting at the Tree of Life Synagogue in Pittsburgh. A suspect named Robert Bowers has been arrested and charged for the massacre, which left 11 people dead and six others injured. Trump was quick to condemn the violence, and social media posts by Bowers showed that he was also critical of the president, whose daughter converted to Judaism to marry her husband, Jared Kushner. But many have pointed to Trump's often divisive and aggressive rhetoric for inflaming tensions that lead to violence.
"I was encouraged that the president said something yesterday," Greenblatt said speaking to ABC's "This Week" on Sunday.
"But it isn't only what you say after a tragedy that matters, it's the environment that you create with your rhetoric," he said. "And at the ADL we have spoken out when candidate Trump or President Trump has invoked anti-Semitic memes or used the rhetoric favored by white supremacists."
Although leading Republicans have condemned violence in the aftermath of the synagogue attack, many have avoided commenting on anti-Semitic conspiracy theories, which they have promoted to their supporters, which say that liberal Jewish billionaire and philanthropist George Soros is behind left-wing social movements and political sentiments. Such anti-Semitic theories targeting Soros frequently appear on right-wing conspiracy sites, and high-profile Republican politicians have also legitimized and repeated claims that any opposition to them must be a well-funded and secretive scheme.
Soros was also targeted by a package containing an explosive device last week, as were several leading Democrats such as former President Barack Obama and former Secretary of State Hillary Clinton. The day following the discovery of the suspicious package, Republican House Majority Leader Kevin McCarthy tweeted about the billionaire, saying: "We cannot allow Soros, Steyer and Bloomberg to BUY this election!"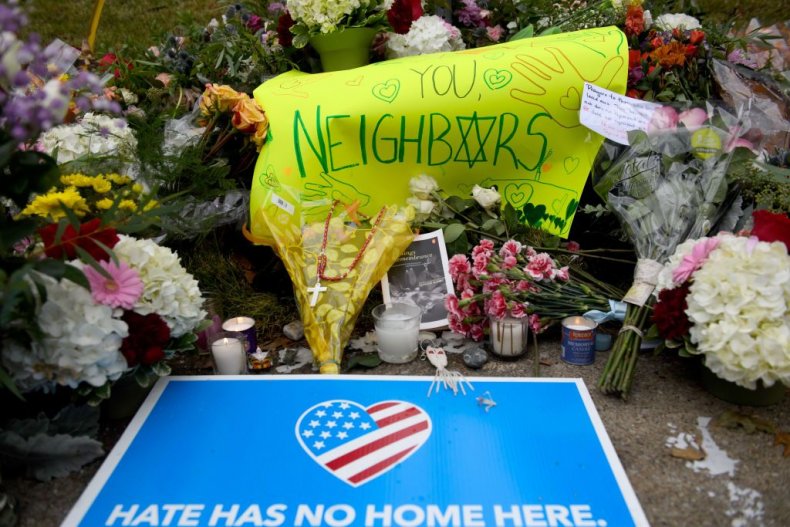 Trump has previously claimed, without citing evidence, that Soros paid the protesters to oppose the nomination of Justice Brett Kavanaugh to the Supreme Court. Chuck Grassley, the Republican chair of the Senate Judiciary Committee, said he believed the businessman was paying the protestors.
"Whether you're an elected official meeting with Nazi sympathizers or bringing Holocaust deniers to the House of Representatives or if you're a candidate for office invoking wild anti-Semitic conspiracy theories about Jewish financiers like George Soros manipulating world events," Greenblatt told ABC on Sunday. "Or if you're a religious leader referring to Jews as 'termites,' all of this is absolutely unacceptable."