Anti-Trump J20 Protesters Facing 60 Years in Jail Report Financial Woes and Psychological Trauma
Jury selection began Monday for the remaining defendants arrested during the Washington, D.C., protests against President Donald Trump's inauguration on January 20, 2017. A half-dozen defendants and their supporters told Newsweek that the long wait to be seen in court has become a punishment in itself, even as they stare down potential 60-year sentences.
"My life has stood still for about a year and a half," Dylan Petrohilos, a 29-year-old graphic designer, told Newsweek. "I've become less productive at work, less willing to take on work in my community and just all around more anxious."
The majority of the 217 anti-Trump protesters that were charged with crimes following the so-called J20 protests were either acquitted or had their charges dropped. But 59 still face felony charges pertaining to engaging in a riot, inciting a riot, conspiracy to riot and property damage in trials that will continue to roll out until October of 2018—nearly two years after Trump was sworn into office.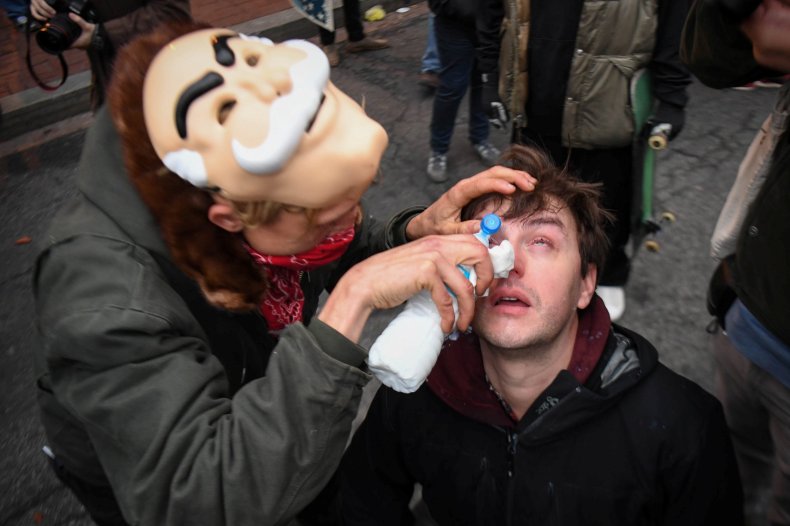 Civil liberties advocates have said such punishments are unprecedented, and protesters say they were caught up in mass arrests that didn't allow for distinctions. They point out that the prosecution is not accusing the overwhelming majority of the remaining defendants of actually damaging any property that day in January. It is instead linking them to a conspiracy surrounding the purpose of the protest itself, which ultimately included hundreds of thousands of people.
Related: An 'Antifa civil war' fake news story was treated as a "threat" by DHS officials, emails reveal
Some of the demonstrators who arrived in D.C. that day did clash with police, and a handful of people appeared to deliberately destroy property. Video from the protest showed swaths of protesters dressed in black and smashing the windows of a Starbucks and a Bank of America, for example. The damage done during theJ20 protests racked up in excess of $100,000 in damages, according to the U.S. attorney's office for D.C. But those awaiting trial are largely not accused of involvement in those incidents.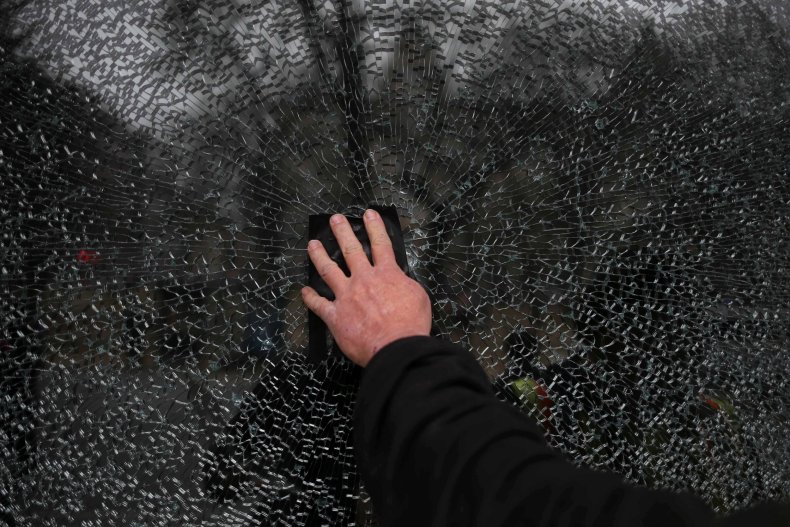 "In all but a handful of cases, the prosecution isn't even arguing the individuals on trial committed any property damage," Chip Gibbons, policy and legislative counsel for Defending Rights & Dissent, told Newsweek. He is advocating on behalf of the defendants that continue to await trial.
"Instead, they are trying to transform a publicly advertised, First Amendment-protected march into a criminal conspiracy and argue that anyone present is collectively liable for any unlawful acts that may have occurred," he said.
Defendants told Newsweek that the waiting time for a court date has hurt their ability to provide for their families or pay their debts. Some of the protesters have been unable to work during the waiting period because the arrests trigger red flags on criminal background checks.
"It is hard to stress the toll it takes on a person to have charges like this hanging over their head for over a year and half," Gibbons said. "Even when they are acquitted, they still have faced a tremendous disruption to their life, endured enormous stress, which itself is a punishment."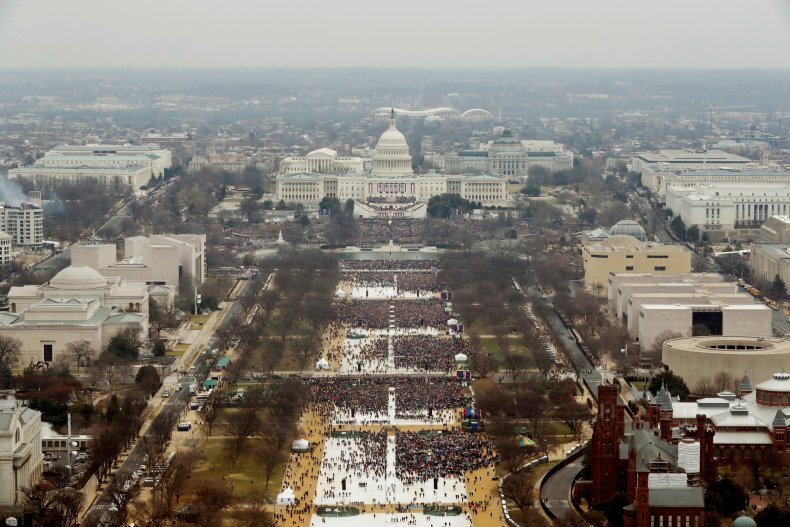 Among those tagged with participating in a conspiracy on Inauguration Day is 30-year-old chemist Elizabeth Lagesse. She told Newsweek she arrived in the capital that morning looking to march in an anti-Trump protest but was arrested before she had the chance to even join a demonstration.
"The defendants in this trial seem as relaxed and prepared as they could possibly be, and their friends and family are here to support them," she said. "Nevertheless, this is going to be an incredibly stressful few weeks."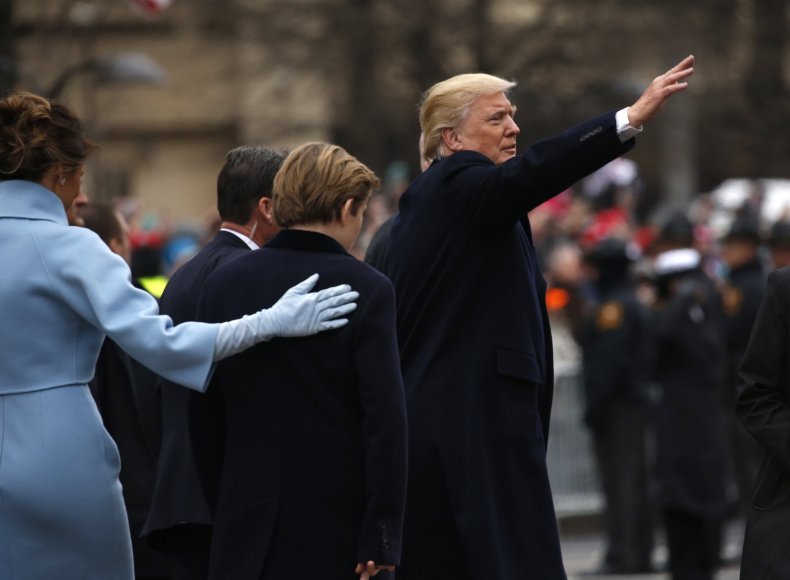 Chelsea Manning, the former soldier who was convicted of leaking classified documents to WikiLeaks, joined protesters to support the defendants at a D.C. rally last Friday. Manning gave an informal speech to the crowd and said that her own battles with the legal system helped her to understand what the defendants were going through on an emotional level.
"If there's anything I've learned from a long trial, it's that the worst part…is waiting," Manning said. "Your life stops. You just want to know when the charges are going to go away."