Antifa Member's Killing Shows America Won't Be Ruled by Mobs, Barr Says
Attorney General William Barr said Friday that the killing of alleged murderer and self-described member of Antifa Michael Reinoehl showed that the U.S. will be "governed by law, not violent mobs."
In a statement released Friday, Barr praised police for their efforts in finding Reinoehl, and said his death made the United States "safer."
"The tracking down of Reinoehl — a dangerous fugitive, admitted Antifa member, and suspected murderer — is a significant accomplishment in the ongoing effort to restore law and order to Portland and other cities," Barr said. "The streets of our cities are safer with this violent agitator removed, and the actions that led to his location are an unmistakable demonstration that the United States will be governed by law, not violent mobs."
Reinoehl was accused of killing Aaron "Jay" Danielson, a member of Patriot Prayer, in Portland, Oregon last Saturday. Patriot Prayer is a far-right group founded in 2016, and describes itself as being formed to defend the interests of American Christians. The Southern Poverty Law Center has called the group "violent extremists."
Reinoehl told Vice News that he acted in self defense, believing that Danielson had intended to stab him and a friend.
"I had no choice. I mean, I, I had a choice. I could have sat there and watched them kill a friend of mine of color. But I wasn't going to do that," he said.
Law enforcement had discovered Reinoehl in Lacey, Washington, a suburb of Olympia, the state's capitol. According to the Pierce County Sheriff's Office, Reinoehl attempted to enter a car, and was armed.
"The suspect came out to the car. They attempted to put him into custody and shots were fired," Ed Troyer, spokesperson for the Pierce County Sheriff's Office, told reporters.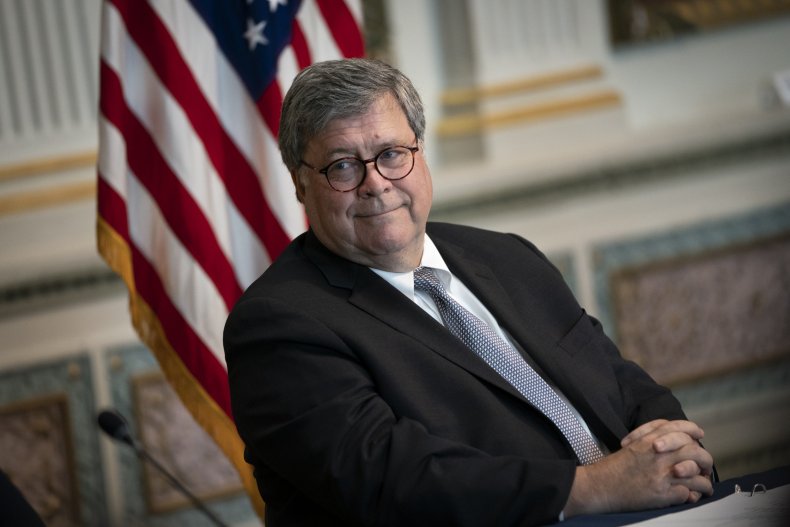 President Donald Trump tweeted Thursday night blasting law enforcement for not having arrested Reinoehl yet, though the tweet was posted shortly after it was reported that Reinoehl had been shot.
"Why aren't the Portland Police ARRESTING the cold blooded killer of Aaron 'Jay' Danielson. Do your job, and do it fast. Everybody knows who this thug is. No wonder Portland is going to hell! @TheJusticeDept @FBI," Trump wrote.
On Friday, Facebook took down the pages of Patriot Prayer and the group's founder, Joey Gibson, according to Reuters. Facebook spokesperson Andy Stone told Reuters the pages were removed as part of the company's work to pull pages from "violent social militias" from the platform.
Friday marks the 100th consecutive day of protests in Portland, originally stemming from the death of George Floyd, a Black man, while in police custody. Floyd died after now-former police officer Derek Chauvin knelt on his neck for nearly 9 minutes.