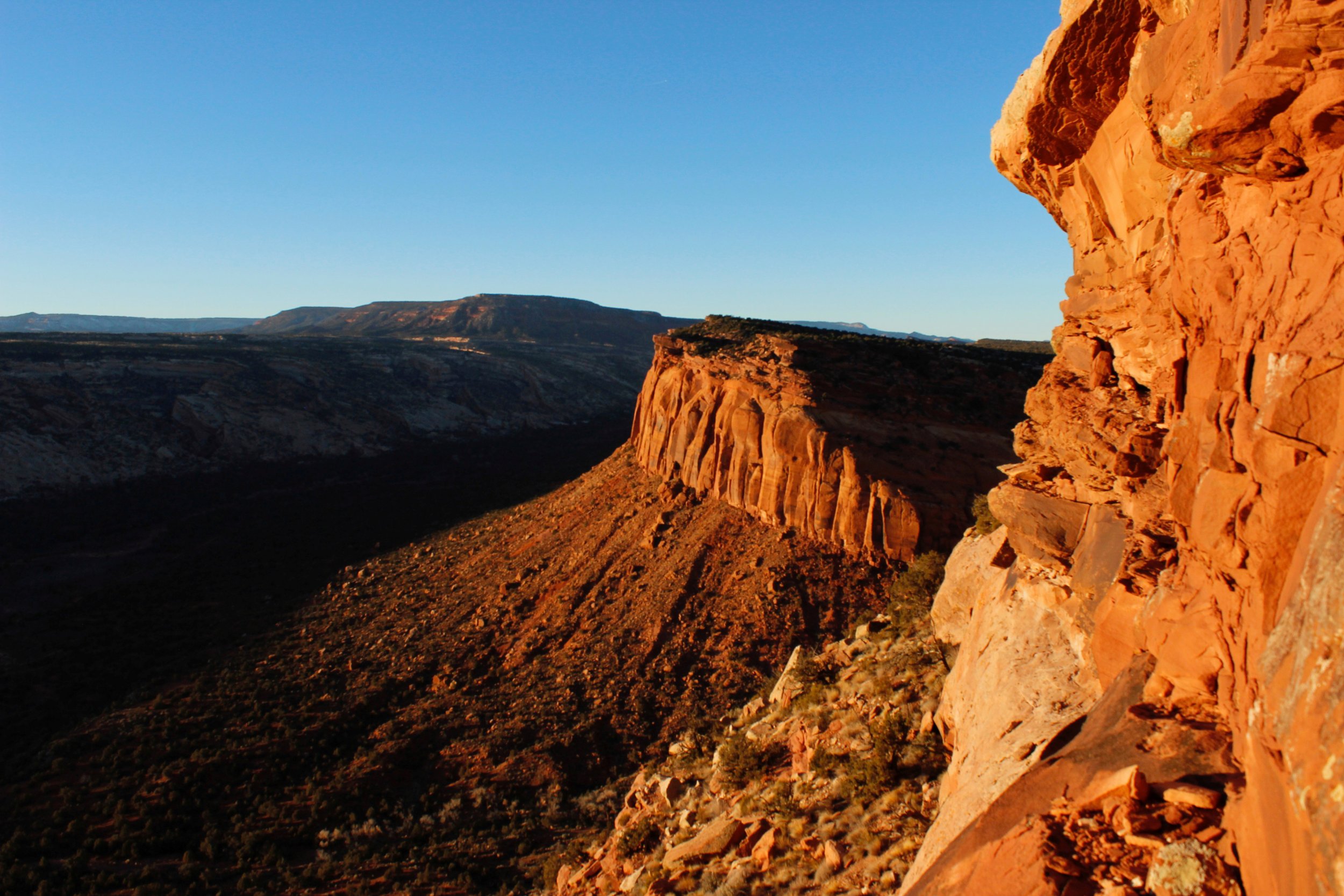 The full list of national monuments being considered by the Trump administration for reduction has been leaked to the press and includes the possible scaling down of the Bears Ears and Grand Staircase-Escalante preserves in Utah, as well as reopening vast tracts of the Pacific and Atlantic to commercial fishing.
According to a report seen by The Wall Street Journal and compiled by Interior Secretary Ryan Zinke, nearly half the monuments recently reviewed at the request of the president will be cut down in size or face other changes. Numerous environmental groups are expected to oppose the actions.
Related: Trump didn't know hurricanes came as strong as Category 5 before Irma
The report was originally sent by Zinke to President Donald Trump in August, but the full details have not been made public until now. In a statement, the White House has said it does not comment on leaked documents, "especially internal drafts which are still under review by the president and relevant agencies."
Besides Bears Ears and Grand Staircase-Escalante, the government is considering the downsizing or relaxing of regulations on Oregon's Cascade-Siskiyou, Nevada's Gold Butte, Maine's Katahdin, New Mexico's Organ Mountains-Desert Peaks and Rio Grande Del Norte.
The ocean reserves of Northeast Canyons and Seamounts, off the Massachusetts coast, and both Rose Atoll and the Pacific Remote Islands have been suggested for commercial fishing.
It has been recommended that the other 17 monuments guaranteed under the 1906 Antiquities Act remain unchanged. Most of those that are under review, after Trump complained too much land was locked up in the protected spaces, were created by his Democratic predecessors, Barack Obama and Bill Clinton.
The changes could have serious economic implications for areas around the monuments. In the Pacific, the areas set aside by the Obama and Bush administrations had been major fishing territories for Hawaii and Samoa.
Similarly the reduction of Utah's 1.9-million acre Grand Staircase-Escalante National Monument could allow for coal and oil exploration. Zinke's report says the area contains "an estimated several billion tons of oil and large oil deposits."
The interior secretary said he had received 2.6 million comments about the monument review but added that environmental campaigners had been overrepresented at the expense of residents.
"Too often, it is the local stakeholders who lack the organization, funding and institutional support to compete with well-funded NGOs [nongovernmental organizations]," he wrote.
Matt Lee-Ashley, a senior fellow at the Center for American Progress, a left-leaning think tank, told the Journal that the recommendations amounted to the largest elimination of protections in U.S. history.
"All told, this proposal—if implemented—would result in an area several times the size of Yosemite National Park being turned over for mining, drilling and logging," he said.