AOC Attacks Double Standard After Accused Kenosha Shooter Rittenhouse's Release: 'Law and Disorder'
Rep. Alexandria Ocasio-Cortez (D-N.Y.) criticized a double standard within the criminal justice system after accused Rittenhouse was released from jail on Friday.
Rittenhouse, a white 17-year-old from Illinois, was released from jail after being charged with killing two people in Kenosha, Wisconsin this summer during a Black Lives Matter demonstration protesting the police murder of Jacob Blake.
"Does anyone believe Rittenhouse would be released if he were Muslim & did the same thing in a diff context? For people who say 'systemic racism doesn't exist,' this is what it looks like: protection of white supremacy baked deep into our carceral systems," Ocasio-Cortez tweeted on Saturday.
"Law and disorder," she added.
The New York representative also criticized those who oppose police reforms out of fear that "violent people will be let out of jail to roam free," by stating that the current criminal justice system does just that.
Rittenhouse posted $2 million in bail on Friday, largely with the help of conservative donors viewing the teenager as a "patriot" who acted out of self defense.
Among the contributors were MyPillow CEO Mike Lindell and conservative actor Ricky Schroder. On Friday, Rittenhouse's attorney, Lin Wood, thanked them both by name.
"KYLE RITTENHOUSE IS OUT OF JAIL," Wood tweeted on Friday. "God bless ALL who donated to help #FightBack raise required $2M cash bail. Special thanks to Actor Ricky Schroder @rickyshroder1 & Mike Lindell @realMikeLindell for putting us over the top."
Rittenhouse was captured on video shooting three people during the August demonstration in Kenosha, ultimately killing two, and was charged with first-degree intentional homicide, attempted homicide, reckless homicide, recklessly endangering safety and illegal possession of a firearm.
The teenager's release from jail Friday sparked outrage across social media from Democrats who believe that the criminal justice system works to unfairly protect white individuals.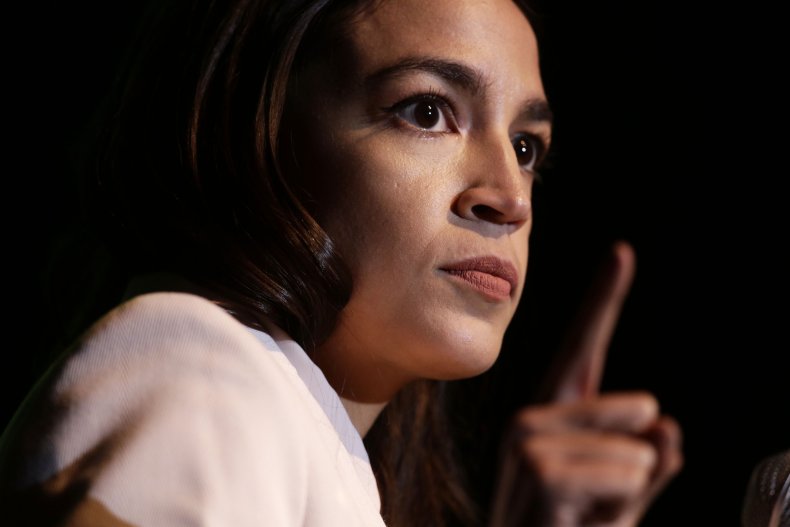 MSNBC political analyst Mehdi Hasan joined Ocasio-Cortez, tweeting "imagine if Kyle Rittenhouse was a Muslim..."
April Ryan, White House correspondent and CNN political analyst, chimed in by writing that those who supported Rittenhouse displayed a "true showcase in pure racism."
"It's amazing how these people like Ricky Schroder & Mike Lindell will proclaim to be pro-life, but turn around & bail out Kyle Rittenhouse who allegedly murdered two people advocating for Black people not being killed by cops. A true showcase in pure racism!" she tweeted on Friday.
Others, including newly elected congresswoman Cori Bush of Missouri, pointed out flaws within a justice system that requires a "pre-trial detention" but allows individuals who have been charged with a crime to roam freely on bail.
"80% of Texas county jail inmates who have died from COVID-19 were in pre-trial detention and had not been convicted of any crimes. If Kyle Rittenhouse can be released, is pre-trial detention really an issue of public safety? We need to decarcerate to save lives," Bush wrote.
Rittenhouse had been in jail for two months before his release on Friday. Earlier this week, he told The Washington Post that he did not regret his decision to bring a gun to the protest.
"I feel I had to protect myself," he said. "I would have died that night if I didn't."
Rittenhouse will be tried for the alleged crimes in Wisconsin. If convicted of first-degree homicide, he will face a life sentence in prison.
Newsweek reached out to Ocasio-Corez for additional comment but did not receive a response in time for publication.