Representative Alexandria Ocasio-Cortez, a New York Democrat, called out Senator Josh Hawley, a Missouri Republican, for claiming in a widely read op-ed that he's been "muzzled."
In a cover essay published by the New York Post on Monday, Hawley claimed that he'd been "canceled" and "muzzled" in the U.S. The title of Hawley's essay is "It's time to stand up against the muzzling of America." The GOP lawmaker, who has been widely criticized for formally objecting to Arizona's and Pennsylvania's electoral votes when they were certified by Congress earlier this month, linked to the article in a tweet Ocasio-Cortez later retweeted with criticism.
"You were given prime space to say this in a billionaire-run rag that specifically amplifies right-wing views, part of a entire subsidized industry of right-wing outlets. You're not 'muzzled,' Hawley. You're just deeply unpopular, and aided insurrection," the progressive congresswoman wrote. "And you need to resign."
In a follow-up tweet, Ocasio-Cortez added: "Listening to them, you'd really think some Conservatives interpret the right to free speech as 'I have the right to be liked, accepted, and popular no matter what I say, who I endanger, or how much I lie.'"
The New York Post is owned by the powerful Murdoch family, who also own Fox News. Headed by media mogul Rupert Murdoch, the family is estimated by Forbes to be worth approximately $20.6 billion. The New York Post was ranked in 2019 by Cision, a public relations and software company, as the fourth most widely distributed daily newspaper in the country. The newspaper's website says that it had more than 73 million unique visitors in November and more than 400 million page views.
Newsweek reached out to press representatives for Hawley for further comment but did not immediately receive a response.
"The alliance of leftists and woke capitalists hopes to regulate the innermost thoughts of every American, from school age to retirement," Hawley claimed in his essay. "And they've trained enforcers of the woke orthodoxy to monitor dissent or misbehavior."
It is true that Hawley has faced significant backlash after he cast doubt on the validity of the U.S. election and voted to overturn the votes of millions of Americans to keep President Donald Trump undemocratically in power. Along with more than 100 other Republican lawmakers, he objected to the states-certified election results even after a mob of pro-Trump rioters stormed the U.S. Capitol on January 6 attempting to overturn President Joe Biden's win, leaving five people dead.
Ahead of the violent insurrection, Hawley was photographed raising his fist in support of the rioters. Although he has condemned their actions, he has been rebuked publicly by some Republicans, while many Democrats have called for him to resign. The Kansas City Star, a prominent Missouri newspaper, published an editorial blaming Hawley directly for the violence and death that took place in the U.S. Capitol. A number of prominent businesses have said publicly that they will no longer contribute to Hawley and other Republican lawmakers who objected to Biden's victory.
Trump and a number of loyalist Republicans have misled many voters to believe that Biden won the election through widespread voter fraud, an allegation that has been thoroughly debunked. Dozens of lawsuits filed by Trump and his supporters attempting to overturn election results have been dismissed and rejected in state and federal courts. Even judges appointed by Trump and other Republicans noted in their rulings that lawyers failed to provide evidence to support their extraordinary claims.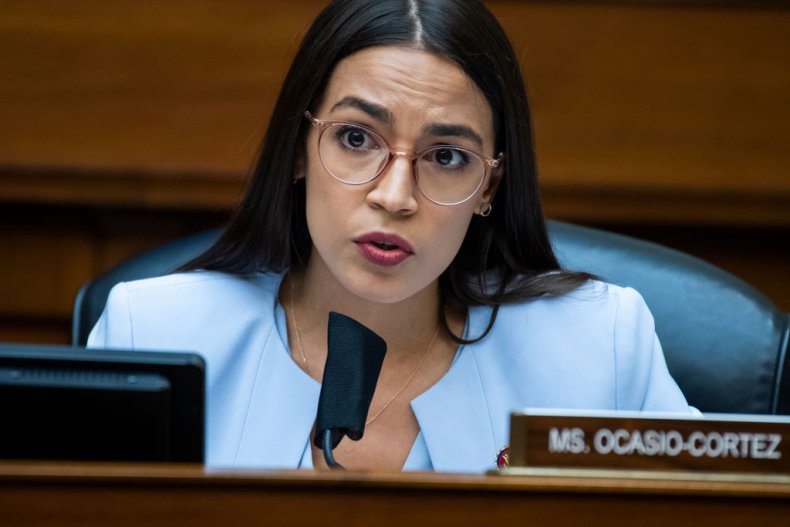 Attorney General William Barr, who was widely viewed as one of Trump's most loyal and effective Cabinet members, said in December that there was "no evidence" of fraud that would change the election's outcome. The Cybersecurity and Infrastructure Security Agency under the Department of Homeland Security, which was led by a Trump appointee, said in a November statement that the election was the "most secure in American history." The federal agency went on to point out that there was "no evidence that any voting system deleted or lost votes, changed votes, or was in any way compromised."
Speaking on ABC News on Sunday, former New Jersey Governor Chris Christie, a Republican who helped Trump prepare for a September debate against Biden, condemned fellow Republicans who continue to falsely claim the election was stolen.
"Folks in my party who are doing that quite frankly are just trying to make political points with those people who the president and others lied to about this over the course of the 10 weeks after the election," Christie said. "And it's shameful that they're doing it."