AOC Rails Against Fracking After Harris Says Biden Won't Ban It
Democratic Congresswoman Alexandria Ocasio-Cortez hit out at fracking on Wednesday night after her party's vice presidential nominee Kamala Harris said a Biden administration would not ban the controversial practice.
The New York Representative and co-chair of the Biden campaign's climate change task force tweeted that the practice, which is used to extract shale gas, was "bad".
Her comments came shortly after Wednesday night's vice presidential debate in Salt Lake City, during which Senator Harris dismissed the Trump campaign's claim that Democratic presidential nominee Joe Biden would bring an end to fracking, should he take control of the Oval Office.
"First of all, I will repeat, and the American people know, that Joe Biden will not ban fracking," Harris told the mask-wearing audience at the debate. "That is a fact."
The California senator later doubled down on the point. She tweeted after the debate: "Joe Biden will not ban fracking. That is a fact."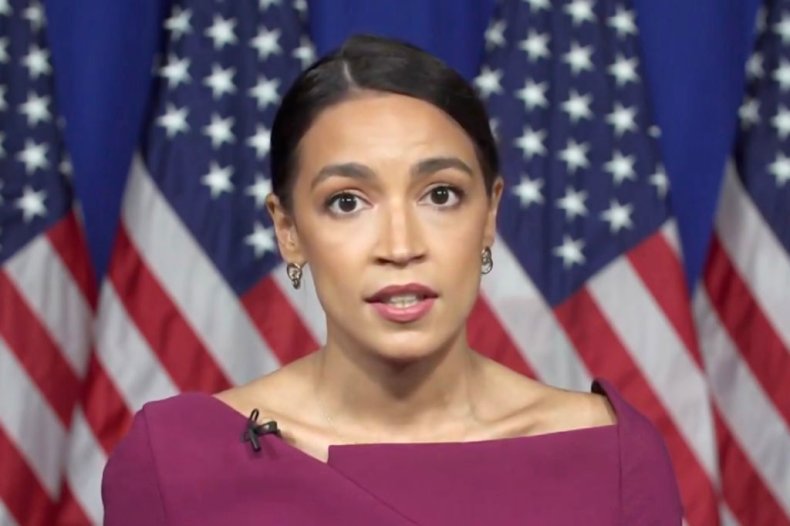 Reacting to the remarks in the wake of the debate, Rep. Ocasio-Cortez tweeted: "Fracking is bad, actually." At the time of writing, the congresswoman's post has been liked more than half a million times and shared 75,000 times.
Newsweek has contacted the Biden 2020 campaign for comment and will update this article with any response.
Former Vice President Biden appointed Ocasio-Cortez as co-chair of his climate policy task force in May, in a move that was seen as an attempt to appeal to supporters of the Green New Deal which has been proposed by the the New York congresswoman.
Releasing a series of proposals in July, the task force recommended that carbon pollution from power plans be eliminated by 2035 by boosting investments in clean energy resources. It did not explicitly call for a ban on fracking.
Biden himself said fracking would not "be on the chopping block" if he becomes president, and reiterated that he had no plans to ban fracking last month.
"I am not banning fracking," he said in a Pennsylvania address. "Let me say that again: I am not banning fracking no matter how many times Donald Trump lies about me."
But in a Democratic primary debate last year, Biden said he would make sure fossil fuels and fracking would be "eliminated" and receive not further government subsidies.