AOC Raises $1 Million in Texas Relief, Heading to Houston As Ted Cruz Douses Cancun Flames
Rep. Alexandria Ocasio-Cortez has revealed that she plans to visit Texas at the weekend, as Senator Ted Cruz is embroiled in a scandal for flying to Cancun while locals battle power outages and a winter freeze.
Posting on social media, Ocasio-Cortez said she would make a trip to Houston with Rep. Sylvia Garcia (D-TX) to highlight the problems faced by thousands of Texans who have no power to heat their homes in sub-zero temperatures.
The New York Democrat unveiled the plan after her team raised $1 million in donations for five Texan non-profits. The funds will go to food aid, homelessness assistance, elder care and other direct relief.
As millions in Texas were left without power this week, pipes burst and people struggled to keep warm. The freeze has led to about 20 deaths so far. However, Gov. Greg Abbott said on Thursday night that around 1.6 million homes had had their power restored.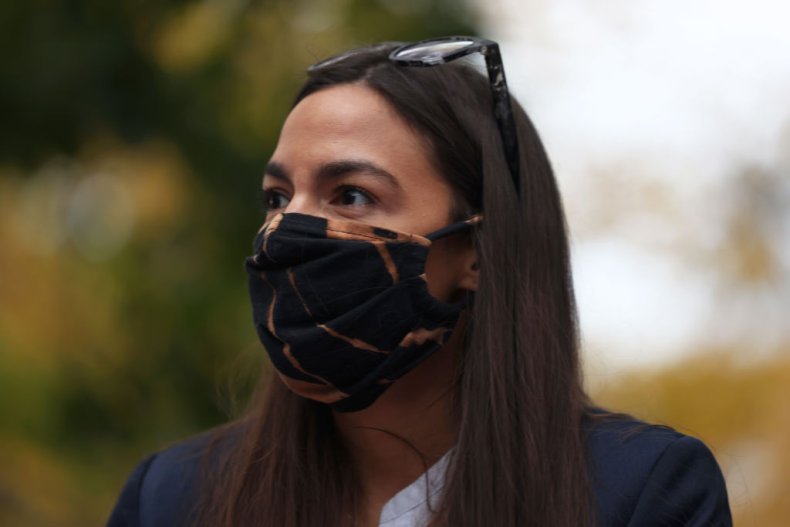 "Totally blown away. $1m raised in direct relief for Texans in less than a day," AOC tweeted. "As a thank you to everyone who contributed & amplified, I'll be going to Texas this weekend to visit w/ [Rep. Garcia] in Houston & highlight what's happening on the ground."
The progressive lawmaker announced her fundraising as Texas Senator Cruz was pressed to explain why he had left his constituents during the fatal winter chill and flown to Cancun.
Releasing a statement on Thursday, the Republican senator said he had accompanied his wife and children to Mexico to "be a good dad" and planned to fly back to Texas in the afternoon.
"My staff and I are in constant communication with state and local leaders to get to the bottom of what happened in Texas. We want our power back, our water on, and our homes warm," Cruz said. "My team and I will continue using all our resources to keep Texans informed and safe."
Speaking to MSNBC at Cancun airport, Cruz reiterated that he had traveled to Mexico to drop off his family. He added: "What's happening in Texas is unacceptable and a lot of Texans are hurting."
A backlash against the senator began to build on Thursday as his office remained largely silent while photos showing him heading to Cancun circulated on social media. His political opponents were among the most vocal critics.
Former Congressman Beto O'Rourke, who stood against Cruz in the 2018 midterms, told MSNBC that the Republican was "vacationing in Cancun right now when people are literally freezing to death in the state that he was elected to represent and serve."
The chair of the Texas Democratic Party, Gilberto Hinojosa, described the situation as "deeply disturbing and disappointing," branding Cruz and the state's Republican party "weak, corrupt, inept and self-serving."
Newsweek has contacted Sen. Cruz's office for comment.