AOC Responds After Conservative Calls Elizabeth Warren 'Mean And Angry': 'Anger at Injustice Is Quite Appropriate'
Democratic Representative Alexandria Ocasio-Cortez pushed back Thursday against conservative Washington Post opinion writer Jennifer Rubin, who argued that Senator Elizabeth Warren looked "mean and angry" during the Democratic presidential debate on Wednesday.
Warren gave a strong performance during the Las Vegas debate, tearing into billionaire presidential hopeful Mike Bloomberg repeatedly, while also calling out other candidates on the stage throughout the night.
But Rubin wasn't impressed by Warren, tweeting: "Mean and angry Warren is not a good look."
Ocasio-Cortez, who represents New York and has endorsed Senator Bernie Sanders for the Democratic nomination, retweeted Rubin's post, disagreeing with her assessment.
"Warren was not mean, nor angry. She was effective," the progressive congresswoman wrote.
"And by the way, we are allowed to be angry about racial profiling. You're allowed to be angry about sexual harassment. Or at big banks committing fraud against single parents," she added. "Anger at injustice is quite appropriate."
"It's truly time to retire the misogynist trope that angry men are powerful, yet angry women are unhinged," Ocasio-Cortez added in a follow-up tweet. "It's such gaslighting nonsense. You SHOULD be mad at abuse of power. The real question is how one channels that energy into positive change that creates justice."
Rubin quickly responded: "ABSOLUTELY, but not vs everyone all the time. Necessary or fair to insult Klobuchar by saying her healthcare proposal fits on a post it? Necessary to say Biden who was smeared in the kangaroo Senate trial wants to be McConnell's friend? C'mon. Get angry and hit where deserved."
The writer also credited Warren for helping to "destroy Bloomberg," which she argued was "deserved."
Some of the most talked-about moments of the night centered around Warren calling out Bloomberg's record when it comes to his company's response to sexual harassment lawsuits, as well as the billionaire's personal history of reportedly making remarks widely viewed as sexist and misogynistic about female employees.
The senator also pointed to the unconstitutional "stop-and-frisk" policy that Bloomberg's administration escalated significantly in New York during his time as mayor from 2002 to 2013. The policing strategy disproportionately targeted minorities--yet Bloomberg repeatedly defended the program until shortly before he launched his campaign and apologized for the harm it had caused.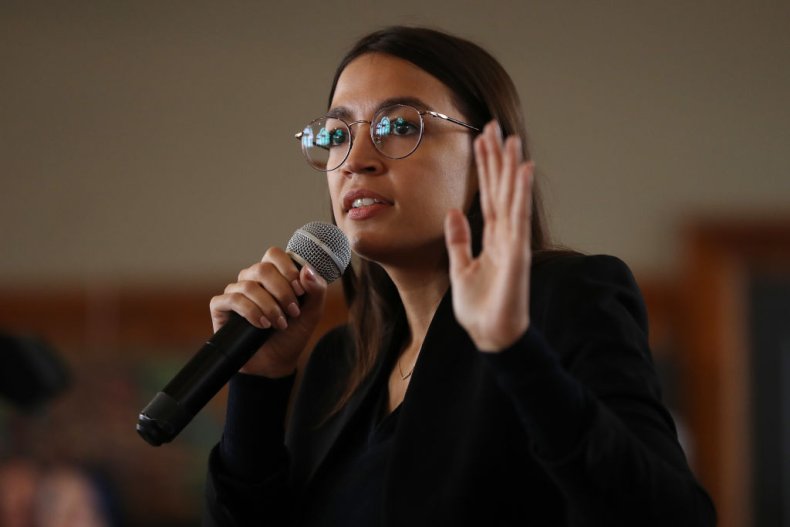 "I'd like to talk about who we're running against," Warren said during the debate. "A billionaire who calls women fat broads and horse-faced lesbians. And no, I'm not talking about Donald Trump, I'm talking about Mayor Bloomberg. Democrats are not going to win if we have a nominee who has a history of hiding his tax returns, of harassing women, and of supporting racist policies like red-lining and stop-and-frisk."
Despite criticizing Warren, Rubin pointed out that Bloomberg had performed poorly in the debate. "Bloomberg was so bad he undercuts the notion a billionaire can buy an election," she tweeted.
Notably, Rubin got called out by President Donald Trump on Twitter as well, for a different tweet she posted regarding the Wednesday debate. The conservative writer posted a tweet that misspelled Bloomberg's name, writing: "Bloombefg [sic] calm and not scrapping . smart to go high."
In a sarcastic quip, Twitter user @eldon_katz replied: "To be fair, Bloombefg [sic] was not the candidate who just had the worst debate performance in modern history, Bloomberg was."
Despite the Twitter user having the profile name 'Trump Hurts Workers' and identifying themselves as an "anti-capitalist, antifascist, anti-zionist Jew," the president retweeted the post and added his own commentary.
".@JRubinBlogger (Jennifer Rubin), the wacko 'conservative' of the @washingtonpost, must learn how to spell the name Bloomberg before it is too late & he is gone!" Trump tweeted.