Progressive lawmakers have come out in support for interior secretary nominee Deb Haaland after self-styled "moderate conservative" Senator Joe Manchin said he was undecided on confirming her appointment.
Posting on social media, Rep. Alexandria Ocasio-Cortez (D-NY) questioned why Manchin (D-WV) was reportedly hesitant to confirm the first Native American cabinet secretary, four years after he voted to confirm Jeff Sessions' appointment as attorney general under former President Donald Trump.
"Jeff Sessions was so openly racist that even Reagan couldn't appoint him. Manchin voted to confirm him," the congresswoman tweeted. "Sessions then targeted immigrant children for wide-scale human rights abuses [with] family separation. Yet the 1st Native woman to be Cabinet Sec is where Manchin finds unease?"
Rep. Grace Meng (D-NY) took a similar view on Manchin's hesitant position. She used the indecision to suggest that people were uncomfortable with women of color.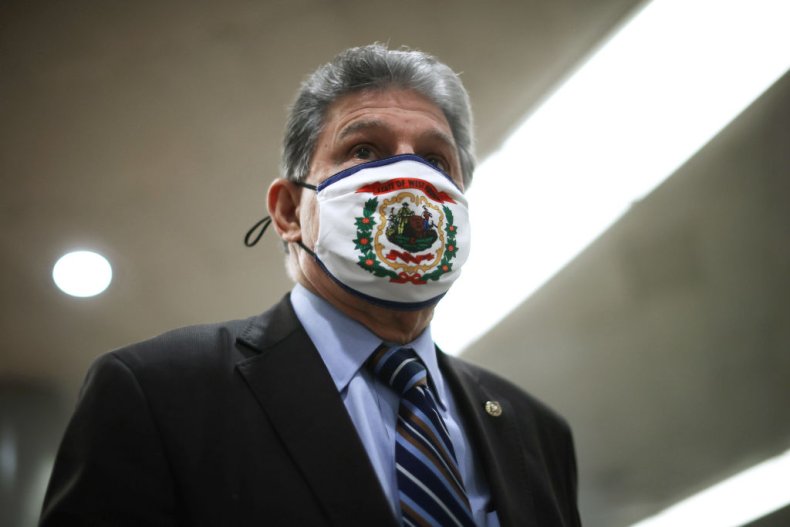 "Admit it. People aren't comfortable with women of color," she tweeted. "We don't share conventional 'American' life experiences. Our photo albums look different. The lack of familiarity with people who didn't grow up just like them permeates decisions being made at the highest levels of govt."
Sen. Elizabeth Warren (D-MA) posted a simple message of support for Haaland, arguing that she was a "smart, tough, experienced" leader who would make for a "terrific" interior secretary.
"The Senate will see Tuesday that Deb's a fighter for public lands & champion for Native communities," she tweeted. "We must confirm her historic nomination."
NBC News' Capitol Hill correspondent Leigh Ann Caldwell reported on Monday that Manchin was undecided on Haaland's interior secretary nomination, according to his spokesperson. The pair met on a Zoom call, but the lawmaker said he still had questions for the nominee.
Speaking to The New York Times, Manchin's spokesperson said he was looking forward to Haaland's Tuesday confirmation hearing, and wanted to "discuss her experience and qualifications" for the post.
Haaland will appear before the Senate Committee on Energy and Natural Resources, which is chaired by Manchin, later today, and is expected to pitch herself as an advocate of both fossil fuel workers and those who want work in new energy sectors.
"Together we can work to position our nation and all of its people for success in the future, and I am committed to working cooperatively with all stakeholders, and all of Congress, to strike the right balance going forward," a copy of her remarks obtained by CNN reads.
Newsweek has contacted Manchin's office for further comment and confirmation of his position.