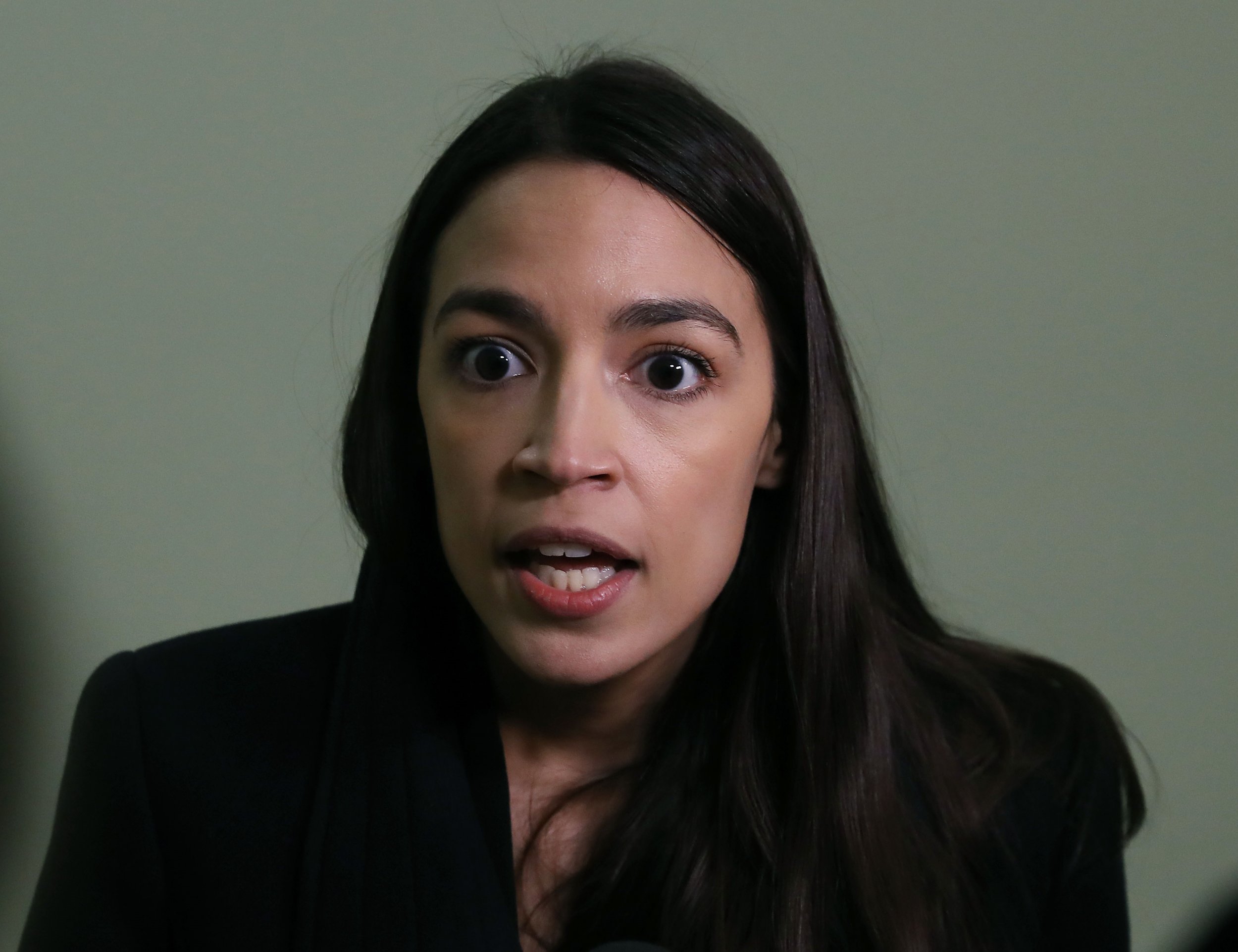 Representative Alexandria Ocasio-Cortez chastised a Republican senator for posting a tweet that quoted the Italian fascist dictator Benito Mussolini.
But Texas Senator John Cornyn, who quoted Mussolini, said he was trying to "remind or teach" democratic socialists that their "ideology is incompatible with freedom."
"In case you missed it, while the GOP is calling paying a living wage 'socialism,' a Republican Senator full-on quoted National Fascist Party leader and Hitler ally Benito Mussolini like it's a Hallmark card," the New York Democrat wrote on Twitter.
The democratic socialist was responding to Cornyn's tweet that read: "'We were the first to assert that the more complicated the forms assumed by civilization, the more restricted the freedom of the individual must become.' Benito Mussolini."
After a backlash, Cornyn sought to clarify that he was not endorsing Mussolini or the quote.
Bud Kennedy, a news columnist for the Fort Worth Star-Telegram, wrote on Twitter that he thought Cornyn "appears to be warning us against an overly powerful central government. But it'd help if he'd clarify."
The senator replied: "You nailed it, Bud. Since so-called Democratic Socialists have forgotten or never learned the lessons of history, and how their ideology is incompatible with freedom, I guess we have to remind or teach them."
Following another backlash, Cornyn added: "Did I over estimate the intelligence of some in the twitter sphere?"
Mussolini, the godfather of fascism who inspired Adolf Hitler and had allied with Nazi Germany during World War II, ruled Italy from 1922 until 1943. He was executed in 1945 at age 61.
Ocasio-Cortez is currently promoting her "Green New Deal" package of measures to stimulate the economy, boost employment, working conditions and pay for everyday Americans, and combat climate change before it is too late.
She has won backing for the Green New Deal from several of the Democratic Party's candidates running in the 2020 primary, including Senators Bernie Sanders, Kamala Harris and Cory Booker.
But critics of her $1 trillion investment plan say it is too expensive for the public purse and that its measures to eliminate carbon emissions are unrealistic and restrict the freedoms of Americans. Some conservatives also reject concern about the climate as alarmism.
"We had time when I was born, but—ticktock—nothing got done," Ocasio-Cortez said during an Instagram livestream, addressing the urgency of tackling climate change, which the United Nations estimates the world having 12 years left to limit or reverse its devastating effects.
"As the youngest member of Congress, I wish we didn't have 12 years. It's our lungs that are going to get choked with wildfire smoke.... Climate delayers are the new climate deniers," she said.