Apple Face ID Fails To Work For Māori Man With Traditional Tattoos
Apple's face recognition technology on the iPhone 13 Pro Max does not work for a man with traditional Māori face markings.
Paaka Edwards has moko kanohi—traditional, permanent markings that Māori, the indigenous people of New Zealand, sometimes adopt.
Edwards had used savings of NZ$2000 ($1,270) to buy the iPhone 13 Pro Max, The New Zealand Herald reported. He told the news outlet that he had read up on the model before making the purchase, and it appeared the face markings would not be an issue.
Apple's face recognition technology works so that a user can unlock an iPhone and use other functions simply by showing their face. The technology initially works by learning the outline of the user's face, which it will then remember.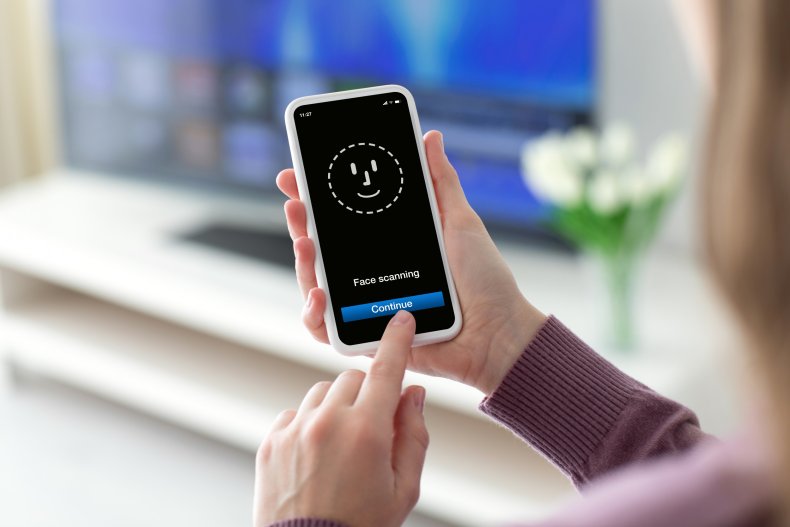 However, after purchasing the phone, Edwards found that the ID technology would not work for him.
"So I go to set up face ID and the message that comes up is 'face obscured, please remove masking and then try again' and I was like 'What? No way,'" he told The New Zealand Herald.
Traditionally, moko kanohi was a practise used on men to mark notable stages of their life. Eventually, their entire face would become covered with the markings.
The traditional practice was more widely adopted into modern Māori communities from the 1990s.
Edwards ended up exchanging the phone when contacting online help services and Apple customer service got him nowhere.
However when he purchased another phone of the same model, it also did not work. Edwards tried once more, returned the phone and purchased another one of the same model, from a different batch, The New Zealand Herald reported.
Once again, the phone did not work.
After multiple attempts to get help in using the phone, Apple told him there was no error in the technology.
Edwards spoke out about the issue on his TikTok account, where he called on other social media users to encourage Apple to be more inclusive with their facial recognition technology.
Edwards has subsequently discovered that he was not the only person with moko kanohi who has had trouble using Apple's face recognition technology.
Edwards is asking his TikTok following of 333.4k followers to write to Apple with this message: "Kia ora, This message is in support of Paaka Edwards. Apple is advertising the Face ID feature when it does not work for those in our communities who carry cultural skin markings on their face. Please update your Face ID to recognise cultural skin markings of Māori and any other indigenous peoples that practice cultural skin markings."
Apple has since gotten in contact with Edwards.
According to Apple's website, the face recognition technology works with hats, scarves, contact lenses, most sunglasses and glasses.
The technology has also been upgraded to work with masks, such as those used in the pandemic.
Newsweek has contacted Apple for comment.