Apple will be hosting its September presentation later today, in which it is expected to unveil products such as the new iPhone 13 line-up and its latest Apple Watch device. Here is everything you need to know about tuning in to the event, including its start time and where it is being hosted.
Newsweek will be providing continuous coverage of the Apple event via a dedicated live blog. Read along for all the latest updates and developments from the livestream.
Much like this year's E3 broadcast, all of Apple's press conferences since the onset of the Coronavirus pandemic have been held virtually.
Today's (September 14) presentation is no exception, with the "California Streaming" event being broadcast live from the tech company's headquarters in Silicon Valley. As such, you will be able to watch along and experience all of the product reveals as they happen.
Although the official invitation does not give much indication of what's coming, Apple usually reveals its upcoming iPhone models in September. There have also been a number of leaks in recent days indicating that the iPhone 13 line-up will be the specific focus of today's event.
When Is the Apple Presentation Taking Place?
The Apple presentation is scheduled for Tuesday, September 14 at 1 p.m. ET. For those in other time zones, this converts to 10 a.m. PT or 6 p.m. BST.
These Apple events usually last anywhere between 1 and 2 hours, depending on how much is being shown off. With the iPhone 13 being the rumoured focus of "California Streaming", it is safe to assume that this one will probably be on the longer side.
How to Watch the Apple Presentation Live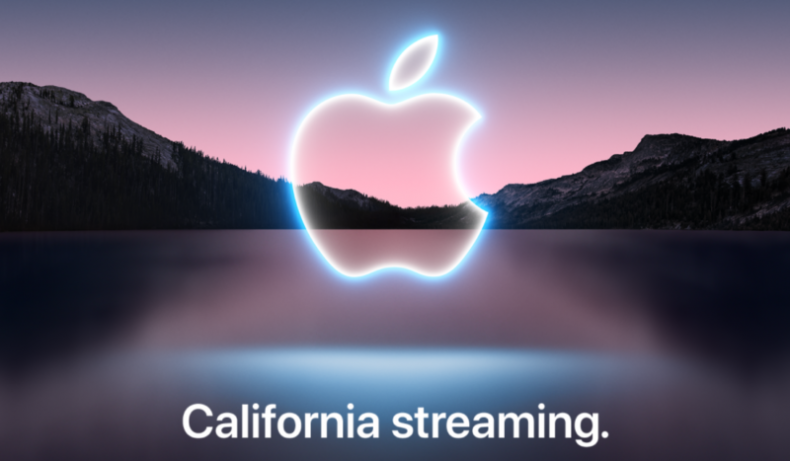 Given that this is an entirely virtual event, you can watch all the gadget reveals live from the comfort of your own home.
In terms of where you can watch the presentation, Apple will be livestreaming it on their official YouTube channel. If you miss the broadcast, a full recording will be posted here afterwards.
The presentation will also be hosted on the dedicated events page of Apple's website. Here, you can look through a library of recaps of the company's previous events as well, including the ones from April and June 2021.
The event page is now compatible with web browsers like Safari, Chrome and Firefox, whereas it was previously limited to just Safari. As such, it is no longer a requirement that you are watching from an Apple device and you can instead use anything with an internet connection.
Finally, you can also watch the presentation through the Apple TV app, where "California Streaming" will be prominently featured.
In other Apple news, the below Statista chart depicts the company's growth throughout the 21st century, as well the products that brought in the most revenue.