'Apu Arrives': India Leader Depicted as 'Simpsons' Character by Argentine TV Channel at G20 Summit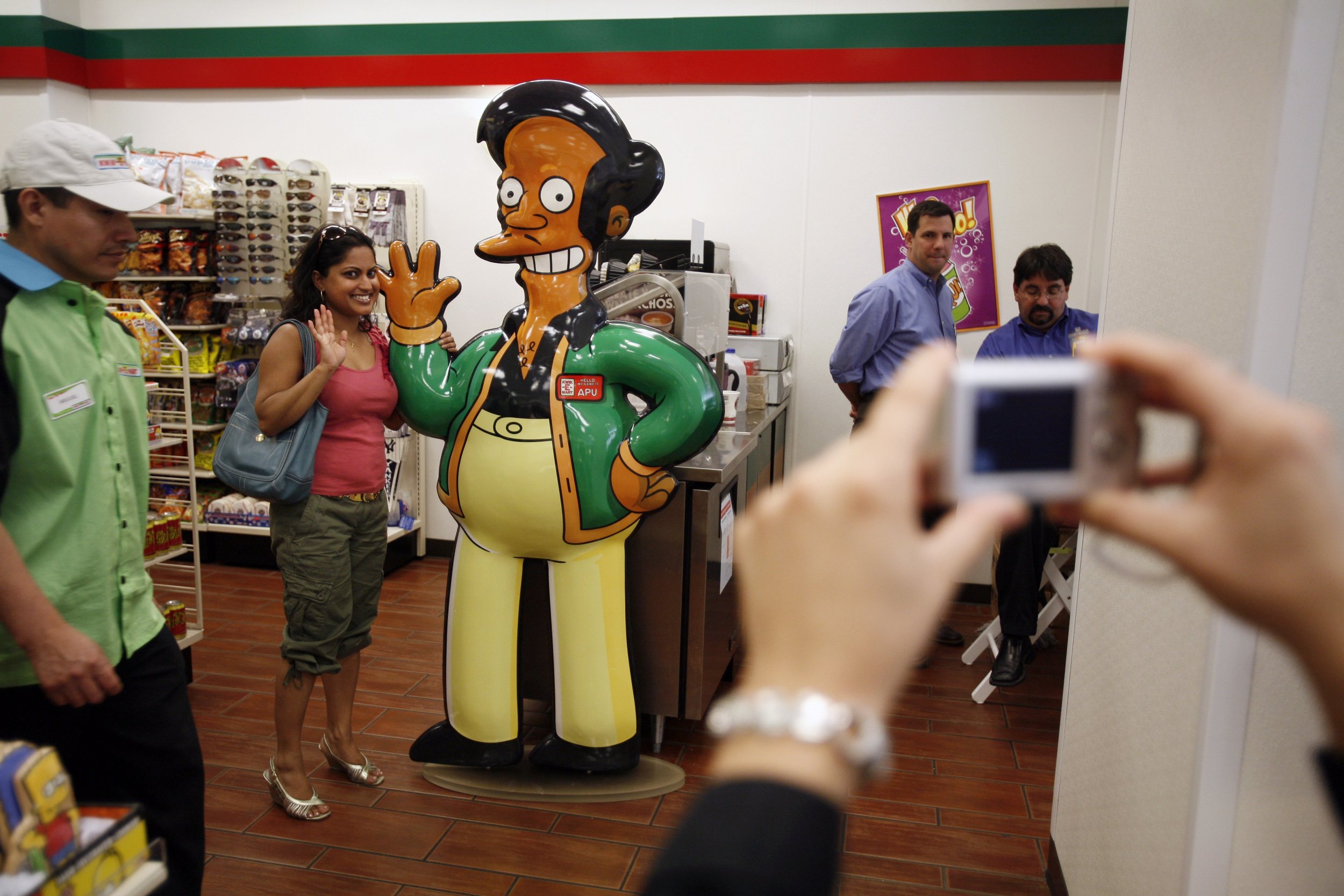 An Argentine news outlet was criticized for airing an image of a controversial Indian character from a popular television show as the real-life Indian head of state arrived in Buenos Aires.
Cronica TV aired an image of Apu Nahasapeemapetilon—a fictional character of Indian ethnicity from the popular TV show The Simpsons—alongside footage of Indian Prime Minister Narendra Modi arriving by plane to the capital city for the G20 summit. Underneath, the chyron read "Llegó Apu," Spanish for "Apu arrives."
The character itself has been criticized as a stereotype of the Indian-American community, and the Argentine channel's decision to use it to describe Modi's arrival was attacked by social media users.
Local business reporter Patrick Gillespie, who shared a picture of the portrayal, called it a "racist image." Another local user responded to this tweet with an image comparing Argentine President Mauricio Macri to another Simpsons character, the curmudgeonly and vilified Mr. Burns, saying that Cronica TV "is a joke even here in Argentina, we truly apologize for this discriminatory joke and you people from India are totally welcome if you want to laugh at our president, even if he is a joke himself."
BBC News's Rajini Vaidyanathan called the move "quite astonishing, ridiculous and racist" in one tweet, while Bloomberg correspondent Iain Marlow simply tweeted, "What the...?" and New Delhi-based columnist Kushan Mitra merely wrote, "F***."
Others defended the portrayal. Argentine journalist Daniel Avellaneda tweeted: "I support Apu til I die, but how is this possible? Do you all think that Matt Groening, aside from his Argentine girlfriend, will care at all? All we need is a strike over the animated character."
Since its inception some 28 years ago, Apu has been voiced by white actor Hank Azaria and depicted what some say is a racist caricature of Indian immigrants in the United States, from his accent to his religious beliefs to his occupation as a convenience store clerk at the Kwik-E-Mart.
Hari Kondabolu, a New York comedian whose parents immigrated to the U.S. from Tenali in Andhra Pradesh, India, has been a vocal critic of the character. In 2017 he produced the documentary The Problem with Apu, detailing his issues with the eponymous character. Kondabolu himself weighed in on the Argentine report Friday, writing, "This couldn't be true, right?"
In response to Kondabolu's film last year, Azaria—who has won three Primetime Emmy Awards for outstanding voice-over performance for his rendering of Apu—said in April that he would be "perfectly willing and happy to step aside or help transition" the character into something more inclusive.
In October, film producer and YouTube personality Adi Shankar claimed he had confirmed that The Simpsons team was "going to drop the Apu character altogether," a move he said was "not a step forward, or step backwards, it's just a massive step sideways."