'Archer' Showrunner on Working With Jessica Walter on Her Final Season and Paying Tribute
Archer fans around the globe were devastated when they heard the news that Jessica Walter had sadly passed away aged 80 on March 24, 2021.
The actress played Sterling Archer's mother Malory since 2009, and she made the character into somewhat of an icon in the 12 years she portrayed her.
While her loss is no doubt still hard for fans to come to terms with, Walter was able to record one more season prior to her passing which will air weekly on FXX from August 25 following a double-bill premiere.
Casey Willis, who is both showrunner and executive producer of the show, spoke with Newsweek about the late star's final season, sharing his gratitude for the time they spent working together and detailing how they will pay tribute to her.
Discussing her voice work on season 12, Willis said: "We finished almost everything with Jessica for Malory, and the things we weren't able to [get] we were able to make some adjustments [to] but hopefully it's not going to be noticeable to the viewers.
"But, we were able to get almost everything and I think she's got some really great moments this season, I can't wait for everyone to see it."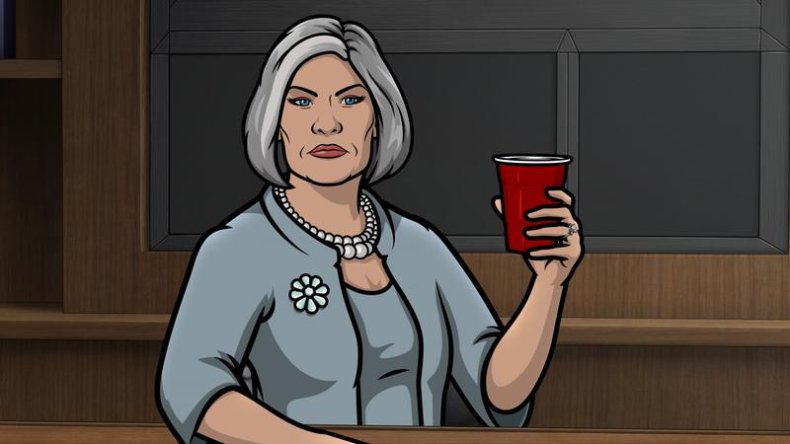 How Archer Pays Tribute to Jessica Walter
While she may not have finished recording all her lines, Willis explained that Walter will be the center of attention in the season's third episode, "London Time", which focuses on Malory's past in the British capital.
"She has a pretty great episode," he said. "I think it's going to be the third episode of the season which really highlights her character in London, and we see a little bit about her past. We see her kicking a** in the past and in the present, so it's cool."
But that's not the only way the show will pay tribute to Walter, as Willis shared his hopes for doing another in a possible 13th season, should the show be renewed.
He explained: "If we're lucky enough to get another season we'll think about it then as well, but I definitely feel we have a nice tribute at the end [of season 12] that everybody really put a lot of care and love into. I think it's going to be nice, I'm excited for people to see it."
How Will Malory's Relationship With Archer Evolve?
One thing that has been a constant theme in the show has been Archer's fraught relationship with his mother, and Willis was quick to assure this will be something that continues in season 12.
"In this season I feel like their relationship is still the same," he teased. "If we continue to season 13, we'll see how that goes, we're still talking about it and running things through."
When asked if Archer could forgive Malory for how she treated him as a child, he added: "It remains to be seen what we can do with that, I don't know how grown-up [Archer] is!"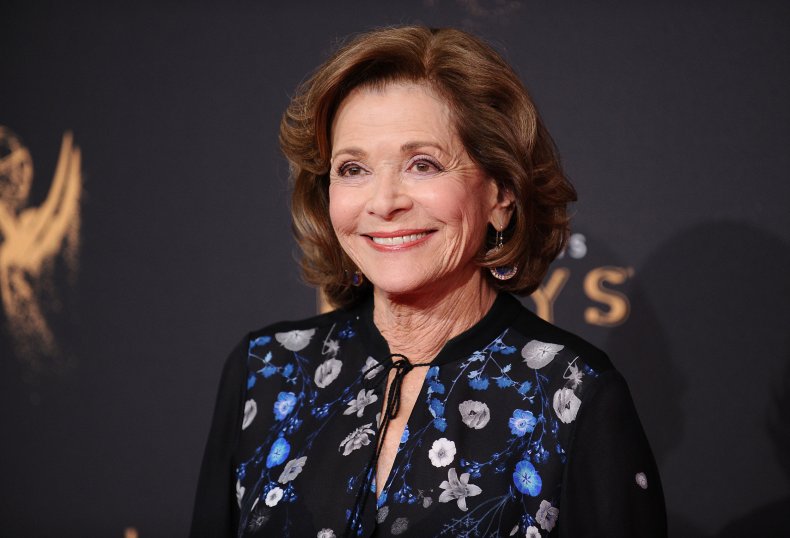 Working with Jessica Walter
The showrunner also reminisced about their time as colleagues, calling Walter an "amazing" person and heaping praise on her work on the spy comedy.
Continuing to refer to Walter in the present tense, Willis said: "She's such an amazing person and I feel very lucky to have worked with her but to also have been able to know her personally.
"She's just so fabulous, a great person and a wonderful actor, [consummate] professional. I feel like I learned so much working with her.
"Our entire cast is great but with Jessica having such a storied career already by the time she came to our show... she's a great actor and she could just do the lines, she was so prepared she could do them automatically if she wanted to and I probably didn't have to be there to direct her.
"But the cool thing about Jessica is that she taught me that... just by observing her I learned it is a process between a director and an actor. So, even though she was wonderful and always came with great ideas, and her instincts were always spot on, she wanted that feedback from a director as well, and sometimes you'd get something cool out of those interactions.
"It was great to have that experience with her, being such a great actor and then knowing that she wanted our feedback as well, and Adam [Reed, Archer's creator] also says this too, if we laughed at something she would always pass the compliment on to somebody else, she'd compliment the writing.
"When we'd see something she'd always compliment the animators or the artists, or even her other cast mates, she was always quick to spread the compliments to everybody else because she knew that it takes so much to make a show."
Archer premieres its 12th season with two new episodes airing back-to-back Wednesday, August 25 beginning at 10p ET/PT on FXX, streaming the next day via FX on Hulu.