Arizona GOP Official Accuses Pro-Trump Republicans of 'Attack on Our American Ideals'
GOP officials from Arizona's Maricopa County testified before Congress on Thursday, slamming fellow Republicans for promoting misinformation about the 2020 presidential election in Arizona, which one described as "an attack on our American ideals."
This past spring, the Arizona state Senate's Republicans launched a highly criticized partisan audit of Maricopa County's election results, based on Donald Trump's groundless claims that the results were tainted by widespread fraud. That audit, conducted by Florida-based Cyber Ninjas, ultimately concluded that the county's original tally was accurate, although election experts have said the company's so-called audit was "laughable."
Bill Gates, a Republican who serves on the Maricopa County Board of Supervisors, warned that the "future of free and fair elections" is at stake as Trump and his conservative allies continue to promote misinformation about widespread voter fraud.
"The 2020 election in Maricopa County—the general election—was the best election we've ever run in Maricopa County," Gates asserted in his opening statement before the House Oversight Committee. "And the way that I know that is that it was the most scrutinized election in the history of Maricopa County. Election experts said that. Machine counts confirmed it. Hand counts confirmed it. The court system reconfirmed it."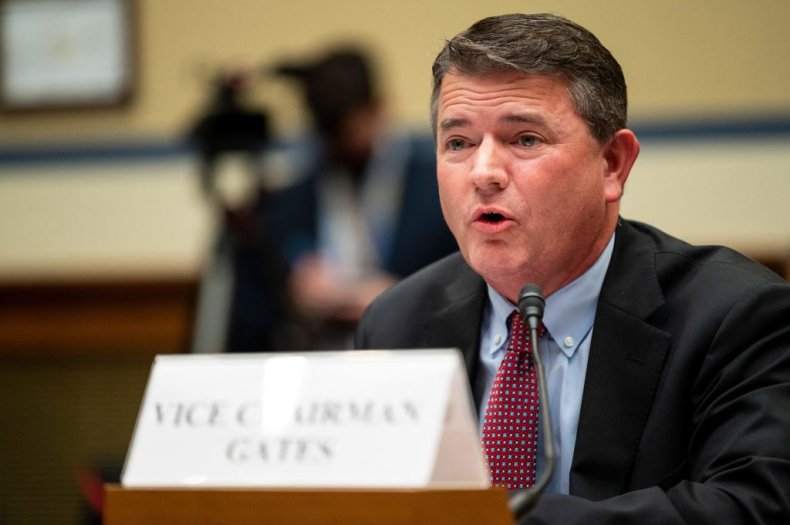 Gates went on to say that "unfortunately" some Republicans "have attacked the work that was done by our election workers in Maricopa County and they have fanned the flames of conspiracy." He said that these actions by GOP officials and lawmakers "led to the first non-peaceful transfer of power in our country's history."
On January 6, as Congress convened to formally certify President Joe Biden's election victory, hundreds of Trump's supporters attacked the U.S. Capitol. The rioters were largely driven by the president's false claims about the 2020 election.
"Arizona has been at the center of this attack on our American ideals," Gates continued. "Even though Joe Biden won Arizona by 45,000 votes, 20 members of the Arizona Legislature signed a resolution asking Congress to disregard those results." The Republican official called this "a staggering refusal to follow the will of the voters."
Before Gates' opening statements, Jack Sellers, a Republican who chairs the Maricopa County Board of Supervisors, presented remarks criticizing those continuing to spread misinformation about the last presidential election.
"It was not a flawed election process, not a lack of security. It was a candidate [Trump] that many Maricopa County Republicans simply did not support," Sellers said. He warned that the GOP would continue to lose in Arizona if it did not learn that lesson from the 2020 election.
"It's become clear that there are those who don't care what the facts are. They just want to gain political power and raise money by fostering mistrust of the greatest power an individual can exercise in the United States—their vote," Sellers said.
Newsweek reached out to Arizona's state Senate president, Karen Fann, a Republican who pushed for the audit, and Trump's press office for comment but did not hear back before publication.
Maricopa County had previously conducted nonpartisan audits of the election results, which were carried out by appointees from the Republican, Democratic and Libertarian parties. But Arizona Republican lawmakers insisted on moving forward with a partisan review. From the outset, leading election experts criticized Cyber Ninjas' process and lack of experience.
"There are too many flaws in the way this review was conducted to trust it," Trey Grayson, a Republican who served as Kentucky's secretary of state from 2004 to 2011, told the Associated Press in August.
Sellers previously described the GOP-backed review of Maricopa's election as an "adventure in never-never land."
"It is now August of 2021. The election of November 2020 is over," Sellers said in August. "If you haven't figured out that the election in Maricopa County was free, fair and accurate yet, I'm not sure you ever will."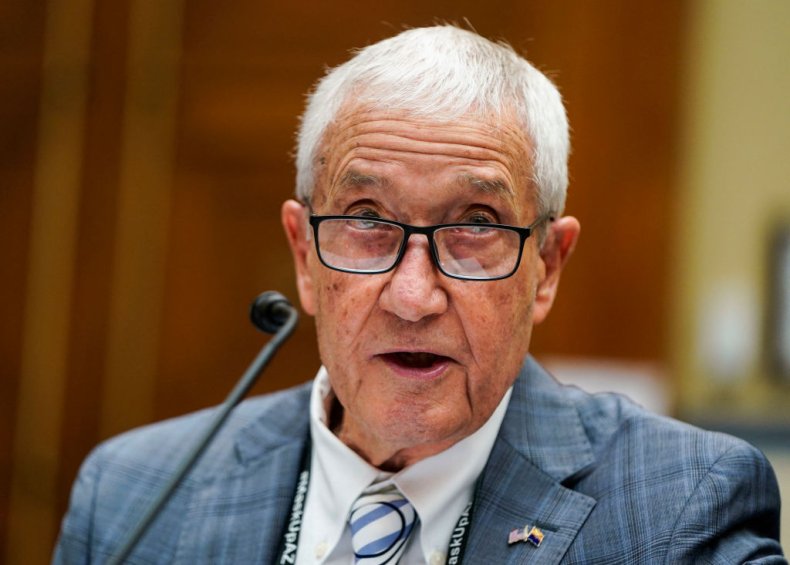 Trump and his allies have demanded that Arizona decertify the election results, which the state's GOP governor has refused to do.
"When it comes to the audit, like the three audits that preceded it, it's now over. The outcome stands, and the 2020 election in Arizona is over," Governor Doug Ducey said in a September 24 tweet.
"There will be no decertification of the 2020 election. The audit does not call for one, and even if it had, there is no lawful way to decertify. As we have every step of the way, Arizona will follow the law," Ducey added.
Trump and his supporters continue to claim that Biden's win was due to widespread voter fraud. But dozens of election challenge lawsuits filed by the former president and his allies failed in state and federal courts. Even judges appointed by Trump and other Republicans rejected the often bizarre allegations.
Former Attorney General William Barr, who was widely viewed as one of Trump's most loyal Cabinet members, said last December that there was "no evidence" to show widespread fraud had occurred. The Cybersecurity and Infrastructure Security Agency at the Department of Homeland Security described the 2020 election as the "most secure in American history."
The federal agency, which was then led by a Trump appointee, asserted that there was "no evidence that any voting system deleted or lost votes, changed votes, or was in any way compromised."