The Arizona Supreme Court has set a deadline for prosecutors to request a warrant to execute the state's first death row inmate since a botched execution in 2014.
Arizona's highest court said prosecutors have until July 21 to request a warrant to execute convicted killer Frank Atwood, 64. The order said the court expects to consider the state's request on August 24.
The court also rejected Atwood's request to hear evidence about the execution protocol.
Prosecutors have said the pentobarbital to be used in the execution would expire 90 days after the chemical powder is compounded into an injectable fluid, but Atwood's attorneys say the drug is unusable 45 days after it is compounded, according to the Associated Press.
Joseph Perkovich, one of Atwood's attorneys, also said the state should not seek an execution warrant for Atwood "given the persisting serious unanswered questions" about his conviction and sentence.
"Moreover, much more needs to be learned about the compounded pharmaceuticals Arizona plans to use in the numerous executions the Attorney General has stated he expects to carry out," Perkovich said in a statement to Newsweek.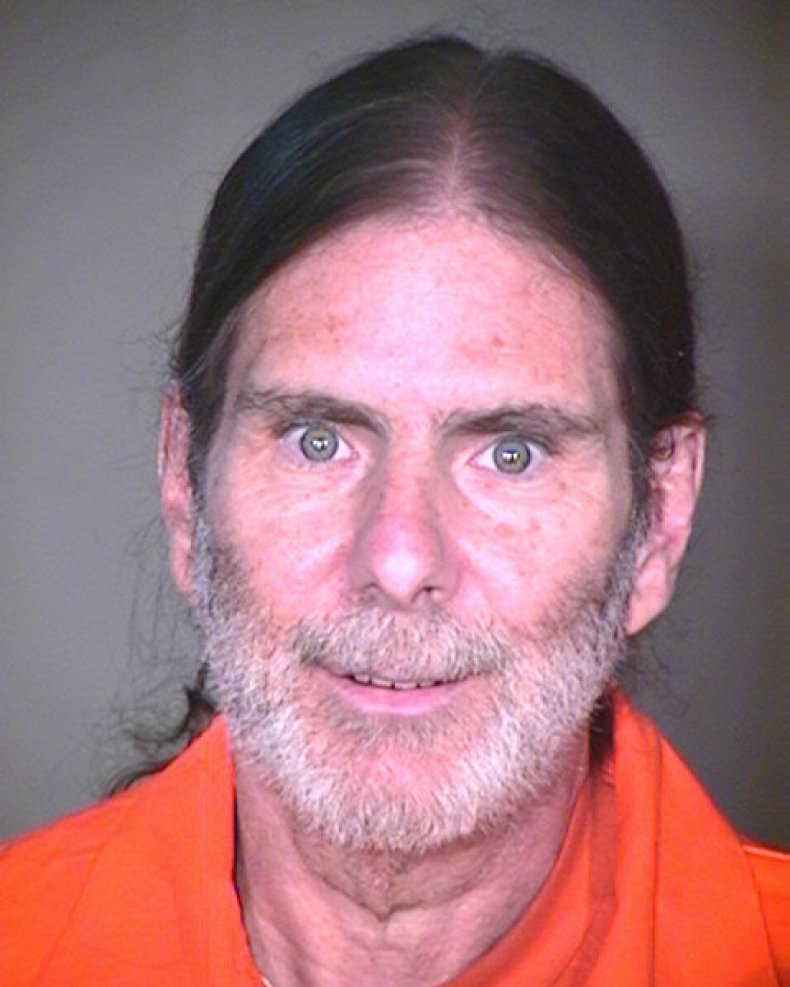 "Arizona's courts need to ensure that the state does not attempt executions with inadequate drugs that would fail to take the condemned's life or would cause severe pain in violation of the Constitution."
Perkovich said Atwood has been wheelchair-bound for years due to "severely degenerative spinal conditions," and that it "presents special risks for a failed execution."
He added: "The state of Arizona's abysmal track record requires meaningful scrutiny of its plan but, so far, the state judiciary has shown no regard for the gravity of the power that the Attorney General intends to exercise."
Atwood and Clarence Dixon are the first inmates Arizona is seeking to put to death since the prolonged execution of Joseph Wood in 2014. Wood's execution took almost two hours, and witnesses reported he gasped and struggled to breathe for much of that time.
Arizona officials had struggled to obtain lethal injection drugs in the years since Wood was executed, but they revealed in March that they had obtained pentobarbital and could resume executions.
Last month, Arizona Attorney General Mark Brnovich's office announced he had notified the state Supreme Court of his intent to seek execution warrants for Atwood and Dixon, and asked the court to establish a briefing schedule so the office can comply with the Arizona Department of Corrections, Rehabilitation and Reentry's testing and disclosure obligations regarding the drug that will be used in the executions.
"On September 17, 1984, 8-year-old Vicki Lynn Hoskinson rode her pink bicycle to mail a letter and never came home," Brnovich tweeted Tuesday.
"Today, the Arizona Supreme Court set a briefing schedule for the warrant of execution of the person responsible for her death."
Arizona's push to resume executions comes as officials in Texas, the nation's busiest death penalty state, came under fire after Quintin Jones was executed last week without any media witnesses present.