Russia Military Will Overtake U.K. Unless It Spends More Money on Defense: Army Chief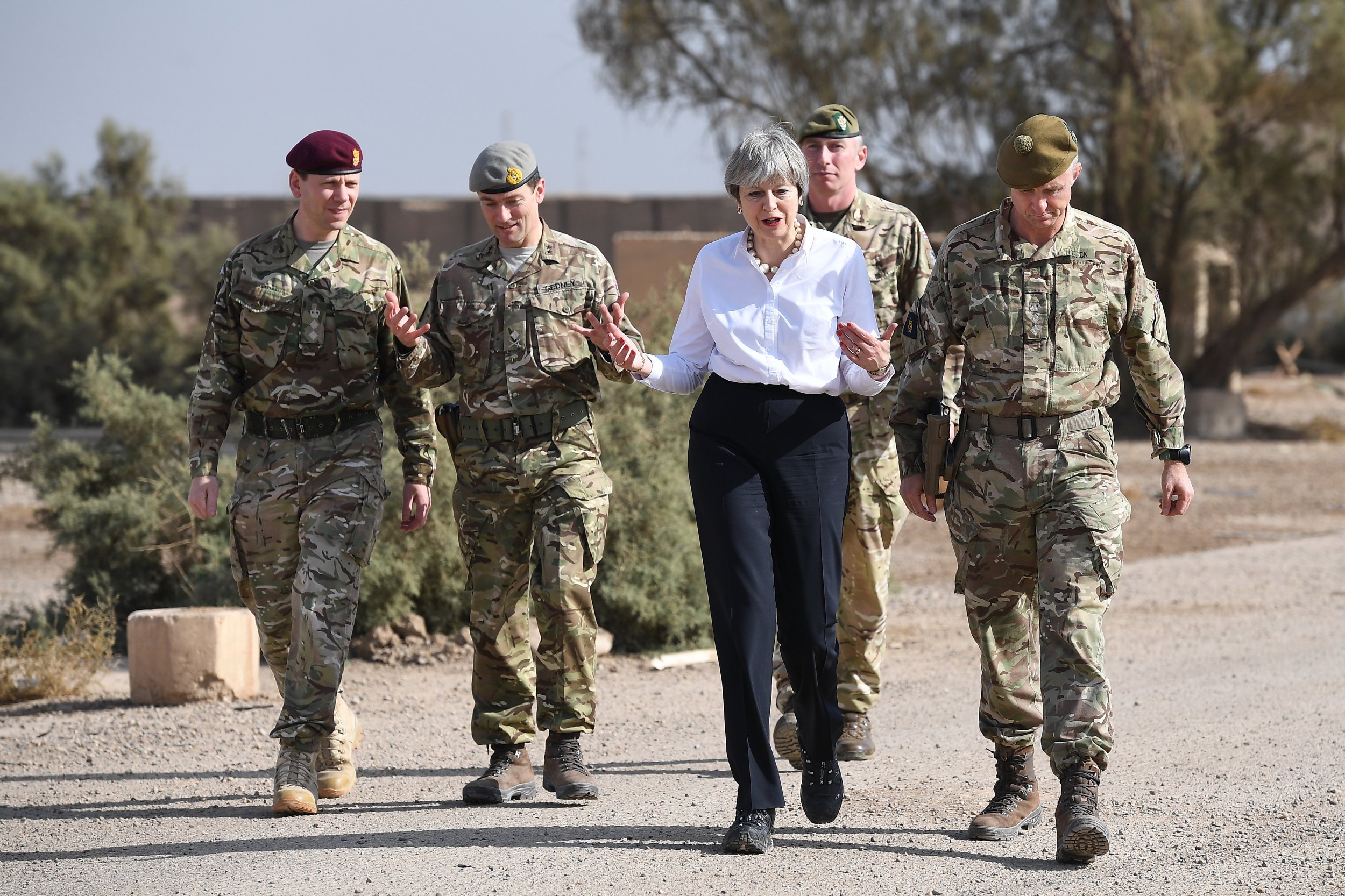 Russia could soon overtake the U.K. in terms of military readiness unless the British government makes a significant investment in defense, the head of the army will warn on Monday.
In a copy of the speech given to the BBC hours before the event, General Sir Nick Carter said that Britain's ability to respond to threats "will be eroded if we don't keep up with our adversaries."
The speech, which the new Defense Secretary Gavin Williamson approved, is the latest in a wider pushback against military cuts from defense officials.
Branches of the military were subject to cuts in the aftermath of the financial crash, and unconfirmed plans to shed another 12,000 soldiers from the British Army reportedly concerned both Williamson and Minister for Defence People and Veterans Tobias Ellwood.
Related: U.S. Army Chief Wants Robots and Artificial Intelligence on the Battlefield Soon
General Carter's speech, approved by Williamson, will argue that, as evidenced by the large-scale war game Russia held in September, potential military threats to the United Kingdom "are now on Europe's doorstep."
During the financial crisis, was fighting terrorist organizations was a primary concern for the United States and its European allies. In recent years, Russian forces have morphed into a strategic competitor to the West in at least two live theaters of war.
Russian forces annexed Crimea from Ukraine in 2014 and the following year intervened in Syria, striking Western-backed groups and extremist militants alike. In both instances, Russia displayed marked improvements in deploying an agile and fast-acting force.
Among the areas of concern Carter's speech highlights is the Russian army's long-range missile strike capability. Russia used the conflict in Syria to provide huge numbers of its pilots with live bombing experience, but also fired missiles from 930 miles away.
Carter's comments reflect a growing concern among defense officials: U.S. Defense Secretary James Mattis announced last week that competing with Russia and China was now the primary concern of Washington's strategy, rather than terrorism.