China's and Russia's Militaries, Not Terrorism, Are the Pentagon's New Top Concern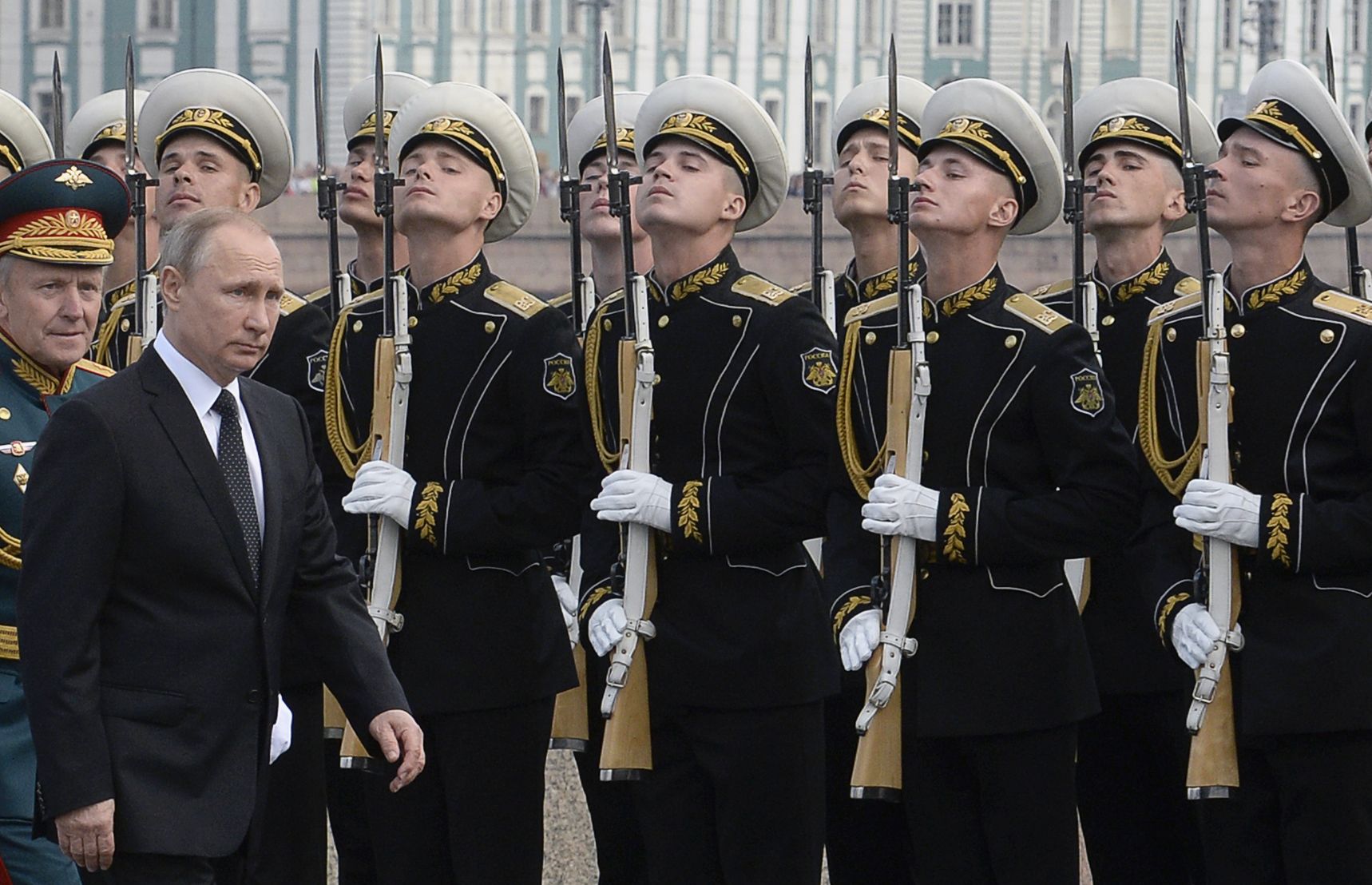 Competing with China and Russia's militaries––not terrorism––will now be the "primary focus" of America's national security, Defense Secretary James Mattis said Friday as the Trump administration unveiled its National Defense Strategy.
"Though we will continue to prosecute the campaign against terrorists that we are engaged in today, but great power competition, not terrorism, is now the primary focus of U.S. national security," Mattis said at the Paul H. Nitze School of Advanced International Studies, part of Johns Hopkins University, in Washington, D.C.
"We face growing threats from revisionist powers as different as China and Russia are from each other, nations that do seek to create a world consistent with their authoritarian models, pursuing veto authority over other nations' economic, diplomatic and security decisions," Mattis added.
The secretary said it is imperative the U.S. build a "more lethal force" if the nation is "to retain the ability to defend ourselves and what we stand for."
"The nation must field sufficient capable forces to deter conflict. And if deterrence fails, we must win," Mattis added.
This represents a massive shift in the U.S. military's focus after nearly two decades of prioritizing the so-called "War on Terror." Instead of looking to Al-Qaeda and the Islamic State militant group as the top threats, the U.S. is apparently shifting its gaze toward major powers to ensure they don't close the gap on the U.S. military's technological advantages, among other factors that make it the most superior force on the planet.
In recent years, there has been growing concern about the progress Russia and China have made in terms of modernizing their militaries. This has been compounded by Russian aggression in places like Georgia and Ukraine. On top of this, much of 2017 was dominated by discussions surrounding North Korea's shocking advancements in ballistic missile technology. These developments seem to explain the drastic shift in the Pentagon's focus.
The U.S. military still has a significant presence in the Middle East and across the Muslim world as part of its broad effort to thwart terrorism––especially in Afghanistan––where it's been fighting for nearly 20 years. The Pentagon might say China and Russia are the nation's top threats, but it's current behavior arguably suggests otherwise.
Moreover, it's not clear if the U.S. public sees other global powers like Russia and China as the top threat. A Pew Research Center survey from August 2017 found most Americans (74 percent) saw ISIS as the top global threat. Climate change, which was omitted from the Pentagon's new strategy as a danger to national security, was also viewed as a top global threat by most of the U.S. public (56 percent).