Arsenal Transfer News: Arsene Wenger Targets Huge Bundesliga Star, Says Report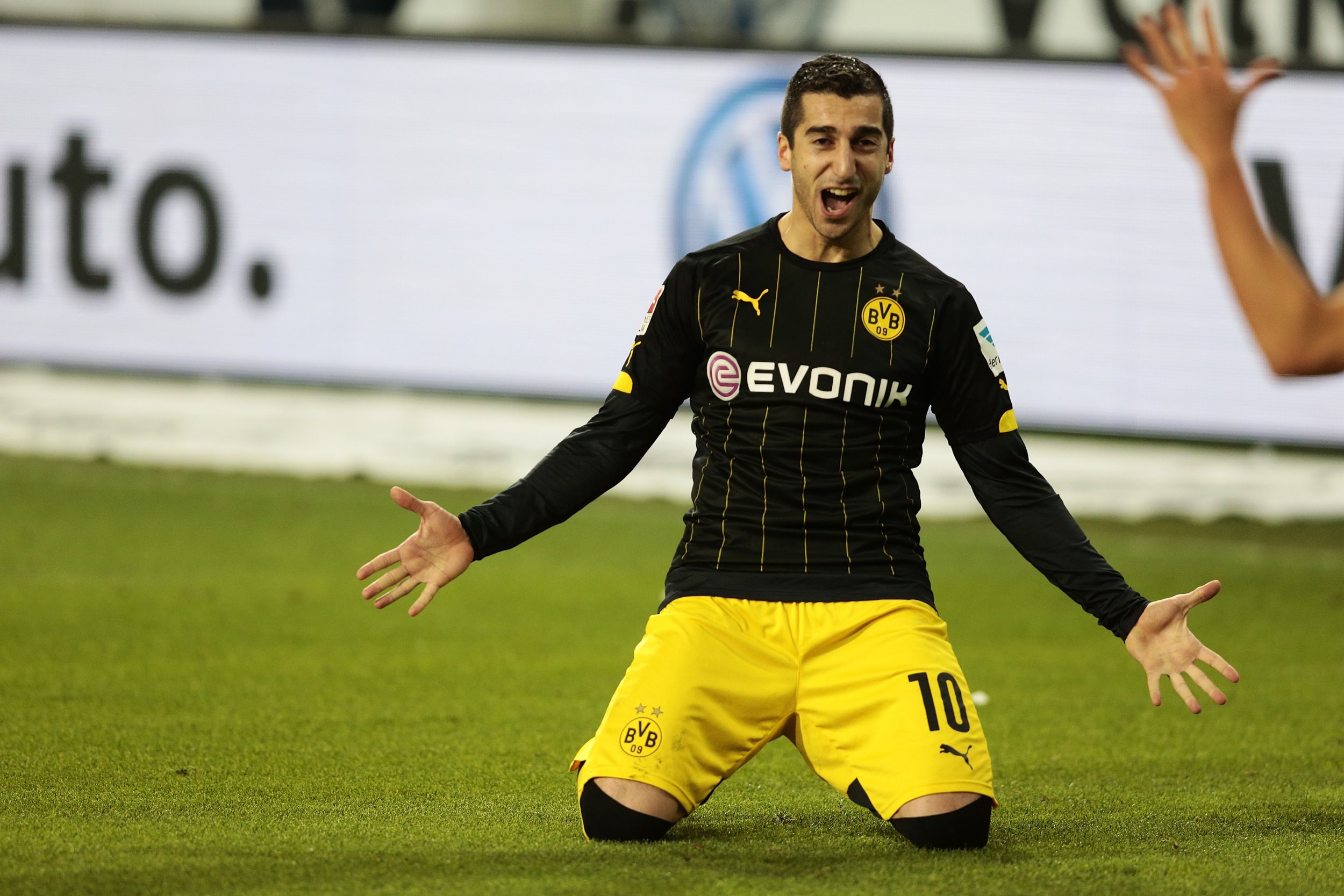 Arsenal's poor end to the season may have galvanized the club into identifying a major summer transfer target.
Henrikh Mkhitaryan, the winger who has been lighting up the German Bundesliga this season with Borussia Dortmund, is being tracked by Arsene Wenger, according to a report in The Guardian, which claims the Arsenal manager has sent scouts to Signal Iduna Park to watch Mkhitaryan play.
Arsenal need not even have looked to Germany to note Mkhitaryan's quicksilver talent. The Armenian was superb two weeks ago as Dortmund systematically dismantled Arsenal's great rival Tottenham Hotspur in the UEFA Europa League, tucking in behind striker Pierre-Emerick Aubameyang and tying one of the English Premier League's best defenses in knots.
It is Mkhitaryan's versatility that will intrigue Arsenal the most, with the midfielder able to play in a variety of positions in attack.
The Armenia captain has 20 goals in all competitions this season, but allied to that he has a fine range of passing that he's displayed in 10 assists in 26 Bundesliga games so far this season.
Mkhitaryan is reported to have caught Wenger's eye during the two UEFA Champions League ties in the autumn of 2014, when Dortmund played Arsenal home and away, winning at Signal Iduna Park in Germany and losing, 2-0, at Emirates Stadium.
Arsenal's urbane French manager likes intelligent players, so it may please him to note that Mkhitaryan was studying for a degree in economics at the St. Petersburg Institute in Yerevan, Ukraine, before he left for Borussia Dortmund in 2013. In addition to Armenian, he speaks French, Russian, English and Portuguese, so there would be no problems with linguistic assimilation in the multicultural Arsenal dressing room. And he told Bundesliga.com in August 2015 that he would like to study law once his playing career ends. Perhaps not your average footballer, then.
On a practical level, Wenger will need midfield replacements come the summer, with Mikel Arteta, Mathieu Flamini and Tomas Rosicky all out of contract and expected to leave. Mkhitaryan would be a significant upgrade on all three, and an equally significant statement of intent from the club.