Arsenal News: Napoli Midfielder 'Would Talk' To Arsene Wenger About Transfer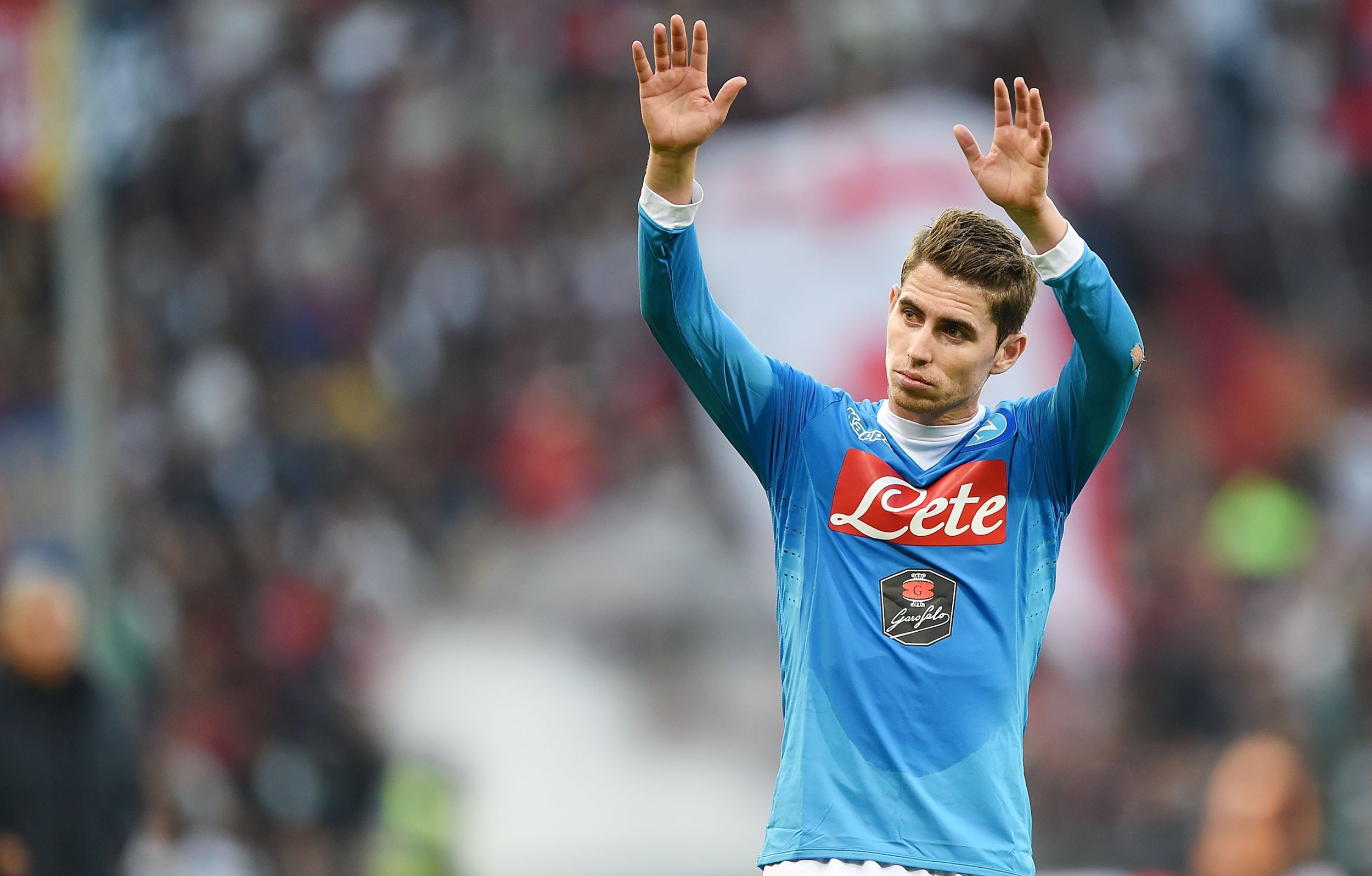 At the centre of Arsene Wenger's last great Arsenal team was a hard, tactically astute central midfielder in Gilberto Silva.
What worked once is worth trying again, as long as you forget the quixotic experiment that was Denilson. The agent of Jorginho, the Italian midfielder born in Brazil, has been talking, as agents do, and has let slip that Arsenal may be interested in his client.
"It was in England that I was first asked about Jorginho but now everyone knows him and it's obvious that a lot of teams are following him,' Joao Santos told Radio Crc, the broadcaster based in Naples.
"Newcastle United? No, Rafael Benitez has gone there. They probably need a player like him, but we haven't talked.
"Real Madrid and Arsenal know Jorginho, if they came forward with an official offer we'd talk, but at the moment all I can say is that Jorginho has a five-year contract with Napoli and wants to play for them in the Champions League next year. "
Clearly, Santos' ability to put bread and water on the table depends on his ability to "sell" his client, and mentioning him in the same breath as some of Europe's, nay the world's, biggest clubs cannot hurt.
But there may be more than a smidgen of substance here. Jorginho, after all, does what Arsenal's two impressive defensive midfielders of the moment, Mohamed Elneny and Francis Coquelin, cannot do.
Those two are leg-biters, destroyers, more likely to crush the air out of a football than caress it, which is not a pejorative. They are role-players.
But Jorginho can pick a pass as well as tackle; he's proved it through over 50 games with Napoli, and that consistency allied to a sweet touch will make him attractive to Wenger.
As a stylistic comparison, he appears a little like Thiago Motta, the Paris Saint-Germain midfielder with the finely-honed positional sense without the ball and ability to pick a pass with it. Coincidentally or not, Motta, too, was born in Brazil before moving to Spain, then becoming a naturalized Italian. It gave him the flair common to Brazilian footballers allied to Italy's hard, tactical, verging on cynical style, and Jorginho looks to have the same combination.