Arsenal: Arsene Wenger Turns to David Beckham to Address Poor Form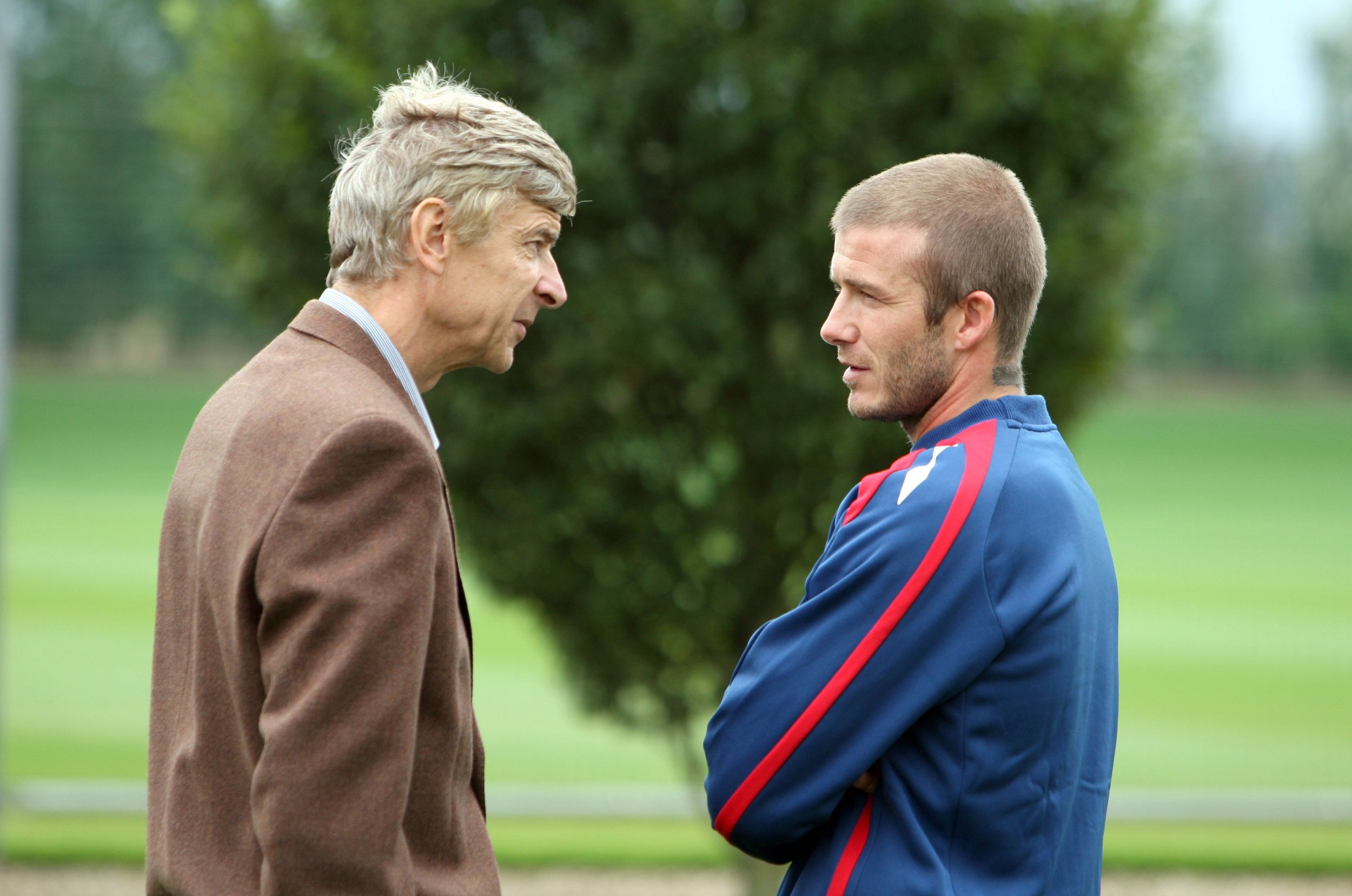 Arsene Wenger has revealed how he has spoken with David Beckham in a bid to understand Arsenal's poor run of form.
Arsenal is fourth in the English Premier League but has slipped nine points behind leader Chelsea following successive defeats to Everton and Manchester City.
And Wenger revealed he has sought the advice of former England captain Beckham to relocate Arsenal's competitive spark. Beckham trained with Arsenal in January of 2013, after leaving Los Angeles Galaxy of Major League Soccer.
"I believe what is important is the strength you find inside the club," Wenger said. "There's a special thing happening for a football player in the dressing room.
"I spoke with Beckham about that recently. I asked him, 'Do you miss it?' He said, 'Football I can play every day, I'm invited to all the charity games, but I miss the dressing room, that kind of being together, fighting for something together, that's what you miss.'
"You do not go through the season and have no disappointment. We have just lost two games, of course it's tough but City didn't win for six, Tottenham for four or five, Manchester United as well, all the teams go through that."
Wenger's side faces West Bromwich Albion on Boxing Day, in the knowledge that north London rival Tottenham Hotspur could soon overtake it into fourth place in the event of a draw or defeat. Spurs plays Southampton on the English south coast on Wednesday.