An aspiring model from Florida who lost her legs as a result of complications arising from COVID-19 was able to return home from hospital in time to share her 21st birthday with gathered family and friends.
Claire Bridges was born with a congenital heart condition and developed a life-threatening complication after testing positive for COVID-19, despite being vaccinated.
This caused pressure to build, restricting blood flow to her legs. The damage was so severe that it resulted in doctors being forced to amputate.
On Thursday evening, the then 20-year-old was released from the hospital, going home for the first time since she was admitted on January 16.
Her heart stopped just hours after her admission and she was diagnosed with COVID-19 myocarditis, rhabdomyolysis, mild pneumonia, cyanotic, and acidosis. Since then, the young woman fought through numerous surgeries to amputate her legs.
Announcing her release from the hospital, her father, Wayne Bridges, called his daughter a "warrior" in a Facebook post. He wrote on March 16: "Two months to the day this all started and Claire, for the first time sat up by herself! It may not seem like a lot, but for this Warrior, it's a major victory!
"And for this victory, it looks like our Warrior girl is coming home to her mom's house today for the rehab phase of her journey."
Wayne Bridges told Newsweek: "She is very happy to be home around family and friends. We had a cookout for her on Saturday, which was her birthday."
Bridges added that adopting to care for his daughter has been the most difficult thing. He continued: "We're happy to get her out of the hospital life and in her mom's house and more comfortable surroundings.
"It's been mentally, emotionally taxing but we're hopeful now. She is still facing more challenges but we are focused on today having her home."
Wayne Bridges explained what the future looks like for his daughter in terms of treatment. "She's having ongoing rehab with physical and occupational therapy, and healing of her legs to start getting ready for prosthetics.
"We are so grateful to Steve Chamberland of the 50-Legs foundation for helping provide prosthetics and getting Claire ready. They had a nice three-day fundraiser to help pay for Claire's prosthetic legs last weekend."
In addition to that fundraiser held at the Dog and Parrot pub, a GoFundMe page is still open for donors who want to help with Claire Bridge's medical expenses.
As of writing the GoFundMe had raised over $38,000 of a $100,000 target that will go towards helping the 21-year-old through what her father says is set to be a long and challenging recovery.
In a Facebook post, Wayne Bridges paid a touching tribute to his daughter, writing: "Claire Bridges, I am so proud of you and inspired by you. You have overcome more in two months than any of us could imagine in a lifetime.
"You will be climbing again before you know it."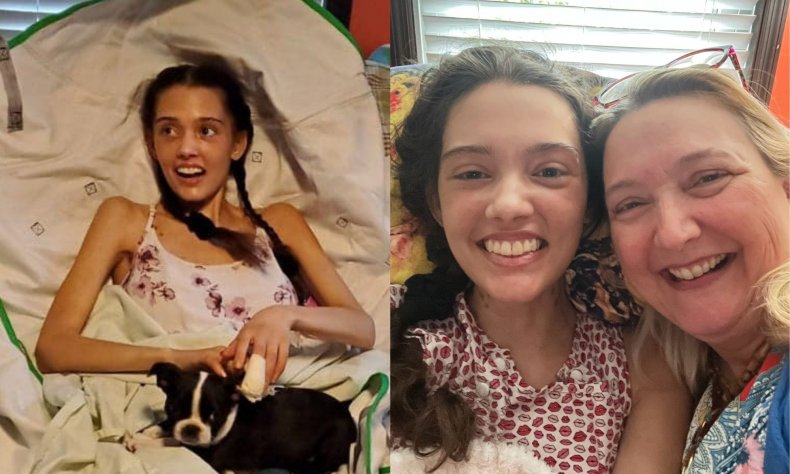 Uncommon Knowledge
Newsweek is committed to challenging conventional wisdom and finding connections in the search for common ground.
Newsweek is committed to challenging conventional wisdom and finding connections in the search for common ground.