Athletics Doping: Kenya Could Face Olympic Games Ban after Missing WADA Deadline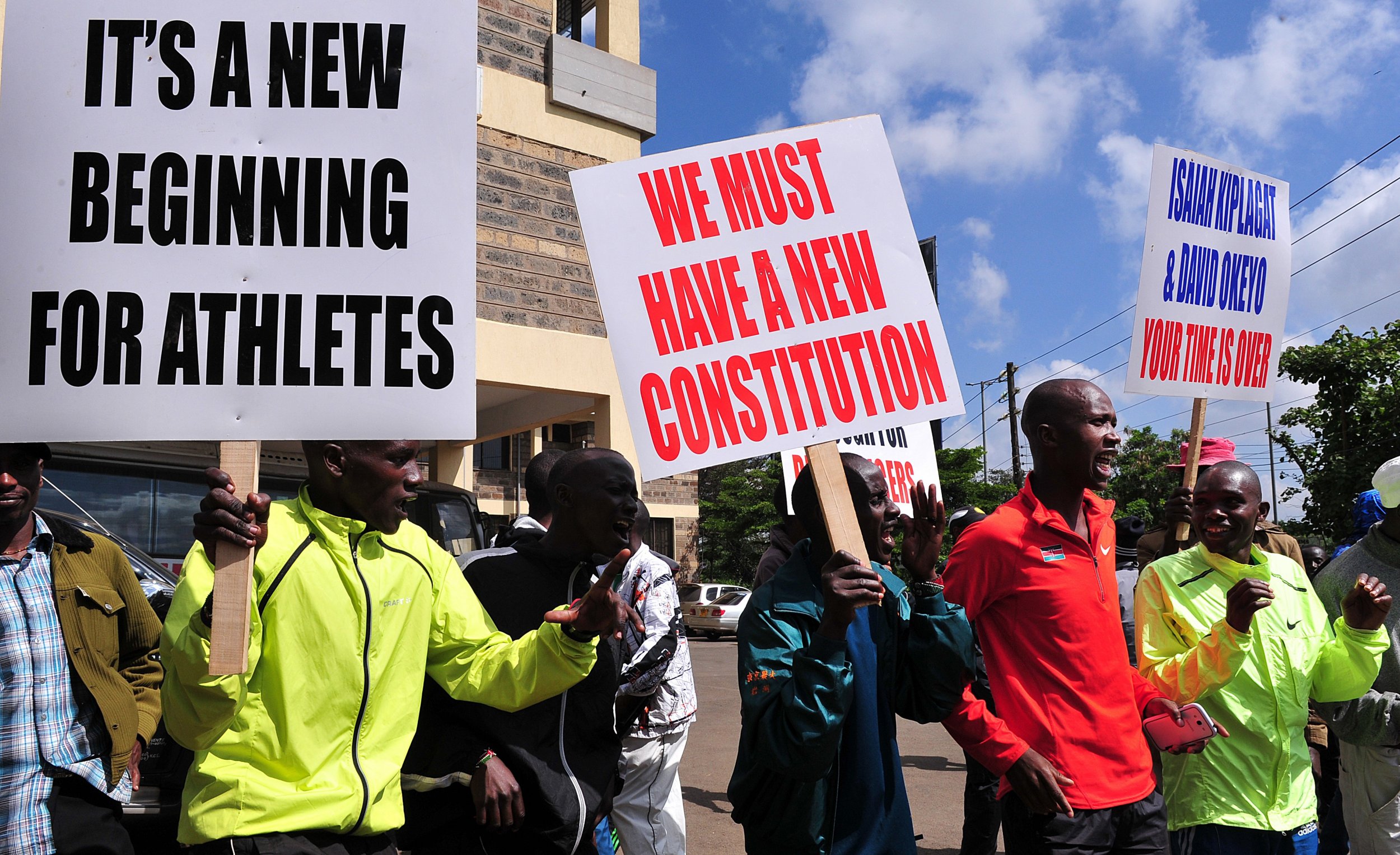 The prospect of Kenyan athletes being excluded from the Olympic Games in Rio de Janeiro this summer has increased after the World Anti-Doping Agency (WADA) admitted it was worried by the country's slow progress in the fight against drugs.
WADA has been working with Kenya to establish a functioning National Anti-Doping Organization (NADO) for the past few months, following a spate of positive drugs tests by the country's athletes since 2011.
But WADA says it has yet to receive "assurances" from Kenya that it is committed to setting up a fully functioning anti-doping authority in the country, and has now referred the nation to its independent compliance process.
That means, potentially, that Kenya could face the same fate as Russia, whose anti-doping systems were declared non-compliant by WADA at a meeting in November 2015. That led to Russia's suspension from athletic competition until further notice, including the prospect of its athletes missing the Rio Games in August.
For now, Kenya will be placed on a WADA "watchlist". If it has not satisfied WADA in two months' time it will be declared non-compliant, which carries with it the possibility of missing the Olympics.
In a statement made on Thursday, WADA said: "Concerning media reports today regarding Kenya's compliance with the World Anti-Doping Code, WADA confirms that while some progress has been made with the Anti-Doping Agency of Kenya (ADAK), there is still a lot of work required.
"WADA had asked a series of questions to the Kenyan authorities, and stressed that we needed the Kenyan Government to expedite, and show commitment to, the National Anti-Doping Organization (NADO)'s development.
"We are awaiting concrete plans from the Kenyan Government for the funding of the NADO, and, crucially, the finalization of Kenya's legislation and anti-doping rules.
"We have not yet received the details nor the assurances we need from Kenya; and, therefore, this is now a matter for our independent compliance process."
WADA President Sir Craig Reedie told Newsweek last week that Kenya was moving "far too slowly" in its efforts to establish an anti-doping organization, but that its government "was prepared" to comply with WADA.
The Kenyan Parliament has yet to pass legislation committing it to annual funding of anti-doping. But Cabinet Secretary Hassan Wario claimed the country has not neglected anti-doping, telling the BBC: "We have clamped down. We can't compare to Russia at all.
"The government knows the importance of athletics to this nation. It's our No. 1 brand and we can't spoil that."