Exclusive: WADA President Sir Craig Reedie on Athletics' Doping Crisis, Part One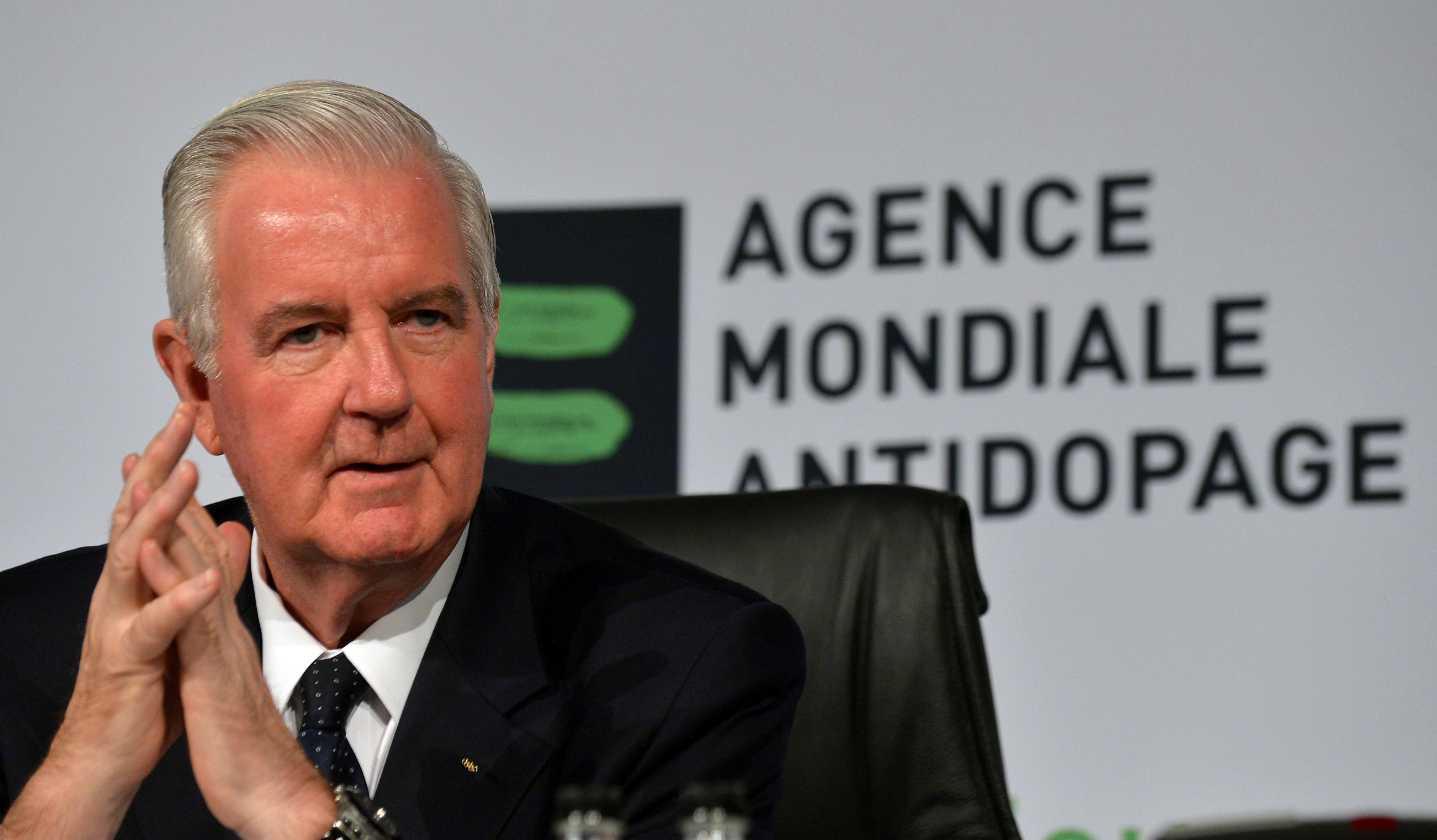 These are interesting times to be sport's most powerful figure in the fight against doping.
Since December 2014, Sir Craig Reedie, president of the World Anti-Doping Organization, the body charged with coordinating the anti-doping effort across the globe, has watched the fallout from a scandal that has once again shaken the public's faith in the integrity of professional sport.
An investigation by ARD, the German broadcaster, entitled 'Doping–Top Secret: The Shadowy World of Athletics' alleged widespread cheating in Russian athletics. WADA commissioned an independent report to look into the claims, the scope of which widened in August 2015.
In conjunction with ARD, The Sunday Times alleged, using results from a leaked database of athletes' blood values, that a third of medals from Olympics and World Championships between 2001 and 2012 were won by athletes with suspicious blood values that should have been flagged up by the IAAF, international athletics' governing body.
The aftermath was bloody, in literal and metaphorical senses. Lord Sebastian Coe, the IAAF president, claimed a "declaration of war" against athletics. A criminal investigation was opened by Interpol into Lamine Diack, Coe's predecessor as president. Diack's son, Papa Massata, was banned for life by the IAAF for alleged cover-ups of positive Russian drugs tests, as was the organization's former head of anti-doping, Gabriel Dolle.
Amid the recriminations, WADA released its first Independent Report, chaired by former President Dick Pound, with the recommendation, since implemented, that Russia be suspended from athletic competition until it has proved its approach to anti-doping has changed.
The second report, released in January, focused more on the IAAF, suggesting that the council, of which Coe is a member, "could not have been unaware" of illicit practices under the presidency of Diack.
With athletics engaged in an existential fight, Reedie spoke exclusively to Newsweek on the difficulties his organization faces in the struggle to restore public faith in sport.
In light of Dick Pound's second WADA report, what is WADA's relationship with the IAAF like?
We have an ongoing relationship with the IAAF as it carries out its normal anti-doping duties and have had for years. WADA's job is to protect clean athletes, so it's a case of peace not war.
The first part of the Independent Commission's report included athletes, doctors, coaches, trainers, athletes' entourages in the sport of athletics and in the country of Russia.
For the second report, I requested to widen the terms of reference to look into what was purported to be a database of blood readings and a media assumption that these indicated a certain type of behavior.
We asked the Independent Commission to investigate that and they spoke to the experts quoted in the media, they spoke to their own experts and they decided at the end of the day that quite a lot of the allegations made were not proven, and actually that the IAAF had dealt with this situation in a reasonable manner. You have to remember that the criminal behavior that the Independent Commission decided to deal with, presumably with the permission of the French authorities, is from a number of years ago and was pretty restricted to behavior against one or two athletes in one country.
Is there a risk of sensationalizing the IAAF's problems?
Well, the criminal behavior was a very specific problem, and the allegations on blood readings were very specific and were proved in general terms not to be justified. To that extent, it's much better to work with anti-doping departments in responsible federations in the interests of clean sport.
How much faith do you have in Lord Coe to lead the IAAF into a better, more honest future and do you agree with Dick Pound that Coe is the only man for the job of IAAF president?
That [Pound's support for Coe] came out in the question and answer session in the press conference. That wasn't part of the remit we gave the Independent Commission. But clearly it became a matter of some public interest.
Strictly speaking, as WADA president it isn't for me to make a statement one way or the other. However, on a personal basis, I have worked with Sebastian Coe for many years, particularly in the build-up to the successful delivery of the London Olympic Games. And I think he has the wide range of skills which will be necessary to achieve the transformation that Dick Pound talked about.
I think you also have to remember that in August last year Coe finished an 18-month campaign for the presidency of the IAAF. He was elected and all 214 members of the athletics family were there and voted. I think that's a pretty reasonable mandate.
How is Russia doing in making itself compliant for the Rio de Janeiro Olympic Games?
It is worth saying that WADA's role has changed a little, because we only have proper investigatory powers under the new code which came into effect on January 1, 2015. In previous years we had neither the legal authority nor the expertise to investigate as we wanted.
It was quite clear from the report that there were many breaches of the code. Which is why, first of all, there was a provisional suspension on the laboratory [of the Moscow Antidoping Center]. And the laboratory director [Grigory Rodchenkov] promptly resigned. Secondly, after asking a whole series of questions and getting answers from the Russian Anti-Doping Agency (RUSADA), it was declared to be non-compliant.
Under the WADA code, the responsibility for an individual sport is given to the international federation, in this case the IAAF. So the IAAF was told by us that we believed the Russian Athletics Federation (ARAF) was non-compliant. And the IAAF followed up with their declaration.
Going back to the subject of the laboratory: we have a disciplinary commission, which is working, and they will come back with a recommendation on whether the accreditation for the laboratory can be renewed or whether it will not be. And I await the experts' opinion. Secondly, we have been in touch with the sports ministry in Russia. They clearly wish their anti-doping agency to become compliant. We have worked with them to agree a road map on how that could be achieved, at their cost, and that work is underway.
And will that be done in time for Rio?
We are interested in legislation, which is in other words the WADA code, and whether or not Russia is compliant with that. The speed at which it recovers compliance is not the issue. We are not there to have Russian athletes in Rio. We exist to make sure that RUSADA is sufficiently reformed and is compliant. And once that happens, it is up to other governing bodies — the IAAF or the IOC — to decide whether Russia can be at the Olympics.
Is it time, given what we have seen from Russia and the IAAF, that sports governing bodies no longer police their own anti-doping programmes?
There are a number of international federations who are very well aware of that need, but there is an inherent conflict of interest that international federations designed to promote their sport should also police it. I suspect the most successful body at the moment is the International Cycling Union (UCI), which clearly had problems, not specifically in any one country. But it has now decided to separate the testing and the handling of doping matters to an independent body.
There is also a proposal from IOC President Thomas Bach to establish a new independent testing agency. So the principle is clearly understood.
But this is quite a complicated question: How do you do actually establish it [an independent testing agency]? But I'm actually rather impressed and surprised by the kind of reaction we have had as we start this work from sports and also, in many cases from governments—people saying, actually, this makes a lot of sense.
Are we still struggling with the issue of who should pay for anti-doping, and why?
Who pays the bill is a crucial question. When WADA was formed in 1999, the IOC paid the bill for the first two years, until governments got themselves organized, and thereafter we split the bill.
Now, 50 per cent of our base income comes from contributions that governments decide themselves. They decide on the amount, and then those figures are matched dollar for dollar by the IOC.
Where there is a clear mismatch at the moment is that the total is not nearly enough. WADA's total annual budget of $30 million a year is exceeded by many athletes around the world who make more than that themselves in one year. However, that is the structure in which we have to operate. In economic terms, we have come through an age of austerity, so governments keep telling me, though the IOC have been consistently generous and prepared to help. But I could do with a lot more money.
This is one of the challenges as we investigate a new independent body that would remove the conflict of interest inherent with international federations who promote and police their sports. However, an independent testing body may or may not be a priority for governments, who see that their own domestic anti-doping programmes are just as important.
In the second part of Newsweek's exclusive interview, which will be published tomorrow, Sir Craig discusses the moral and legal issues surrounding life bans for doping, WADA's efforts to keep in front of the drugs suppliers, and the ultimate question of whether we can still believe in the sport we watch.