'Attack on Titan' Season 4 Is Series Last; Will Release in Fall 2020
The Attack on Titan Season 3 finale is available to stream now, and fans also learned after the episode's debut that the next season of the popular anime will be its last.
A short message revealed when Season 4 will debut and that it's the last season after the Season 3 finale aired in Japan. Fans of Attack on Titan can continue the quest for survival with Eren, Mikasa, Armen and the others in Fall 2020.
NHK General aired the announcement about Attack on Titan's final seaspon, which you can watch below.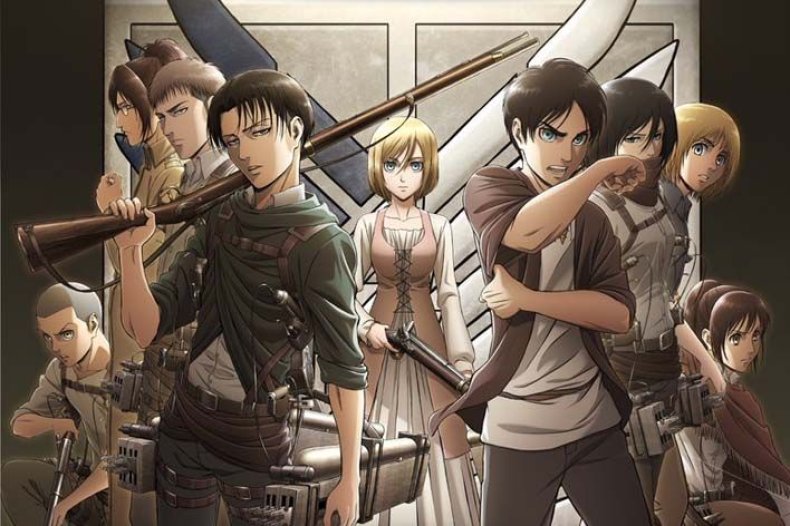 The Attack on Titan anime premiered in April 2013, introducing a new audience to the popular manga series from writer Hajime Isayama. Despite its popularity, it took four years for the second season of the anime to premiere, as there wasn't enough source material. The manga suffered from ongoing production issues, and chapters were often delayed.
Fortunately for fans, the gap between Attack on Titan Season 2 and 3 was much shorter. The third season of Attack on Titan was split into two parts, with the first half debuting in July 2018 and ending in October. Part two premiered in April 2019.
The latter half of Attack on Titan Season 3 continued Eren's journey to mastering his Titan abilities, while he and the rest of the Scouts try and take back Wall Maria. Among the highlights of the arc was an epic battle between the Scouts and the three human Titans - Armored, Colossal and Beast. While there were plenty of casualties, one of the Scouts' roles moving forward was forever changed during the battle. We also learned more about the backstory of Eren's father and life outside of the walls. What it means for humanity we'll learn in Season 4.
Here's the synopsis for Attack on Titan Season 3 Part 2.
"The battle to retake Wall Maria begins now! With Eren's new hardening ability, the Scouts are confident they can seal the wall and take back Shiganshina District. If they succeed, Eren can finally unlock the secrets of the basement—and the world. But danger lies in wait as Reiner, Bertholdt, and the Beast Titan have plans of their own. Could this be humanity's final battle for survival?"
Attack on Titan can be streamed on Funimation and Crunchyroll. You can find more details here.
What do you think of Attack on Titan ending with Season 4? Let us know your thoughts in the comments section below.