President Obama: 'This Type of Mass Violence Does Not Happen in Other Advanced Countries'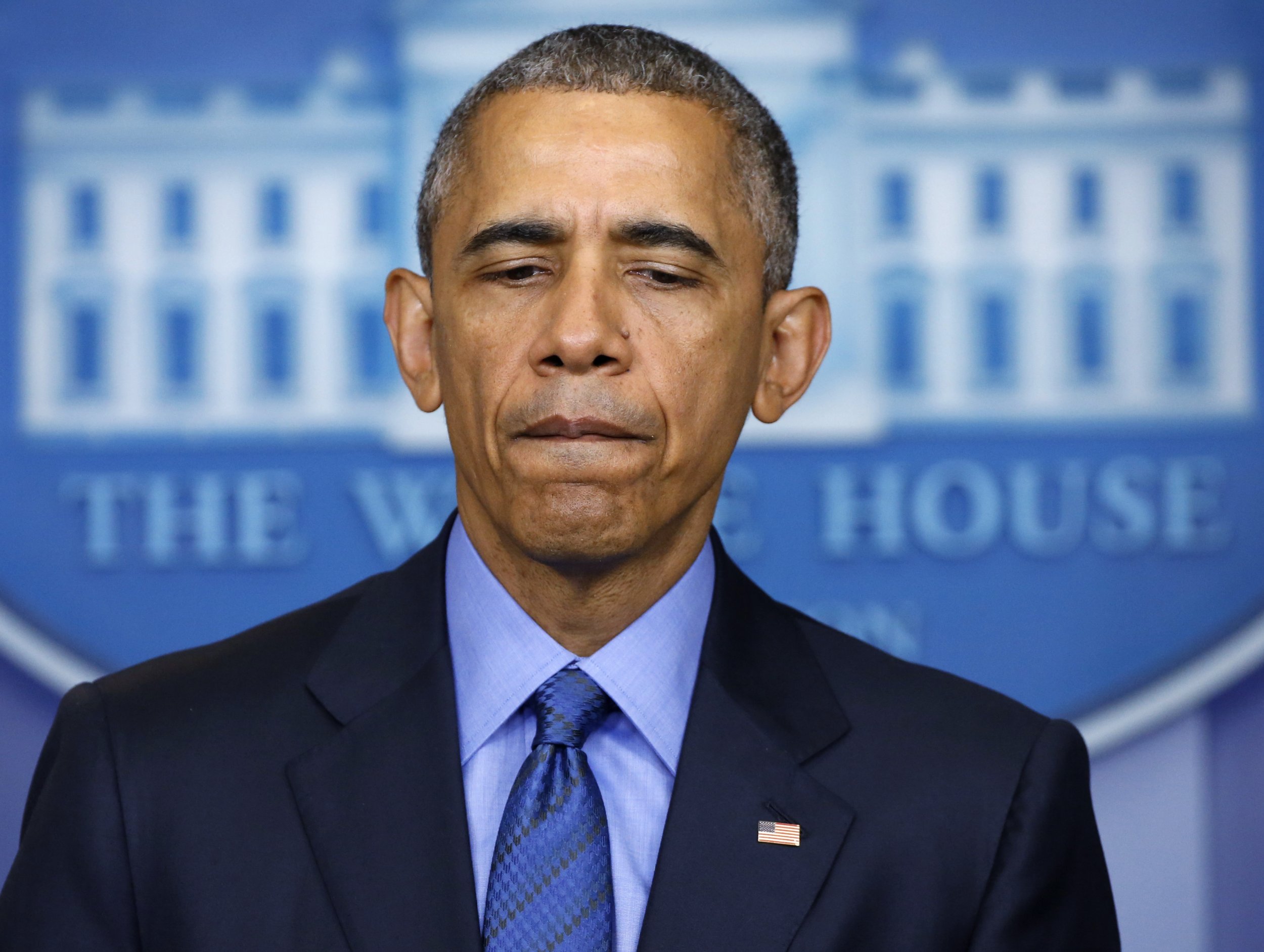 President Barack Obama found himself in familiar territory on Thursday, once again providing support to families of gun-violence victims, this time in Charleston, South Carolina. Overnight, a gunman had opened fire at the Emanuel African Methodist Episcopal Church (AME), killing nine people and injuring another individual.
"To say our thoughts and prayers are with them and their families and their community doesn't say enough to convey the heartache and the sadness and the anger that we feel," Obama said from the White House briefing room.
"Any death of this sort is a tragedy. Any shooting involving multiple victims is a tragedy. There is something particularly heartbreaking about the death happening in a place in which we seek solace and we seek peace," he added.
Obama has provided support in the past to families of gun-violence victims, in Newtown, Connecticut; Aurora, Colorado; and Oak Creek, Wisconsin. On Thursday, he urged the country to recognize the issue of gun violence collectively.
"But let's be clear: At some point, we as a country will have to reckon with the fact that this type of mass violence does not happen in other advanced countries. It doesn't happen in other places with this kind of frequency. And it is in our power to do something about it," he said.
AME, a historically black church, and its people have risen before, from flames and other dark times, the president said, adding that he and first lady Michelle Obama know several of the churchgoers, including state Senator and the Reverend Clementa Pinckney, who was among those killed. The fact that the event took place in a black church raises questions about a dark part of U.S. history, Obama said.
"With our prayers and our love, and the buoyancy of hope, it will rise again now as a place of peace," he added.
Just before noon on Thursday, police apprehended the accused gunman, 21-year-old Dylann Storm Roof, in Shelby, North Carolina, after a 14-hour manhunt. The previous night, he sat with churchgoers at AME before opening fire on a weekly Bible meeting.
"Acts like this have no place in our country and in a civilized society," U.S. Attorney General Loretta Lynch told reporters Thursday morning.
Through tears, Governor Nikki Haley said South Carolina is a strong and faithful state.
"We woke up today and the heart and soul of South Carolina was broken, so we have some grieving to do and we've got some pain we have to go through," she told reporters. "Parents are having to explain to their kids how they can go to church and feel safe, and that's not something we ever thought we'd deal with."
Charleston Mayor Joseph Riley Jr. said both Obama and Vice President Joseph Biden called him to offer their support. Riley has set up a fund for people around the country to donate to the church.
"We, through love, can rebuild lives," Riley said during a prayer service inside a church in South Carolina on Thursday afternoon. "It isn't when we fall that counts, it's how we get up."