Charleston Church Shooting Suspect Dylann Storm Roof Has Arrest Record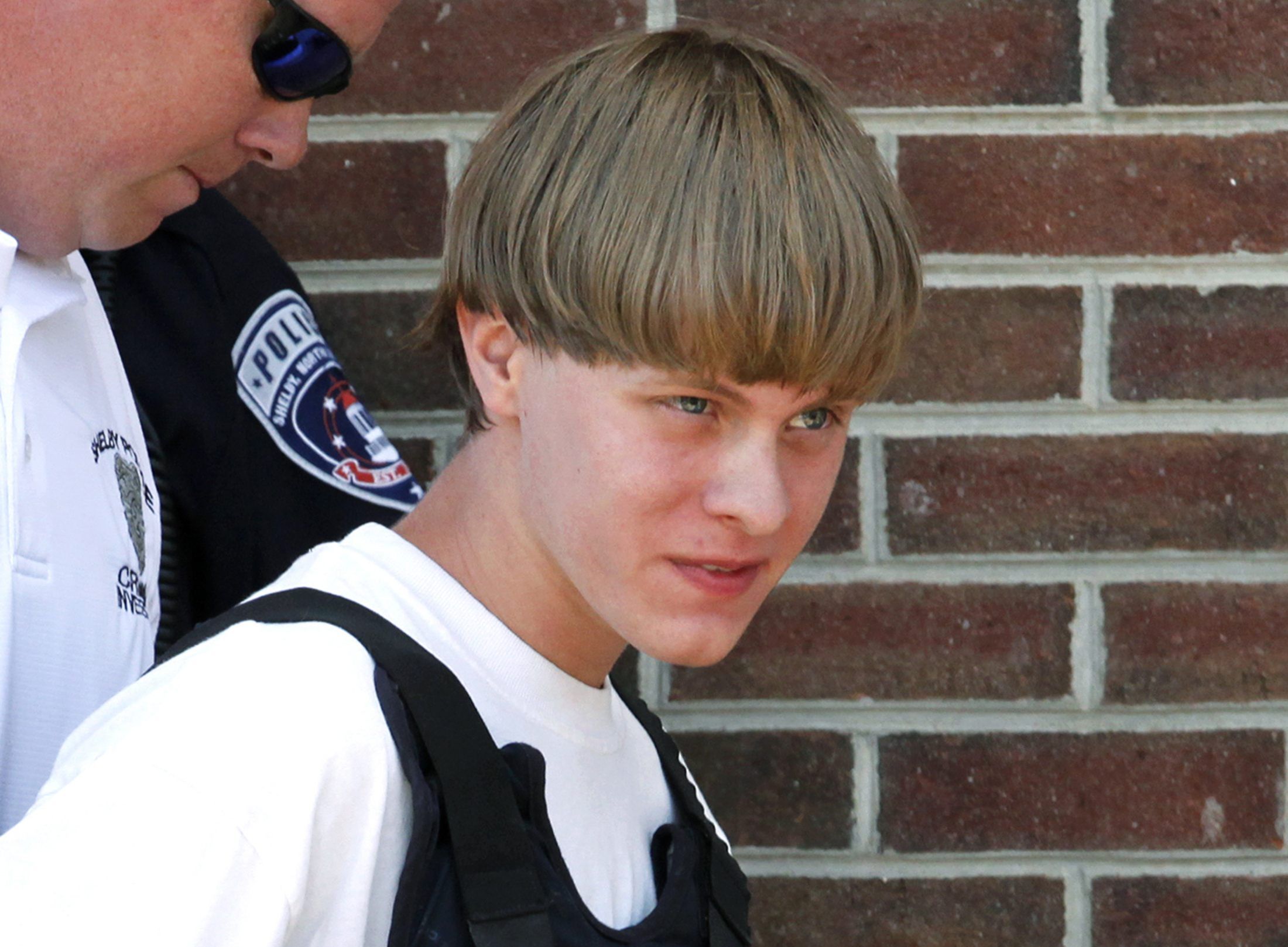 Updated | Police reportedly have caught the alleged gunman who killed nine people and injured another individual at an historic African-American church on Wednesday night in downtown Charleston, a senior law enforcement official told CNN.
For more than 14 hours, law enforcement officials searched for the gunman who opened fire around 9 p.m. at Emanuel African Methodist Episcopal (AME). Earlier Thursday, they had identified him as 21-year-old Dylann Storm Roof, of Eastover, a town in Richland County, South Carolina.
Roof was previously arrested on April 26 for trespassing, and was awaiting moderation. His uncle allegedly recognized his nephew in the images released by police, Reuters reported.
In a Facebook picture, Roof wore a black jacket with the flags of apartheid South Africa and Rhodesia.
Eight people died at the scene and another person died at a local hospital. Police have not yet publicly identified the victims, but have said the three men and six women killed included the church's pastor, the Reverend Clementa Pinckney. He was also a state senator.
Police are still searching for a motive, but are treating the attack as a hate crime.
Charleston Police Department officers handed out fliers with an image of the suspect from surveillance footage, and urged the public to help in their search. They described him as a clean-shaven, 21-year-old white male with sandy blonde hair and of a slender build. He is about 5 feet 9 inches tall, and was last seen wearing a grey sweatshirt, blue jeans and Timberland boots.
Charleston Police Chief Greg Mullen said officials considered him armed and "very dangerous."
Authorities said the gunman sat in the church with the eventual victims for about an hour before opening fire at a weekly Bible study group.
Before shooting, the gunman allegedly said: "I have to do it," Sylvia Johnson, Pinckney's cousin, recounted what survivors told her on MSNBC. "He said, 'You rape our women, and you're taking over our country.'" He also allegedly asked who the pastor was, and sat next to him.
Police released an image of the suspect's black four-door sedan, but Mullen could not yet provide the make and model of the vehicle. He said the license plate is distinct.
Dot Scott, the president of the Charleston National Association for the Advancement of Colored People (NAACP), told the Post and Courier that the gunman spared one woman because he wanted a witness who would recount the story to the world.
Police alerted officers along the East Coast to be on the lookout for him.
"This is a situation that is unacceptable in any society," he told reporters. "We are committed to do whatever is necessary to bring this individual to justice."