August Wilson's Widow Talks 'Fences,' the Oscars, Denzel Washington and Viola Davis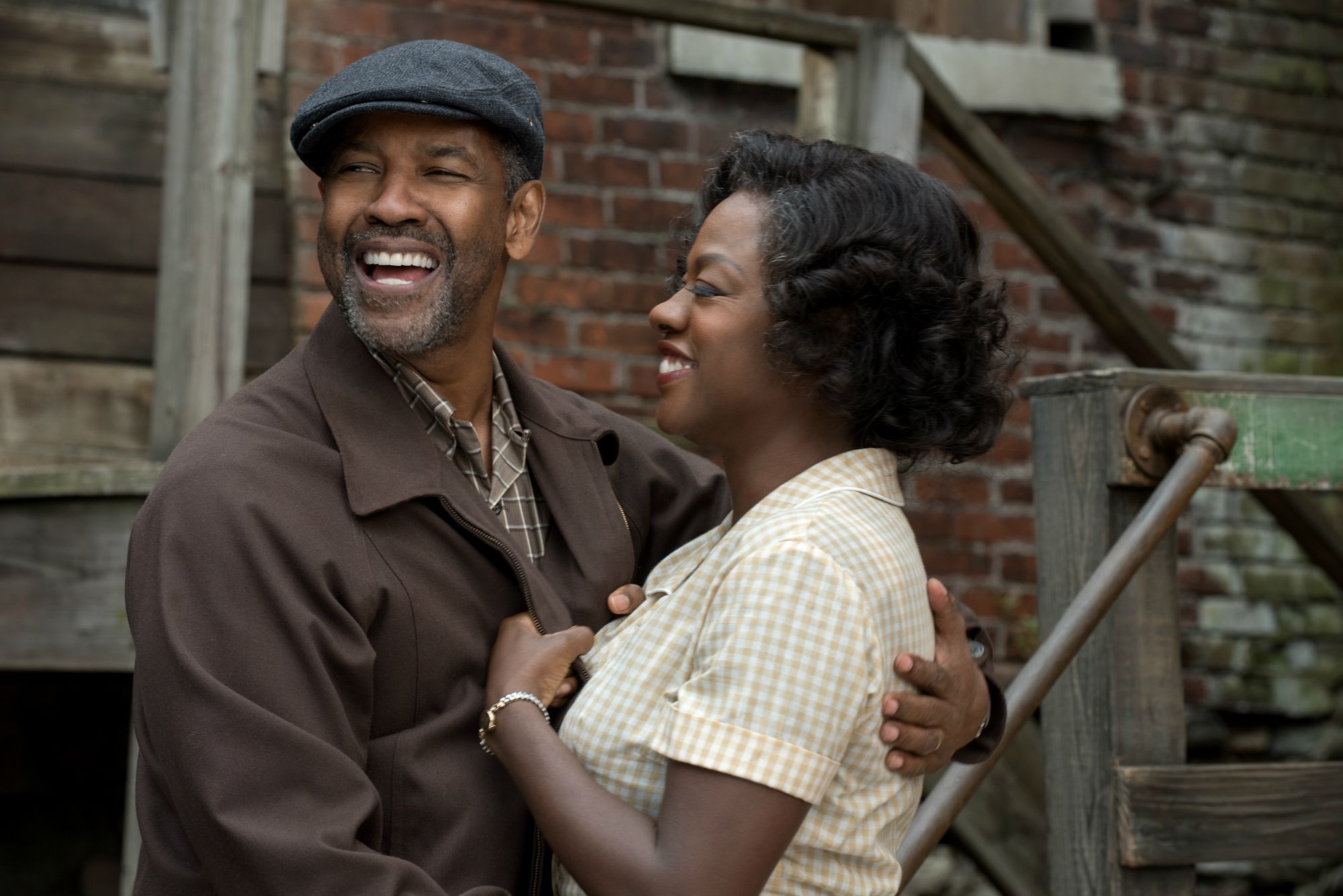 Twelve years after his death in 2005, the playwright August Wilson whose celebrated works searingly explored the African-American experience in the 20th century, earned a posthumous Academy Award nomination.
Before he died, Wilson completed a screenplay based on his acclaimed 1985 play Fences. In 2016, the screenplay was finally produced, directed by and starring Denzel Washington and co-starring Viola Davis. The film is up for best adapted screenplay and best picture at the Oscars on February 26, while Washington has been nominated for best actor and Davis for best supporting actress.
One of Wilson's most popular stage plays, Fences premiered on Broadway in 1987 and won both the Pulitzer Prize for Drama and the Tony Award for best play that year. Washington and Davis starred in a Tony-winning revival in 2010, years before reprising their roles as married couple Tony and Rose Maxson in the Oscar-nominated drama.
The story is set in a largely black neighborhood in 1950s Pittsburgh. Troy is an embittered man who once had the makings of a gifted baseball player but never made it to the major leagues because of his race. Now 53, he works as a garbageman to provide for his family, but his frustrations with his life and broken dreams increasingly affect his relationships with his wife, his sons and his brother.
Related: Review: Denzel Washington Almost Too Much as 'Fences' Patriarch
Fences is a faithful adaptation of Wilson's play—it retains the intimate feel of a stage production by focusing more on lengthy dialogue between actors than elaborate set pieces or costumes. That is exactly what Washington envisaged and what Wilson would have wanted.
Wilson's widow Constanza Romero Wilson is executor of the playwright's estate and produced Fences. Speaking to Newsweek, she reflects on the stage-to-film adaptation, the film's awards success, the poignancy of Wilson's words and his lasting legacy.
I was just at the British Academy Film Awards Sunday where Viola Davis won best supporting actress. She is incredible in this film.
I've known Viola since she was just fresh out of Juilliard [drama school]. She did a production of Seven Guitars. I remember August saying, "Every time Viola smiles you don't need lighting on stage." She just brightens everything. The relationship of the estate and Viola has been extensive. I consider her part of the Wilson family.
How do you think August would feel about the Oscar nomination for his work?
He'd be overwhelmed and overjoyed. He'd be so incredibly proud of the work Denzel has done—to be so loyal and meticulous about bringing his words to the screen and making them come alive. He would be overjoyed.
I think he would be happy to be at the Oscars. I just see it sometimes—I see him in his tuxedo. I also imagined he would have worked alongside Denzel in order to just be there and see it being made. It did mean a lot to him.
Fences feels like someone has just pointed a camera to a stage production and filmed these actors performing August's incredible words. Is that by design?
Absolutely. Denzel gave me a call two years ago and he said, "I'm thinking my next project is going to be Fences. The first thing I want to tell you is that I want August and his language in this film." The language is not just language, it's poetry. If you cut something out, or you compromise a couple of words, it's not going to have the same cadence or rhythm. All of the actors, Denzel and [movie studio] Paramount came from a place of love for August and his language.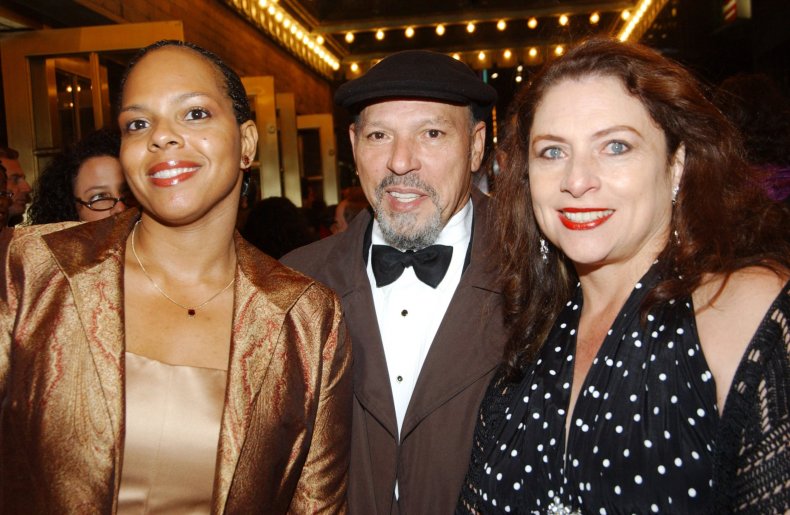 This adaptation has been a long time coming. August first sold the movie rights in the late 1980s. Why has it taken so long?
This African-American story is a challenge for people in Hollywood...it's not easy to do. Because of that, August wanted a black director. In the late 1980s, and in the 1990s, there were African-American directors working in Hollywood but they were not as prevalent. It was important for him to have this film done [right]. He wanted people to see it but he was also uncompromising. Ultimately, I think it was waiting for Denzel to roll up his sleeves and say: "This is going to be the project for me." I can't see how anyone could have done a better job of understanding the cultural specificities August writes about, the knowledge and the ways of directing this African-American cast.
It also feels like the perfect storm of not only Denzel being ready to make the film, but more commitment to and outspokenness about diverse filmmaking in Hollywood.
Absolutely. Think of what a huge difference there is this year to last year in the film landscape. We have three huge films being shown and being lauded—Fences, Moonlight and Hidden Figures—all with large African-American participation, not just actors, but directors.
I am also impressed by how Paramount has been behind this film. Last year was what last year was—it was so concentrated on white stories. And this year they said, "OK, let's tell August Wilson's story," and it's one that is worth telling.
Many African-American audiences have come to see it, as well as white and Latino audiences. We have many more people that know August Wilson's name now than ever went to see the shows on Broadway.
Is this the next chapter of August's legacy, then—adapting his works for screen? Denzel is producing the other nine works in the "Pittsburgh Cycle," it was announced last year.
The other nine are slated to be produced. But don't expect them to be like a conveyor belt. Each one of those plays is a different jewel and as with different jewels, they need different settings, different ways of being treated and a different kind of love to be on the screen. Some lend themselves to a more open landscape, because there's traveling and it can open itself up to a more epic scale on screen. And some are very intimate, like Ma Rainey's Black Bottom and Fences.
Related: Oscar Nominee Naomie Harris on Importance of 'Moonlight' and Researching Crack Addiction
August's "Pittsburgh Cycle" plays are each set within a decade of the 20th century. Now, in the 21st century, they still feel resonant of the black experience in America in relation to events like Ferguson.
One of the things he often spoke about was "the struggle continues." Many of his later plays, like Radio Golf, wrote about things changing but not changing really.
In [Radio Golf] it said: "Yes, they'll let you take power, but not really. Yes, they'll let you make a few choices, but not really." August's main message was, "Yes, change is being made but too slowly to really make a difference for the population." It really speaks for this new century. If we are not vigilant, things could go backwards really soon.
"They'll let you make a few choices, but not really" sounds particularly poignant. In the U.S. we're seeing a lot of positive change effected by President Obama, like the Affordable Care Act, possibly facing repeal by President Donald Trump.
I think August had an amazing vision and I think that's why his plays speak so powerfully to us today. He had an amazing ability to have hope through art, but also see all of the intricacies of how change happens so slowly.
Even the famous line in Fences, "Some people build fences to keep people out, and other people build fences to keep people in," feels very on the nose as Trump presses ahead with his Mexican border wall.
It couldn't get more to the day. And there's another line, which is my favorite: "There has never been a time called 'too early,'" which Troy says to Rose. He's talking about how unfair it was that he came along too early [to play major league baseball] despite all of his gifts and potential. So he says, "There has never been a time called 'too early.'" Every human life has potential and something to add to society. When that's not given its full ability to flourish, what happens to those human beings?
Are there any unfinished or unreleased works that August left behind that you hope to publish at some point?
I think I am right now working on assembling the body of his poetry. That is definitely something crying to be published and shared with the world. He also wrote a one-man show, How I Learned What I Learned. He wrote it for himself, but we're now producing it with an actor. It's something we'd love to take over to [the U.K.]. I personally feel August Wilson is a well that never runs dry.
His life story is ripe material for a biopic, too...
That's right—he's just that interesting. I think his one-man show, which is a portrait of a young poet, would make an incredible biopic.
Fences is out now at movie theaters worldwide.