Oscar Nominee Naomie Harris on Importance of 'Moonlight' and Researching Crack Addiction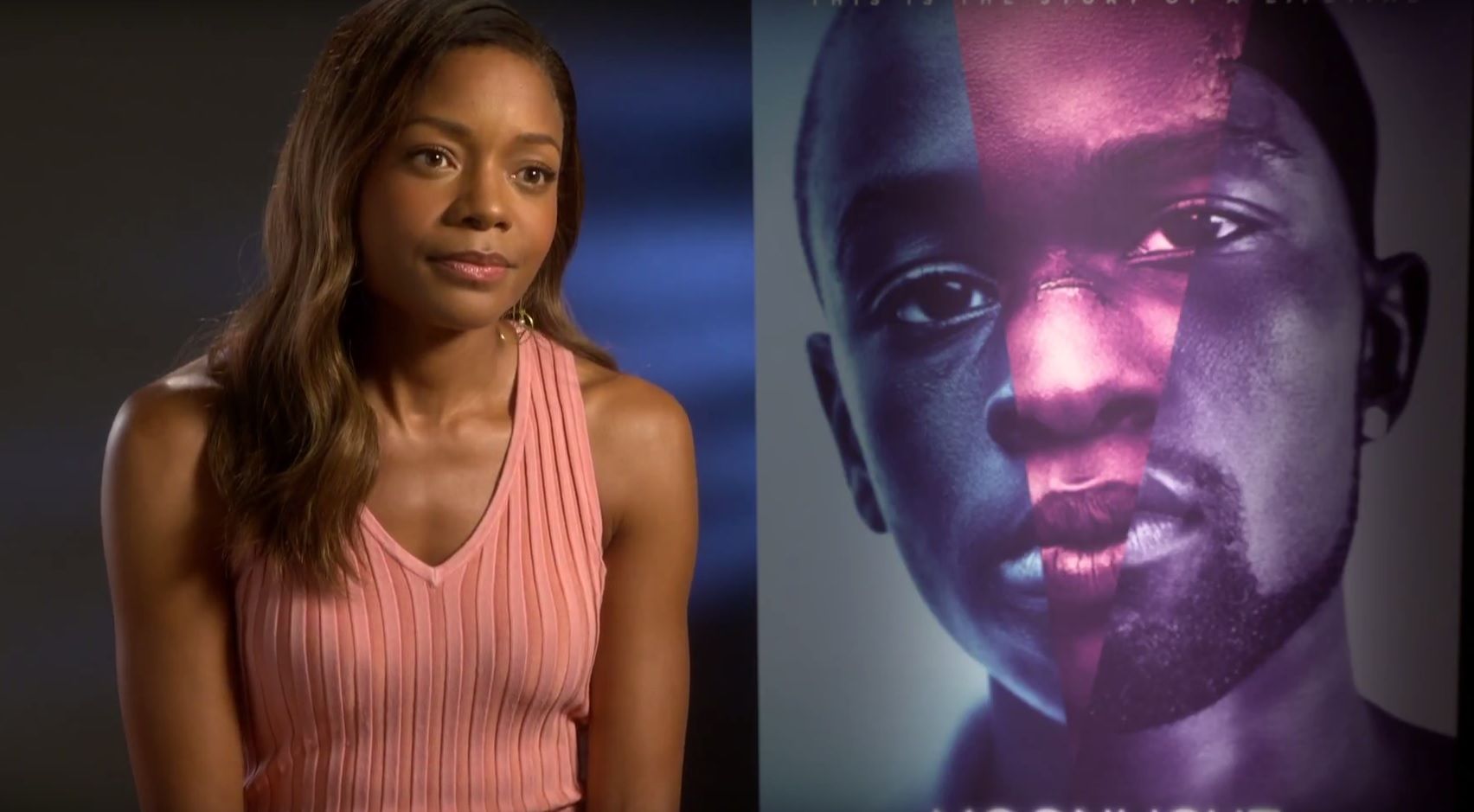 On the surface, Academy Award nominee Naomie Harris's haunting role in Moonlight, couldn't be further removed from her own life—one is a famous actor, the other, a crack addict and unfit mother.
But Harris tells Newsweek that delving deep into the roots of addiction among women while researching the role gave her a greater understanding of how Paula is in such a harrowed state when we meet her in Barry Jenkins's critically acclaimed drama.
"I did come from a judgemental place in the beginning," says Harris. "I had a lot of judgement that she's an addict and a bad mother. But I had to get over that. To play a character well, you have to fall in love with them on some levels and at least have compassion for their stories."
In Moonlight, Paula is the neglectful and sometimes abusive mother of Chiron, the gay black man whose story of self-discovery unfolds through three stages of his life—childhood, teenhood and adulthood.
Jenkins's poetic drama depicts how ostracism from family members and persecution by peers in minority communities can unnecessarily precipitate self-loathing and self-denial.
Harris, 40, says to play addict Paula she "watched documentaries on drug addiction, interviews with crack addicts and I met with an interesting lady who told me her life story—she was suffering from the throes of addiction at the time.
Related: Exclusive: Naomie Harris Says She'd 'Love' Daniel Craig to Return as James Bond
"I created a narrative that would explain Paula's narrative and explain the decisions that she made, so that made me have compassion for her."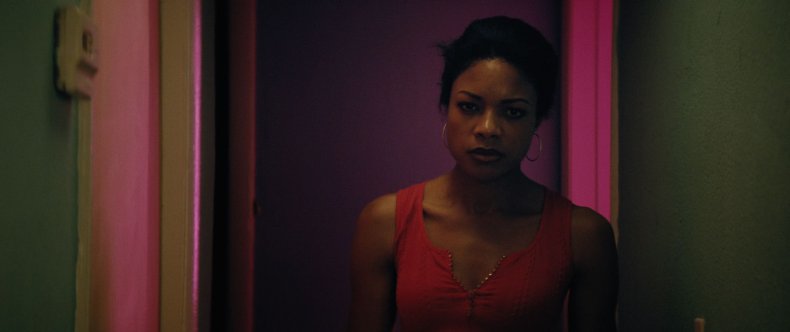 In her personal research, including meeting a real-life addict, the actor found a consistent pattern of sexual trauma that can and does happen to women globally, regardless of their socioeconomic statuses, race or creed.
"I discovered every single female crack addict that was interviewed and I saw in documentaries had some form of sexual abuse in their life: they were either abused as children or raped as adults," says Harris. "It was almost like the trauma of that experience created a well of so much emotional pain that they were looking for an out to ease that pain, and crack became the way they did that.
"That made a lot of sense to me and connected with me, because we're all on some level in some form of emotional pain and we're all looking for an out. Some forms of doing it are more acceptable and less destructive than others."
In the end, Harris concludes that she "[realized] that the difference between me and Paula isn't as great as I initially thought."
Harris's incredible performance as Paula has earned a best-supporting actress nomination at the Oscars on February 26. She was also nominated at the British Academy Film Awards, Screen Actors Guild Awards and Golden Globes, where the film picked up best drama.
Moonlight's core theme of acceptance and tolerance has been lauded by critics, as well as gay and black advocacy groups. Jenkins's movie is nominated for outstanding film at the GLAAD Media Awards, which recognizes entertainment that incorporates positive representations of the LGBT+ community. It was also bestowed four NAACP Image Awards, which celebrates the achievements of people of color in the arts, last Friday including outstanding independent film.
Harris says the film is "incredibly important" and hopes it will have a societal benefit.
"I hope so many people who are struggling with coming out and their sexualities generally see themselves represented and connect with [it]," she says.
"It's incredibly powerful if people see themselves represented on screen. It can be really, really healing."
The actor adds: "I also hope this movie helps people have more compassion and more understanding, and far less judgment about those sections of our community. We need more tolerance and understanding."
Moonlight is out now in the U.S. and released in the U.K. Friday.