Austin Mayor Told Residents to 'Stay Home' While Vacationing in Cabo San Lucas
Austin, Texas, Mayor Steve Adler vacationed for a week in Cabo San Lucas, Mexico, in early November, even though he told residents of his city to stay home and "not relax" because of the coronavirus pandemic.
Adler had gone to Cabo San Lucas with seven other people following his daughter's outdoor wedding and reception with 20 guests at an Austin hotel, the Austin American-Statesman first reported.
One night during the trip, Adler addressed the virus's spread in a video on Facebook and asked Austin residents to continue taking necessary precautions.
"We need to stay home if you can. This is not the time to relax. We are going to be looking really closely," he said, adding that "we may have to close things down if we are not careful."
But the mayor did not mention he was traveling abroad at the time. At that point, Austin was operating under its Stage 3 recommendations, with less than 4 percent of the population testing positive for the virus. People were asked to avoid gathering in groups of 10 or more.
In an interview with the American-Statesman, Adler said he and his family spent hours deliberating how to safely hold an intimate wedding and vacation. His preparations included consulting Austin-Travis County's interim health director, Dr. Mark Escott, before the wedding; requiring rapid coronavirus tests for all those in attendance; and maintaining social distancing.
"At that point, I am with my family group and people who just tested," he said. "It is not perfect. Obviously, there are infections that could happen, but I think all of us should be minimizing risks as best we can."
Adler added that there was no recommendation for people to not travel at that time. While the pandemic has prompted many countries, including most of Europe, to restrict travelers from America, air travel to Mexico had not been limited.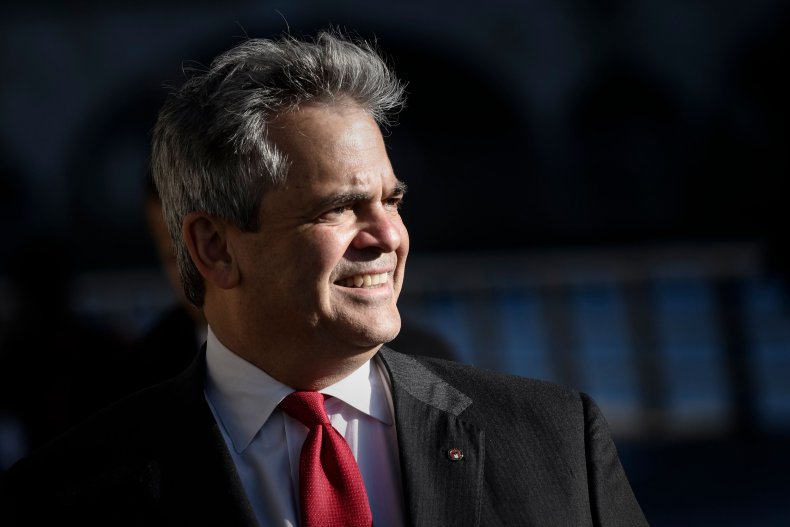 "Someone could look at me and say, 'He traveled.' But what they could not say is that I traveled at a time when I was telling other people not to travel," Adler said in the newspaper's interview.
"Only at our most trying moments, like around Thanksgiving, have I asked people not to travel as part of extra precautions. It is safest to stay home. However, we aren't asking people to never venture out. We ask everyone to be as safe as possible when they do," he added.
On November 19, a week after Adler's return, health officials raised Austin's alert level to Stage 4, which included a recommendation that all people avoid travel that is not necessary.
Texas has hit record-breaking levels of coronavirus cases throughout the past month. On November 11, the state became the first in the country to surpass 1 million recorded cases.
As of Wednesday, Travis County, where Austin is located, has seen a total of 38,757 coronavirus cases and 484 deaths, according to a New York Times database.
Adler is one of many elected officials that have come under scrutiny across the U.S. for avoiding their own COVID-19 precautions. Last week, Denver Mayor Michael Hancock boarded a flight to Houston for Thanksgiving after urging city residents to avoid travel.
And California Governor Gavin Newsom said he made a "bad mistake" by attending a dinner party with over a dozen people at a time when the state had banned gatherings of individuals from three or more households.
Newsweek reached out to Adler for additional comment but did not receive a response in time for publication.