Australia Wildfire Map Update: Out of Control Blazes Merge As People Face Extreme Fire Danger Conditions
Wildfires are continuing to burn through Australia ahead of forecasts predicting higher temperatures.
In New South Wales (NSW), a fire has crossed the Victorian border into the state, burning south of Eden. According to NSW Rural Fire Service (NSW RFS), the fire has impacted the areas of Wonboyn, Kiah, Narrabarba and the surrounding lands, and is spreading west near Burragate. The NSW RFS has advised that this fire is out of control and is currently burning through 138,000 hectares and has also merged with another fire; the Poole Road fire.
The state is also seeing out of control fires at Dunns Road and East Ournie Creek, Rockton, Badja Forest Road, Big Belimba Creek and Bumbo Creek, Werri Berri, Doubtful Gap Trail, Kerry Ridge and Erskine Creek. While conditions have eased, NSW RFS has advised that some of the fires will merge.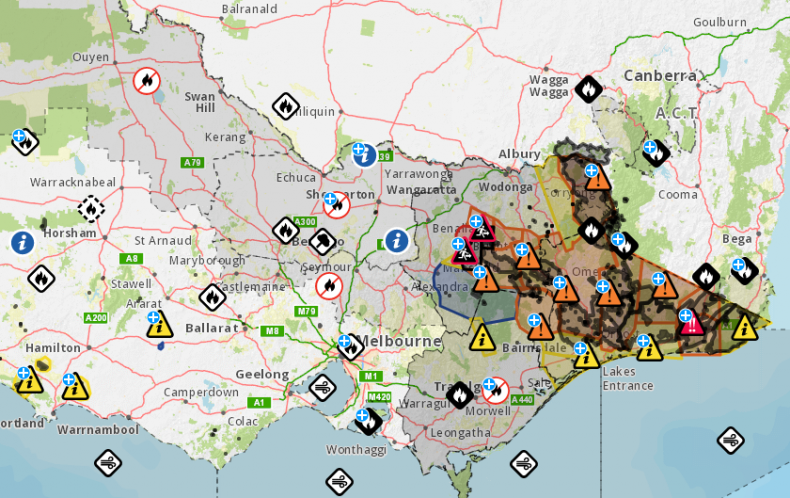 The Bureau of Meteorology is forecasting that hot and dry conditions will impact the country tomorrow, with "very high fire danger" predicted in the Southern Slopes, NSW. For people in parts of Mid North Coast, Hunter, Central Tablelands, North West Slopes and Plains and Northern Tablelands Forecast Districts, the weather service is forecasting severe thunderstorms with heavy rainfall and large hailstones.
In Western Australia, a fire weather warning has been issued for the Gascoyne, West Pilbara Coast, Ashburton Inland, Exmouth Gulf Coast and Inland Central West - North fire weather districts. Issued by the Bureau of Meteorology at 3:51 p.m. WST today, the forecast explains that conditions will be hot to very hot and dry in the northwest of the state tomorrow, with fresh and gusty south to southwesterly winds during the afternoon. Tomorrow, an extreme fire danger warning has been forecast for the Exmouth Gulf Coast.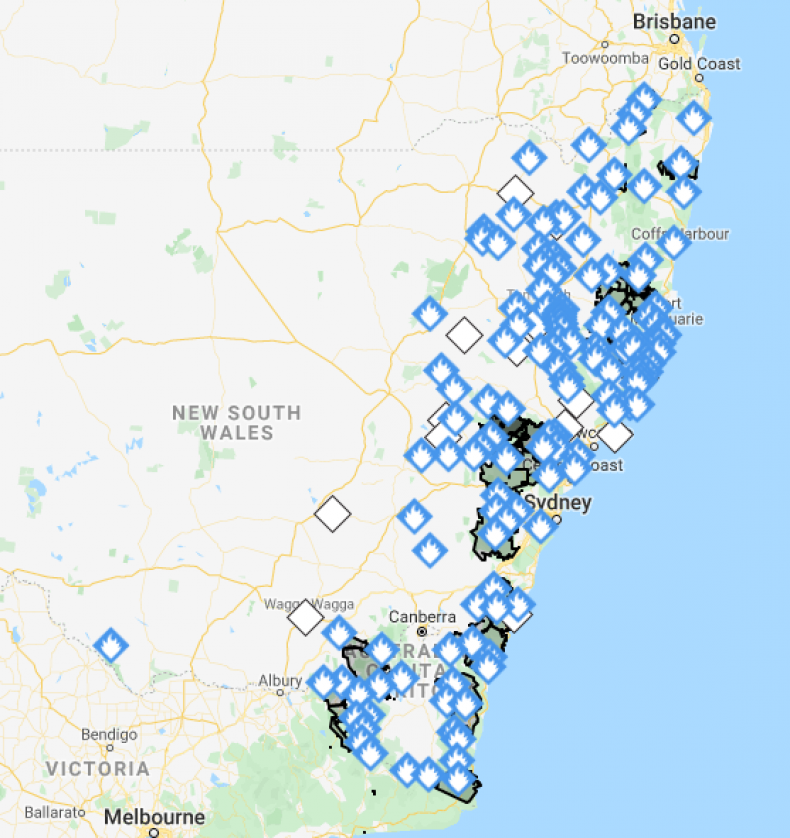 These warnings come as the Department of Fire and Emergency Services (DFES) in Western Australia advise of "Bushfire Watch and Act." Issued today at 3:00 p.m. WST, Salmon Gums including the southern part of the Dundas Nature Reserve in Shires of Dundas and Esperance are thought to be areas where lives and homes are in danger, due to a fire approaching the area and changing conditions. DFES is also advising that the Coolgardie-Esperance Highway is now open though restricted access permits are required to use.
The infographic below, provided by Statista, shows the scale of the Australian wildfires compared to other major fires in the last couple of years.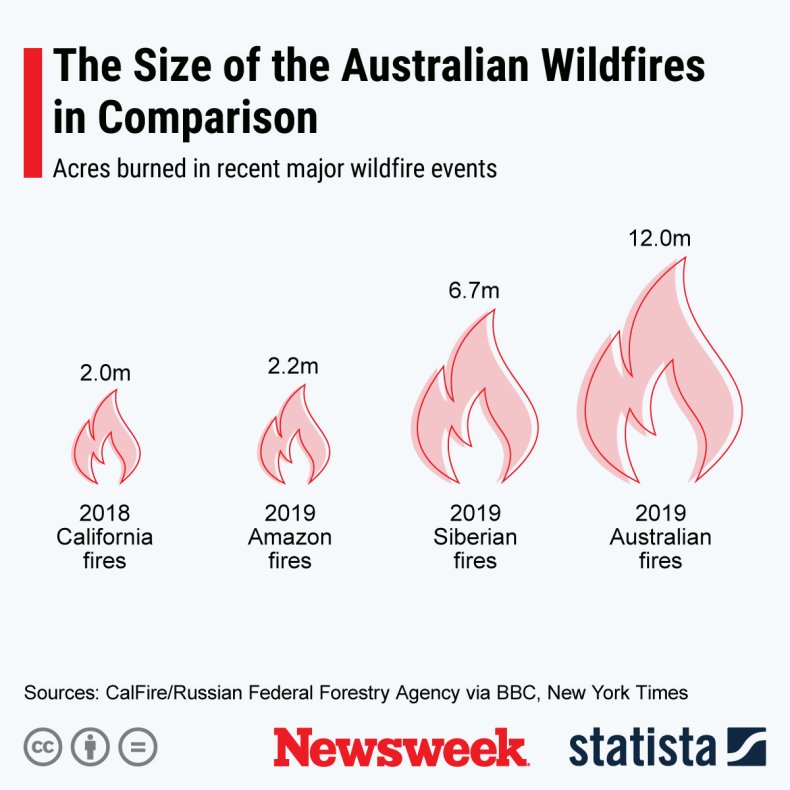 For people affected by the wildfires, the NSW RFS advises the following:
Stay up to date on bush fires in the area by checking your local fire service website, listening to the local radio station
People with respiratory conditions who are affected by bush fire smoke should activate their health management plan and seek medical advice if necessary. Take precautions, such as staying indoors and closing windows
For information on road closures, check live traffic updates. Roads may be closed without warning
Monitor weather conditions and weather warnings at the Bureau of Meteorology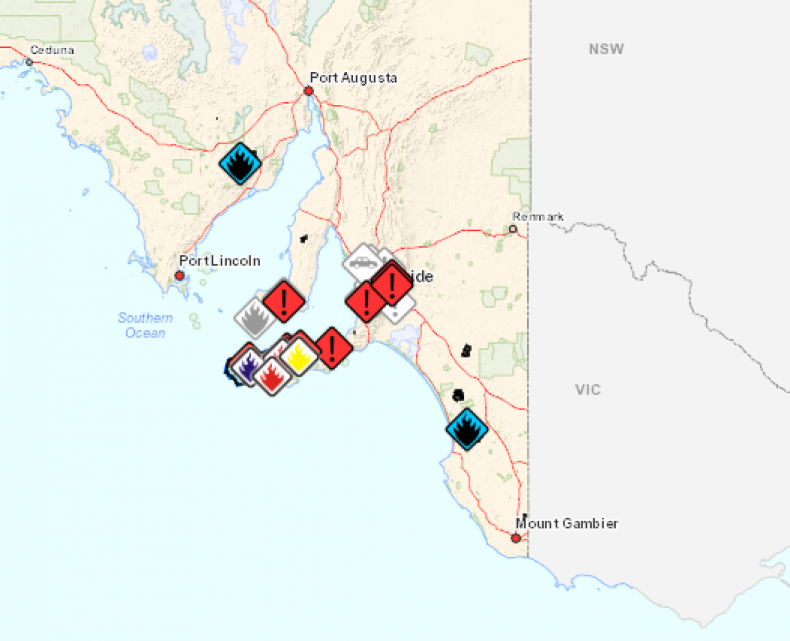 For more information on how readers can support those affected by the bushfires in Australia, Newsweek has rounded up several ways Americans can help.