Australia's Largest Airline Says Fares Could Skyrocket if Social Distancing is Implemented on Planes
The CEO of Australia's largest airline said Tuesday the company does not plan to enforce social distancing measures on planes due to concerns that doing so would require high increases in passenger fares.
The announcement by Qantas Airlines Limited's Chief Executive Officer Alan Joyce came as airlines around the world work on strategies to increase in-flight COVID-19 protections as countries begin lifting restrictions put in place in response to the pandemic.
During a press briefing Tuesday, Joyce said there was little practicality to social distancing on planes and raised concerns about the financial impact that such efforts to limit seating would have on passengers. Citing Australia's social distancing recommendations, which encourage individuals to retain a 1.5-meter distance, approximately 4.9 feet, from one another, Joyce said a 180-seat Qantas flight would only be able to seat 22 passengers if it followed the guidelines. The company would likely need to raise fares in order to make up for the empty seats, Joyce said.
"That means airfares are going to be eight to nine times more than they are today," Joyce told Reuters.
Qantas' customer research indicated about 98 percent of those who travel by plane frequently planned to fly once travel restrictions were lifted, the company said Tuesday. Even so, Joyce acknowledged Qantas would not likely return to full passenger capacity soon, but predicted flights could be about half full by July.
Qantas is one of many airlines that have weighed in on strategies to implement new traveler safety measures in the wake of the coronavirus pandemic. While airline travel has plummeted since the start of the year, some Americans who have traveled in recent weeks have raised concerns over the extent of virus protection measures in place on aircrafts. In response to one photo depicting the packed inside of a plane, the chairman of the House Committee on Transportation last week sent a letter to several U.S. airlines requesting a temporary halt to middle seat sales to better enable social distancing among passengers.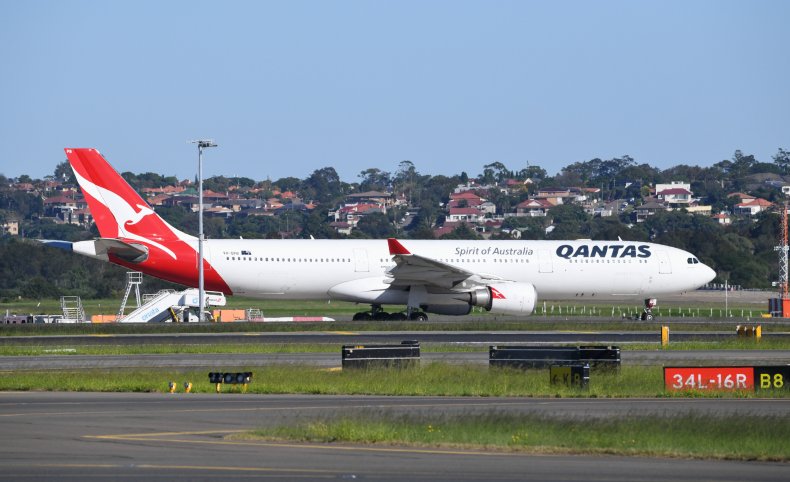 Newsweek reached out to Qantas regarding potential changes to passenger fares and will update this article with any response.
Instead of limiting seating, Qantas on Tuesday announced a plan to implement other COVID-19 safety precautions starting June 12. In addition to heightening sanitation efforts on board and in airport terminals, the airline said masks would be provided to all passengers, though—as was the case with three major U.S. airlines—travelers would not be required to wear them on Qantas flights. The airline said it already had hospital-grade air filters built into its planes' air conditioning systems that would freshen the air onboard every five minutes during flights.
"The data shows that actual risk of catching coronavirus on an aircraft is already extremely low," Dr. Ian Hosegood, the medical director at Qantas Group, said in a press release outlining the company's new safety measures. "Social distancing on an aircraft isn't practical the way it is on the ground, and given the low transmission risk on board, we don't believe it's necessary in order to be safe."